Did you know you can Make Money With Affiliate Marketing Without A Website? You don't need a fancy website to make money online with affiliate marketing.
If you are here and reading this article then I am sure you are aware of the fact that Affiliate Marketing is on fire, to give you a perceptive, in 2017, the global market value of Affiliate market was worth $12 Billion and it's growing very fast.
Trust me people are generating great revenues out of it.
So how does affiliate marketing works?
It's quite simple. Let us explain.
Whenever a marketer joins any brand's affiliate marketing program, he receives an affiliate link that helps him track the sales.
Now, whenever someone buys a product of the brand by clicking the link, the affiliate marketers make money which is usually a commission on the product sale. Clear?
It's really easy to become an affiliate marketer today. You don't need to force people to buy your products, and one of the coolest things is that –
You don't even need to build a website to get into Affiliate Marketing!
Now you would be wondering – how does one earn money with affiliate marketing without a website or blog?
Well, before getting into it, let's understand why I feel affiliate marketing is one of the best ways to make money.
Why Affiliate Marketing is one of the Best Ways to Make Money?
Affiliate Marketing is cheap to start. Forget about cheap, you can start it for free.
In Affiliate marketing, you do not own any inventory. You do not have to ship anything yourself. You don't have to care about the support. Man, you don't even have to own a product! isn't that crazy?
All you have to do is find a great product or service which is relevant to the niche you have targeted. Promote it all the time and conversions will follow. It's that easy.
It's true that affiliate marketers earn great commissions on the sales or referrals that they generate.
These commissions can be very healthy at times and can even grant you up to a staggering 70% of the sale!
And there are Affiliate Marketing Programs that pay recurring commissions as well, which means, you get a commission as long as your referral uses the service or stays with the network that you are promoting. Now, that's what I call a passive income.
And well, who wouldn't want that, right?
What does it take to succeed in affiliate marketing without a website?
While affiliate marketing may seem a very successful way to make money online, there is a reason why there are people who make thousands of dollars with affiliate marketing and also people who do not make a dime out of it.
Well, affiliate marketing does have its own set of challenges that can be overcome if you do what it takes to succeed.
Time
Affiliate marketing takes time as establishing yourself as an authority in the marketplace isn't an overnight affair.
You will need to show up every single day and present people with your advice, tips, and recommendations for people to take you seriously.
Gaining trust online can takes months, sometimes years but it will definitely bring results if you are at it with complete dedication.
Consistency
Consistency should be related to creating more and more content on a regular basis.
People online tend to forget brands and products that they don't come across daily.
Don't think that creating a good piece of content one day and not producing anything at all another day will work.
People will forget about you faster than you can think.
Also, your competitors out there are not newbies. They understand the game and have mastered it to crush your affiliate marketing dreams.
This is not to discourage you from running affiliate marketing campaigns.
It is just that to succeed at affiliate marketing, you will have to compete with the veterans and consistency is the only way out.
Why you don't need a website to make money with Affiliate Marketing?
Let's get this straight – Creating a website from scratch is not a big deal today when you have so many free online tools available at your disposal.
For example, WordPress, makes building a website or a blog look like a piece of cake.
But it's the website's maintenance that may not be worth your time. For instance, you will have to keep updating the content on the website, you will have to write long posts and articles that take a ton of your time.
And if you are not good at writing, then you might even have to hire a writer to write for you.
You may also have to pay for the website's theme, hosting, plugins, and so much more just to keep your website alive.
And the list keeps going on and on.
Before you even have made a single sale, you would have spent several hundred dollars just to get a website set up.
But don't get me wrong, I am not saying having a website is not worth it, it's absolutely worth it if you are here for the long haul.
However, the idea of this post is not to debate about what's the ideal way to make money with affiliate marketing but rather to tell you about the ways you can leverage affiliate marketing without a website/blog.
Let's get into it.
Top 7 Ways to Make Money With Affiliate Marketing Without a Website
1. Post on Blogs and Forums
If you have just started out with affiliate marketing, I highly recommend you to get a taste of it by posting on different blogs and forums.
Once you have figured out what niche to target and what products to sell, you can start creating and pushing content on these sites and mentioning the affiliate link in the post content.
You should only post your blogs or any kind of content on channels that have proven to be niche-friendly and have people really interested to buy products like WarriorForum.com
Once you get into the blog and forums and start creating regular content, you will start to find that the engagement rate is higher on posts that are useful and interesting.
You got to try different ways of creating content and figure out what kind of content makes the most impact. Once you know the kind, double down on it.
How to find Niche Related Forums or Blogs?
To find Forums or Blogs or Communities related to your niche, do the following :
Go to google and type in the following in the search bar.
Keyword + inurl:"/forums/"

Keyword + "discussion board"

Keyword + inurl:"showtopic.php"

"Keyword" is your niche or niche related keyword
Example: Affiliate Makerting + inurl:"/forum/"
2. Write a Viral eBook or Create a Viral Product
Creating a product that turns head is important especially if you are targeting an online audience. This kind of content spreads quickly and makes the most impact online.
Well, this might create a great opportunity for your affiliation as more and more people will consume your content without you having to build a website. Sweet, isn't it?
Well, a 'Viral' online product, as its name suggests, is a product that makes the round on the Internet quite effortlessly.
It is designed in a way that it spreads over the targeted audience and reaches the right people.
These viral products can be anything from a well-designed eBook to a groundbreaking tip that can help people improve their lives.
You may go ahead and create a short 30-page eBook or a special piece of content that focuses on a particular subject your audience is interested in.
Here's the most important part you have to take care of.
While creating content, you will have to insert the links to the affiliate products.
This has to be done in a way that does not disturb the flow of the content.
Once you do that, you can start distributing the book through whatever means make more sense to you.
3. Create a YouTube Series or Playlist
Video is booming at the time I am writing this piece of content. The reasons are quite obvious. Video is highly engaging.
It is more appealing than written text and has a higher rate of conversion. Video triggers the emotions people have and can easily make people trust you.
Science claims that people only retain 10% of the information when they hear it and retain 65% of the information when they see it.
Therefore, I highly recommend you to try creating YouTube videos for your niche audience.
Furthermore, YouTube today has more than 1.9 billion unique visitors every single month. You can definitely leverage this incessantly increasing user base and promote your affiliate products on the platform.
All you have to do is create a YouTube channel and push highly informational, and engaging videos on a regular basis.
The setup for this is quite minimal. All you need is a camera, good lights, and a microphone!
Create videos that your niche audience will be interested to watch and insert your affiliate products.
This way you can convert your subscribers into customers!
4. Write Ads or Reviews for Classified Websites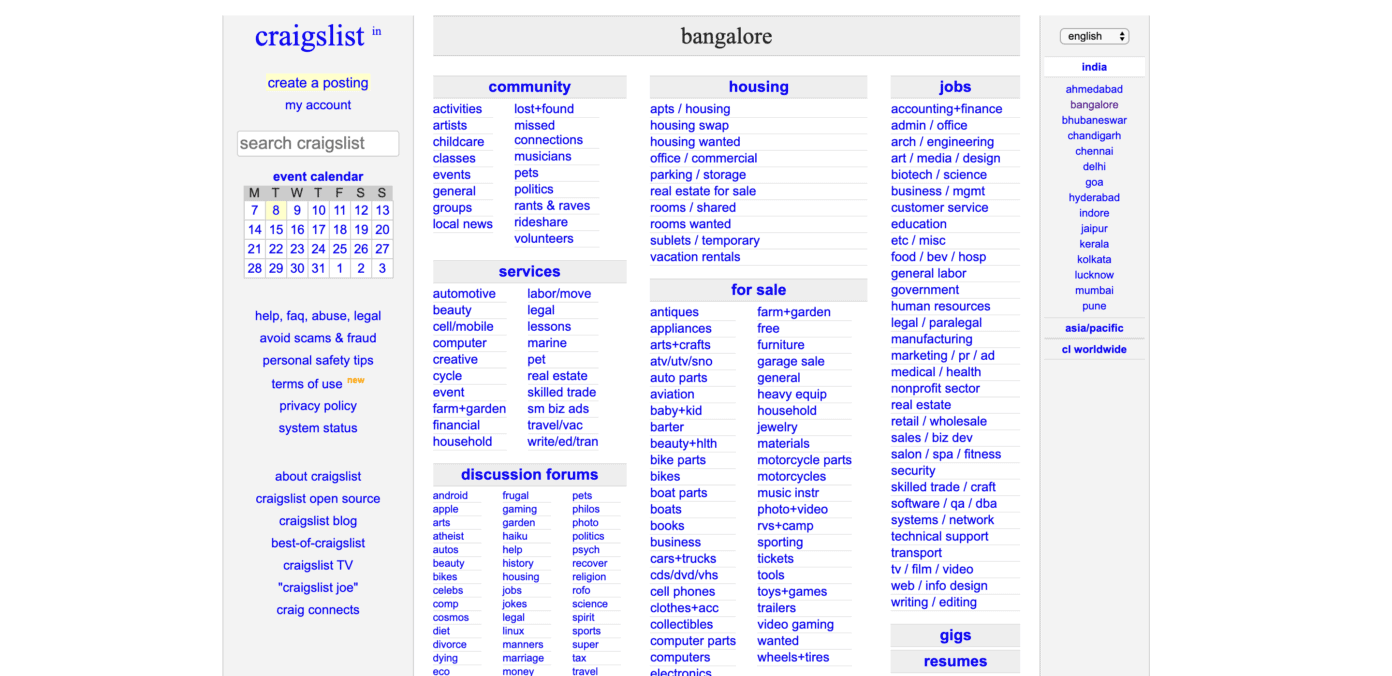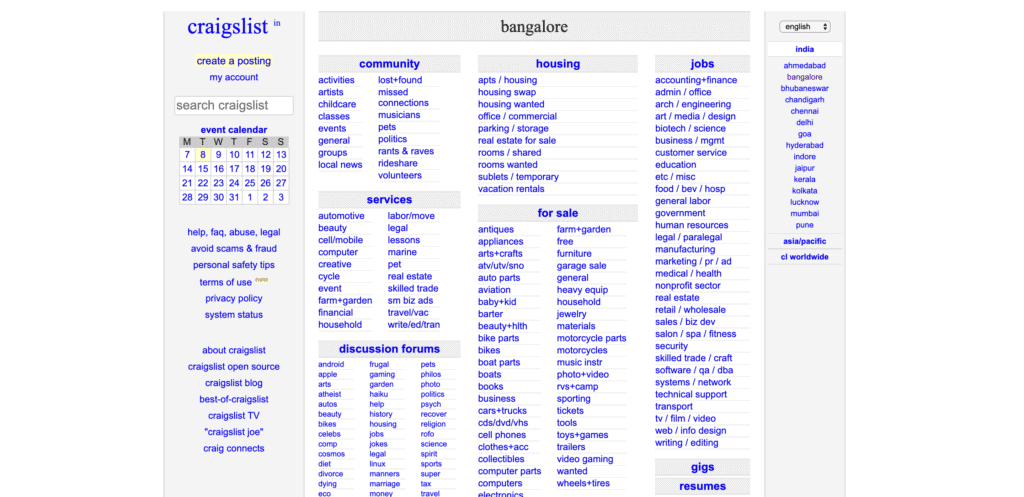 There are many websites out there that can help you create ads for your affiliate marketing products.
These websites are very popular and have hundreds of thousands of people visiting them every month. Yes, I am talking about classified websites like Craigslist.
You all must be familiar with this as most people know it as an online place to look for old furniture, car parts, and whatnot.
The important thing for affiliate marketers like us is that we can leverage their traffic to promote our products.
All you have to do is write compelling ads or reviews for the affiliate products and post them on these websites with your affiliate link.
Some of the websites that I highly recommend you to check out are epage.com, oodle.com and the one and only Craigslist.com.
5. Use HubPages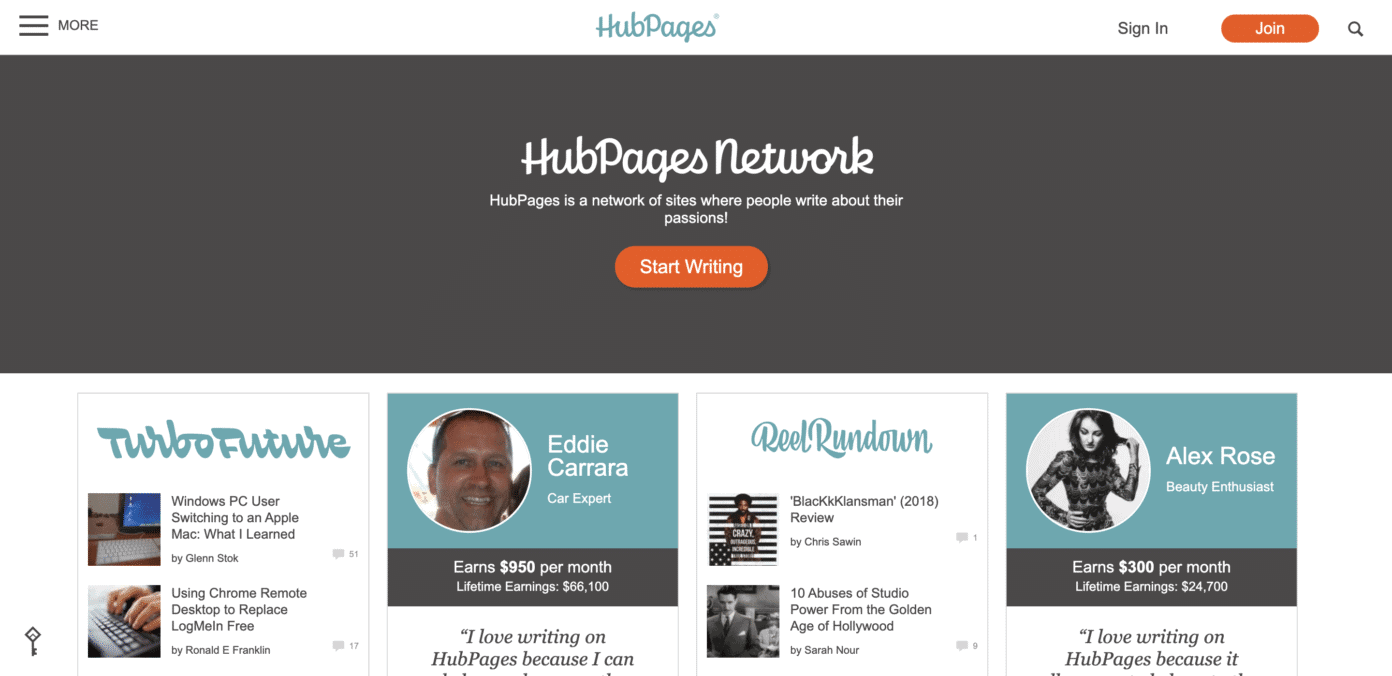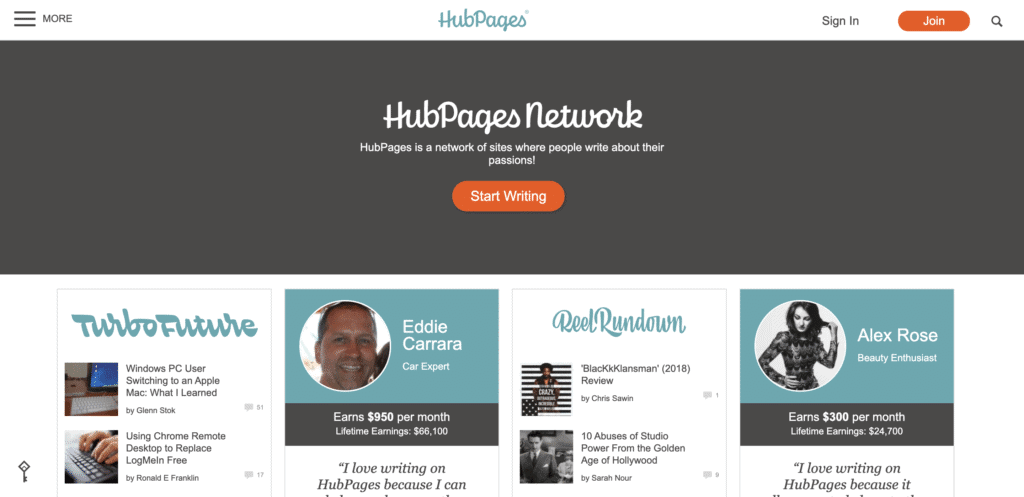 Ever heard of the HubPages website? Well, if you haven't, this is the right time to know about it.
Building a virtual hub can be a cornerstone in creating a great affiliate marketing career for yourself.
This can be done without having to build a website from scratch.
Well, a hub is just a one-page website (or a mini website) that can be used to spread out content on topics of your interests.
If you are an affiliate marketer, you are going to create content for your niche audience and talk about the products you intend to make the purchase.
Well, the mini website is hosted on HubPages and the good thing is that you don't have to know anything about designing a website or making the page look professional.
Also, the hub is a great place to build a page on any topic you want; it can even allow you to insert ads or reviews without having to touch its code.
The best part, however, is that HubPages function like a social media networking site as well.
So, you already have an active user base on the website that can be attracted to your mini-site. These are easy to create and monetize.
Also, Hubs tend to rank higher on search engines.
6. Promote Affiliate Products using PPC Ads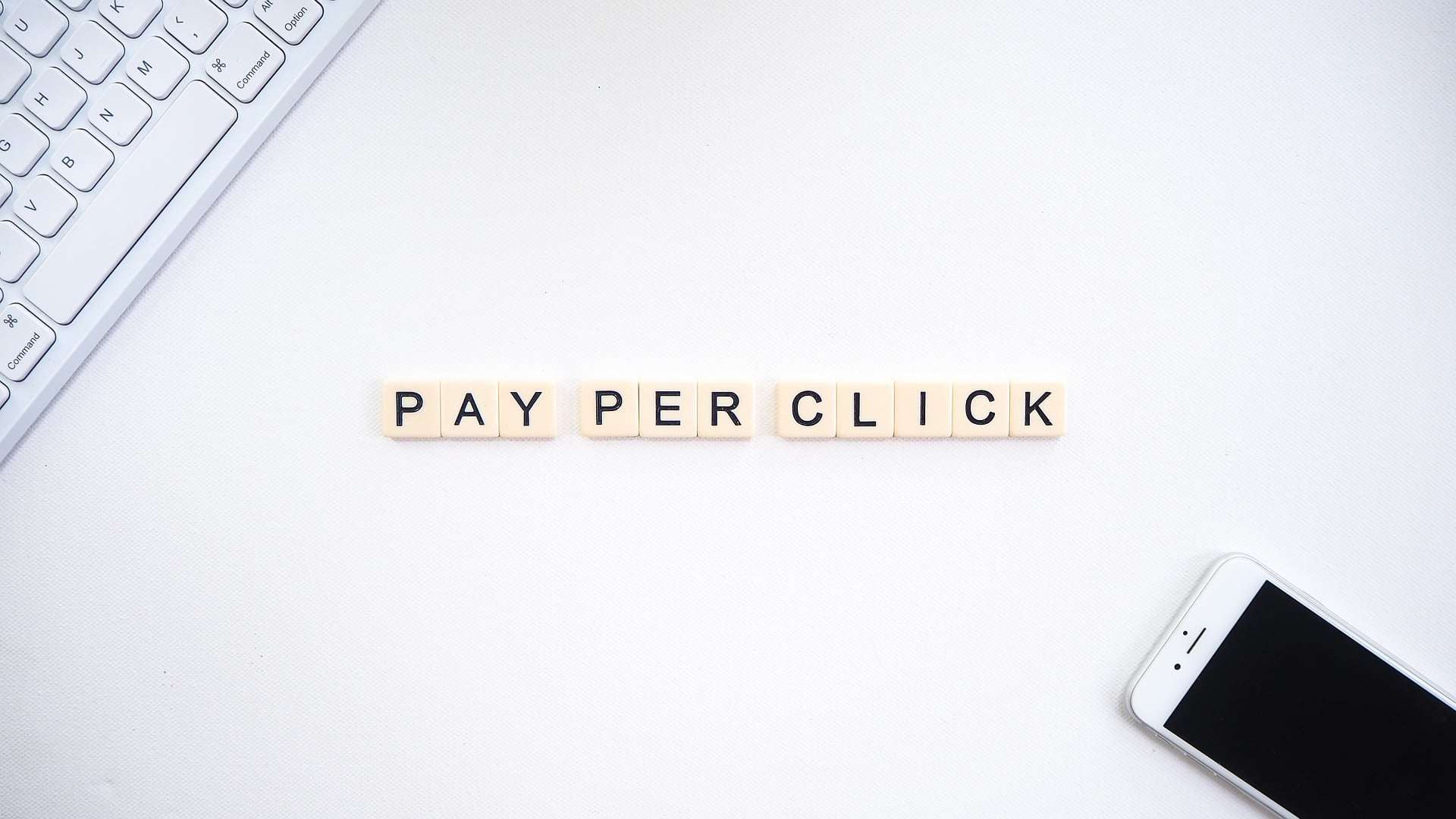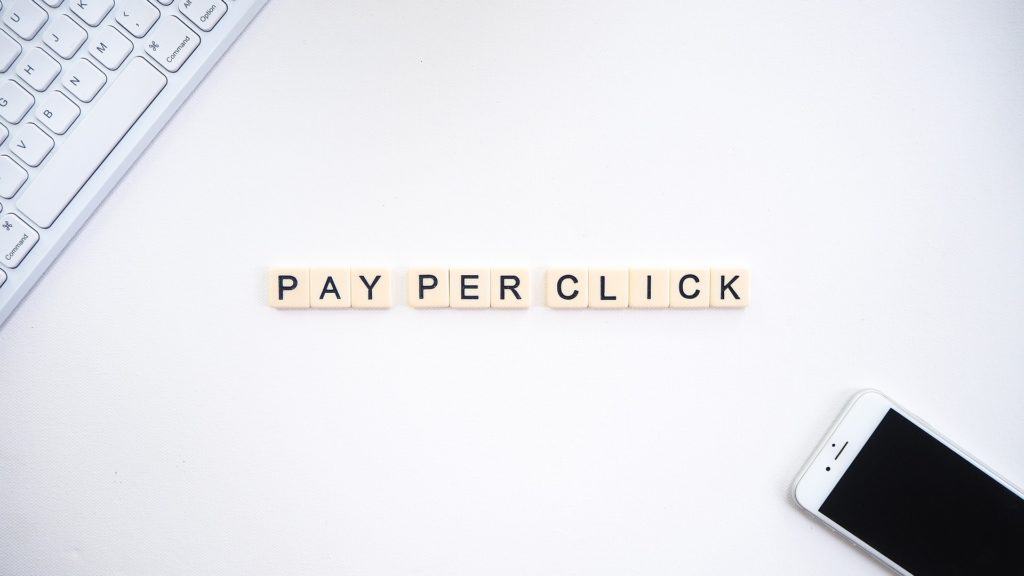 This method is, quite frankly, not something that I recommend because first of all, it will require you to learn about how PPC ads work.
Second, you will have to give time to learn how Google or Bing Ads work,
And third, you will have to manage the pay-per-click campaigns you build!
That, for us, is too much of an effort just to get the word out.
However, when approached in a professional manner, PPC ads can literally boost your revenue like anything.
But that only happens when you have control over the merchant site which most of the time, you do not.
So, while you can directly send people searching for your affiliate products to the merchant site, it really isn't worth spending money on.
But if you want, you can give it a try because this method can start generating revenue for you as soon as your campaign goes live, yeah, that's like within half an hour you will be making some money for yourself.
7. Leverage Power of Social Media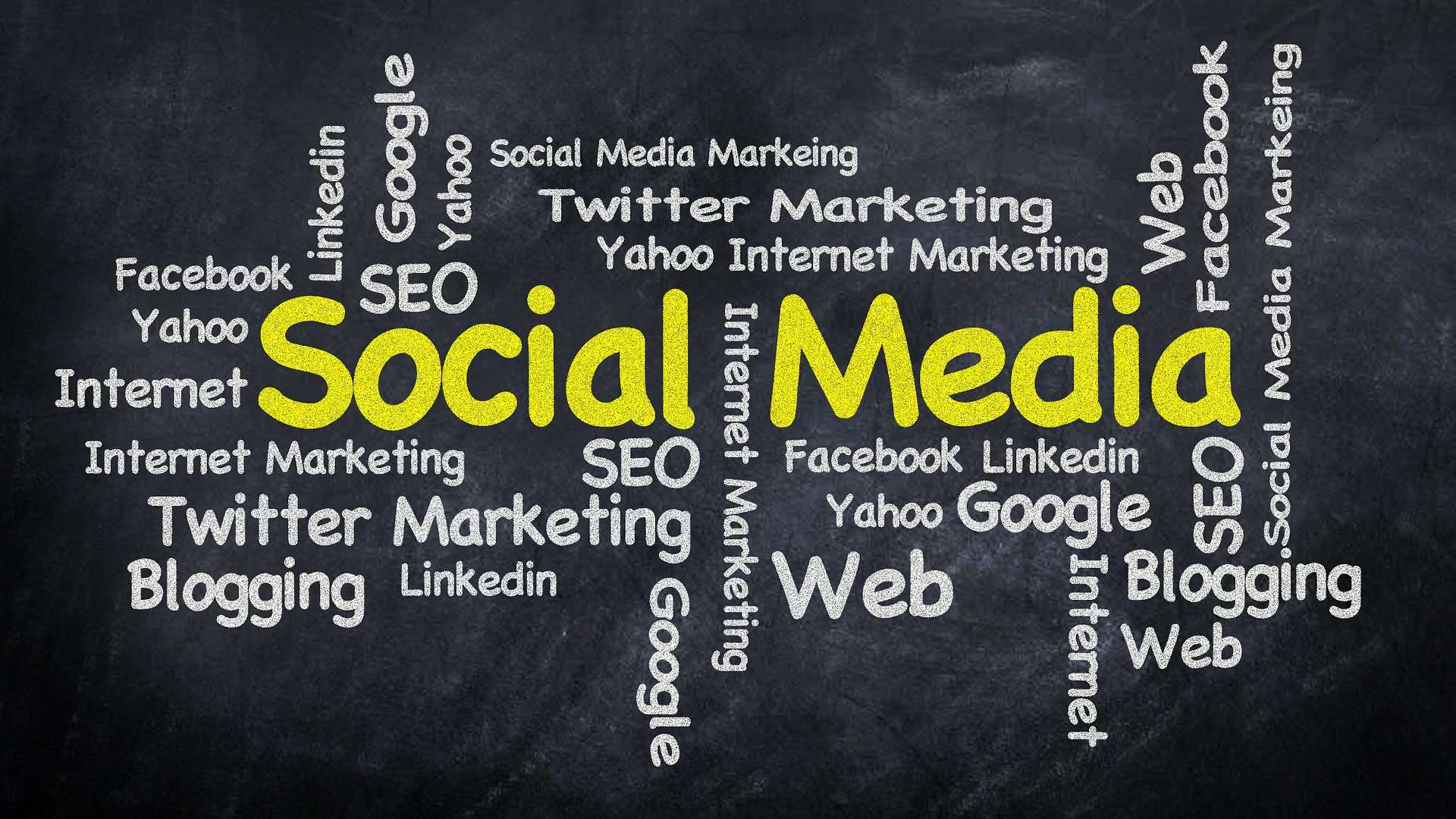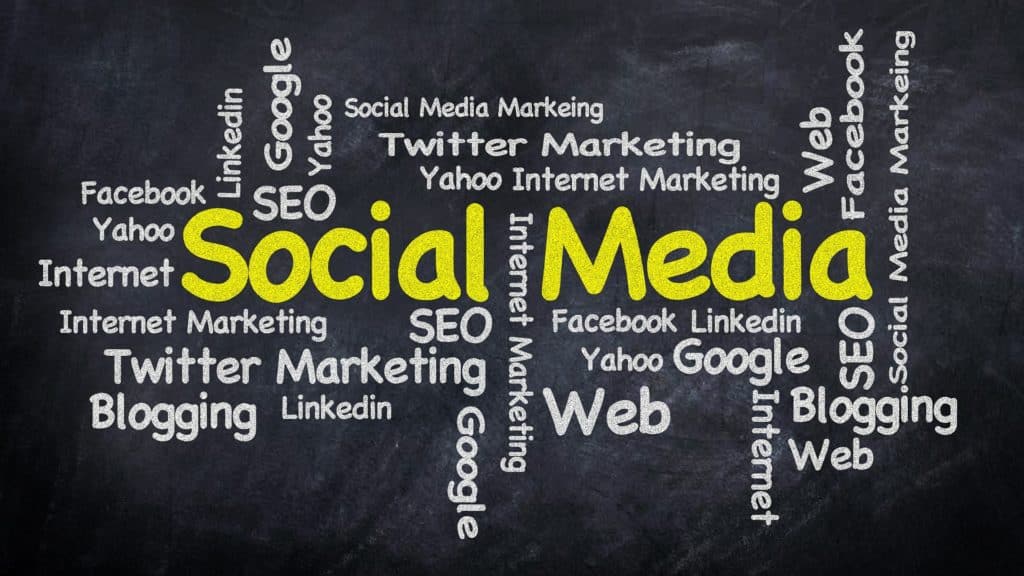 Social media is where modern attention lies. Facebook, Instagram, Twitter, LinkedIn, and many more social media networks have the ability to get the word out quickly and efficiently.
These social media platforms have groups, pages, and features of direct messaging which you can use to promote your affiliate products.
The one thing that you must take care of when promoting products is that people come on social media to socialize.
They are much more interested to know about their friends than your products.
So, to keep their user experience intact, you will have to create content that stands out and also makes them feel good at the same time.
Wrapping Up
Affiliate marketing is for everyone as the business model doesn't require any prerequisites.
If you have the eagerness to make money online and can go the extra mile when it comes to creating meaningful and valuable content, you are bound to succeed in the affiliate marketing world.
There you have it.
I hope this piece of content helps you take the baby steps into affiliate marketing and don't necessarily make you feel that you need a full-fledged website to make an impact.
Since you are here, don't forget to subscribe to our weekly newsletter as I bring all the latest updates from the world of affiliate marketing.
Happy Marketing!