As technology improves, blogging platforms are getting better and smarter.
What was once the most popular option may not be the top choice anymore.

For bloggers, making money can be uncertain.
You may do freelance work or use a selling platform like Upwork or Fiverr to supplement your income.
But if you really want to build your own blog. Creating a blog on a blogging platform gives you the freedom to choose topics, style your voice, and reach the audience you feel most connected to.
Writing for yourself and your own audience is always more rewarding than writing for someone else, Right?
so now the question comes
How to choose the best blogging platform to make money online?
When it comes to determining the best blogging platform, there are several factors to consider.
As a blogger, you probably do not have a lot of disposable income to spend on creating your blog.
You need a platform that is inexpensive or free and easy to use. Spending a lot of time creating your site can drain your creativity and make it difficult to get started.

You also need a platform that offers a robust set of features without feeling overwhelming.
A platform can have the coolest features in the world, but they mean nothing if you are unable to use them.
A balance of usability and features is necessary for the best blogging experience.
You should consider the goals of your blog, both short and long-term, to choose the right platform.
The platform you decide on should grow with your blog, not limit it.

Now that you know some of the criteria for selecting a blogging platform, I want to share my top ten picks for both free and paid options.

List of Best Blogging Platforms To Make Money (Paid)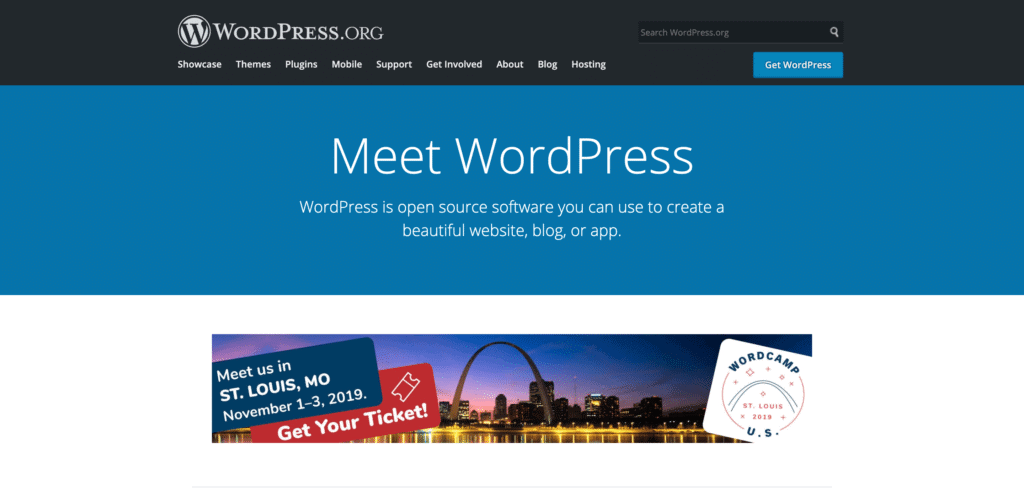 I consider WordPress.org to be an oldie but a goodie when it comes to blogging platforms. More than one-third of all active websites in the world are using WordPress. This platform has been the most popular option for many years thanks to its rich features and plugins.

Pros
The customization options are endless, and you have access to countless themes and plugins to make your site unique.
WordPress.org is a relatively inexpensive blogging platform. You can get started for just $2.75 per month and build your plan as needed. This expense mostly includes Webhosting.
You can build a blogging site without having to code.
Driving traffic and monetizing your blog is best done with WordPress.org.
Cons
It does take some time to learn all of the features on WordPress.org and set up your site.
WordPress.org is not a free platform. Your costs will rise as your needs increase. The need could be a premium theme, a plugin, email marketing software, etc.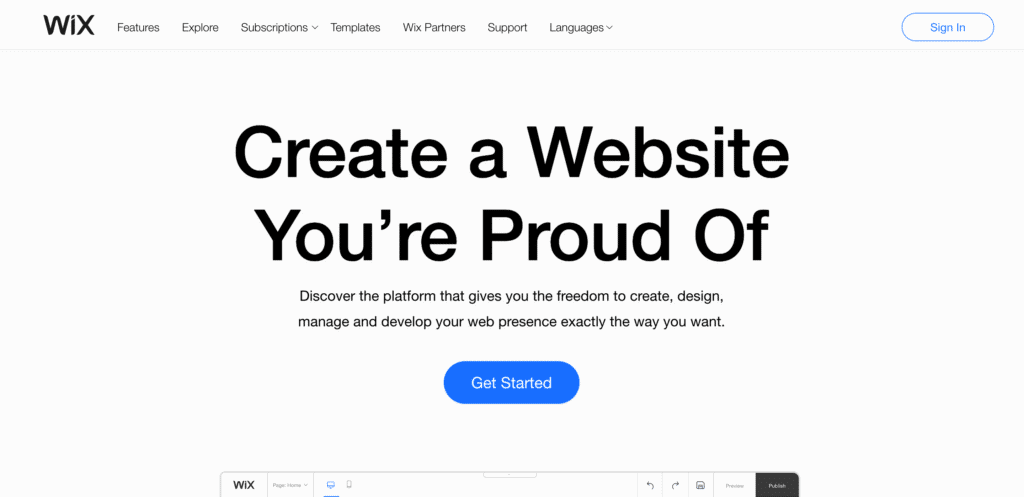 Wix is a close second to WordPress, and it seems to be growing in popularity thanks to their continued marketing efforts.
I included Wix on this list of best blogging platforms because it features an easy-to-use drag-and-drop software. Almost anyone, regardless of experience level, can build a site that is visually stunning and user-friendly.

Pros
What Wix lacks in customization options, it makes up for in ease of use. It is simple and quick to get started, and you can build your website faster than you can on most other platforms.
Wix is a great option for people pressed for time. If you want to build a functional site that looks nice without spending a lot of time on customizations, this is probably the option for you.
Cons
You do not have as many choices for plugins.
This platform is more expensive, starting at $11 per month. There is a free version, but it requires you to display Wix ads on your site. If you want to monetize your site, the free version is not the right choice for you.
Wix may also start adding new features as its popularity continues to grow. In my opinion, it is on its way to the top, but it is not there yet.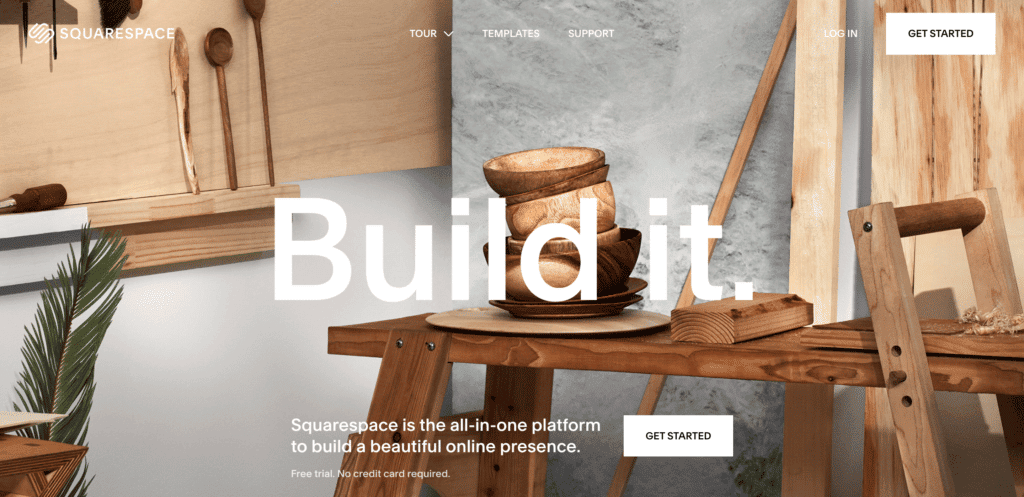 If it seems like Squarespace is everywhere these days, it's because they are. I have seen more Squarespace ads lately than almost any other blogging platform. Their marketing team has flooded YouTube and social media with ads that promise a website platform that is easy to use. They've even gotten celebrities like Idris Elba and Keanu Reeves to join in on promoting the brand.

Pros
Squarespace is friendly enough for beginners to easily and quickly set up their blog, but that is about the only advantage.
Cons
Squarespace is making up for a lack of substance with a lot of flash.
The options for themes, plugins, eCommerce, and customizations are severely limited.
Starting at $12 per month, Squarespace comes in as one of the more expensive options.
Squarespace may do something impressive later on, but for now, they are not worth your money. The only people who can benefit from this platform are beginners just dipping their toes in the water. Even then, you will probably outgrow this platform very quickly.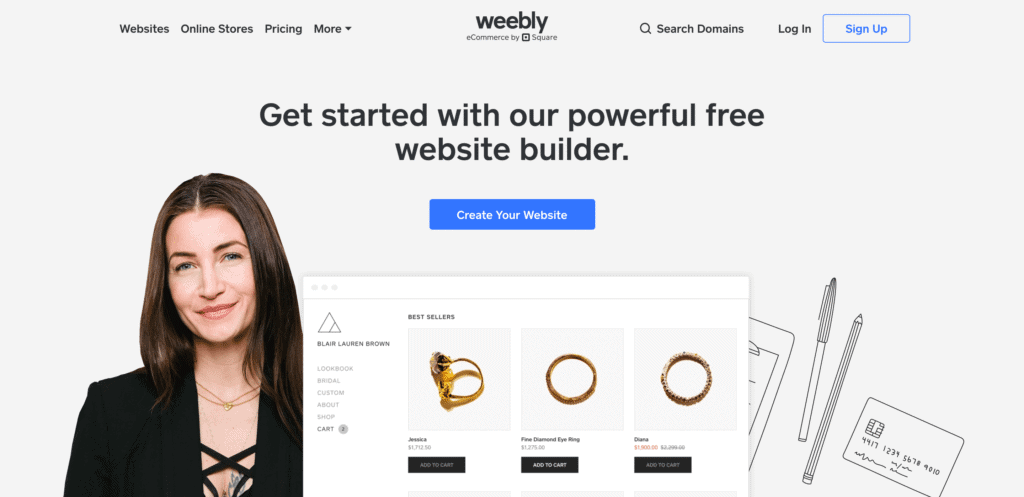 Weebly is not as well-known as the previous platforms I've included on this list, but it is another option for a paid blogging platform.

Pros
Weebly has a drag-and-drop software, very similar to Wix and Squarespace.
Cons
While it is easy to use, it lacks features.
You have to pay $8 per month for a plan that is very limited.
Overall, Wix or Squarespace would be a better option than Weebly if you are interested in drag-and-drop website builders.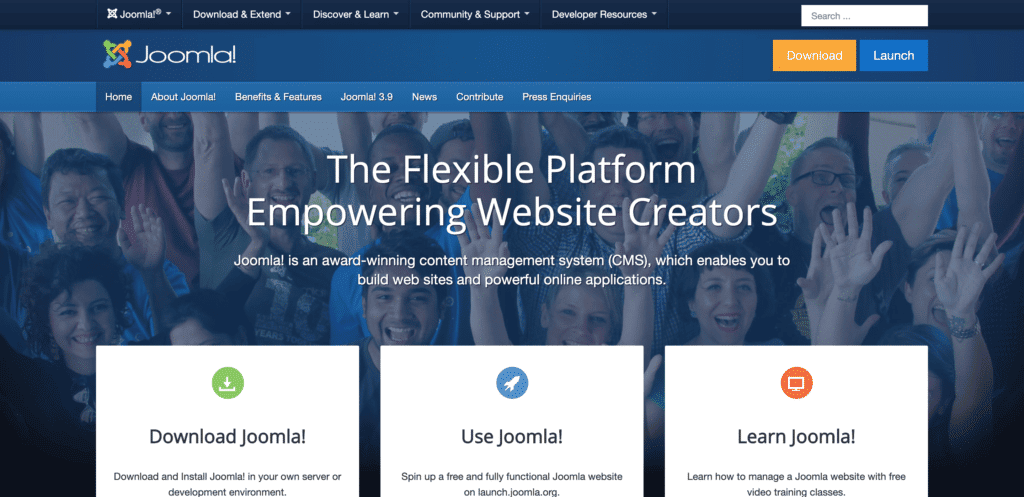 You may have never heard of Joomla before, but it is worth mentioning.
Pros
Joomla provides a full-service content management system for bloggers as well as support to monetize your blog.
You can collect ad revenue, run sponsored ads, create an affiliate marketing program, and display paid adverts.
Cons
I do not recommend Joomla overall because it is very complicated to use.
If you are just starting out as a blogger or do not have time to uncover all of Joomla's features, you should stick with a different platform.
This option is fairly expensive as well. You get one month of service free and then plans start as high as $20 per month.
Best Free Blogging Platforms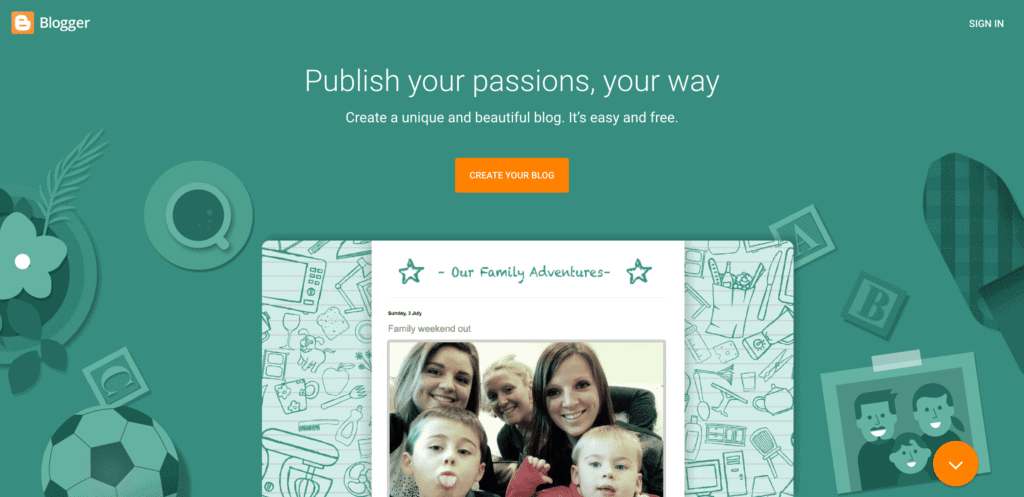 Blogger is by far my top pick when it comes to free blogging platforms.

Pros
Because the platform is owned by Google, you get the benefit of having a site powered by the largest tech company in the world.
Your blog site is free as long as you don't mind using a .blogspot.com subdomain, and an SSL certificate is preinstalled.
As a free option, I do not expect many customizations to be available, but you can find some third-party services for Blogger.
The platform is easy to use and offers an unlimited number of blogs, so you can run multiple sites within your account.
Its connection to Google ensures that the speed and security of Blogger is top-notch, and it is SEO friendly.
Cons
Overall, you won't have nearly as many features, plugins, or customization options as a paid service like WordPress.org or Wix.
Blogger is easy to use and backed by Google. For beginners or people looking to build their blog on a tight budget, this is the best option.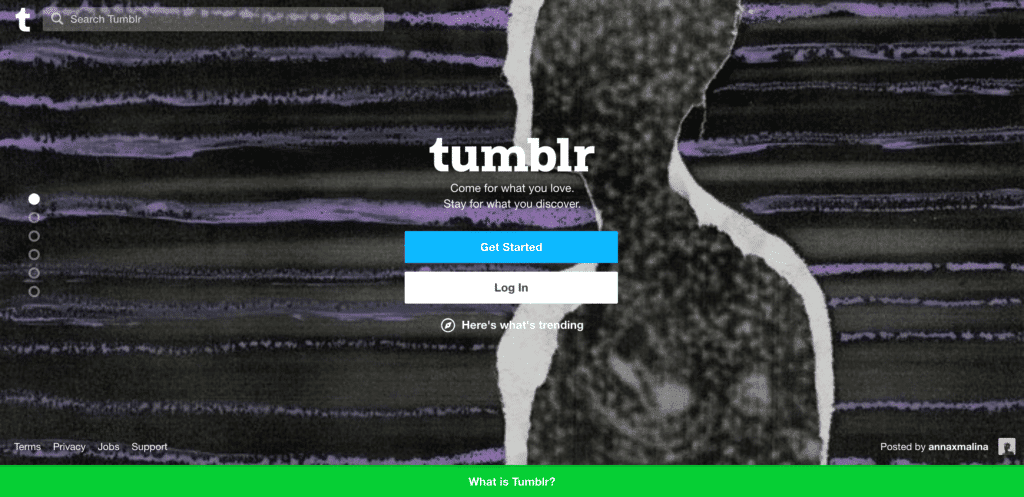 If you want to monetize your blog, Tumblr may not be the right platform to choose. It is, however, another option for a free blogging platform.

Pros
Tumblr offers considerable opportunities to network, and share your content across the Internet.
You can purchase a domain name for your site to use on Tumblr.
Cons
You are very limited in terms of design and software.
I would consider Tumblr to be closer to a social media platform than a blogging platform. The re-posting feature makes it easy and quick to share content and connect with other users.
I recommend using Tumblr in conjunction with another blogging platform listed above.
You can share your content on the site and build a network of bloggers and audience members that expand your primary blogging platform.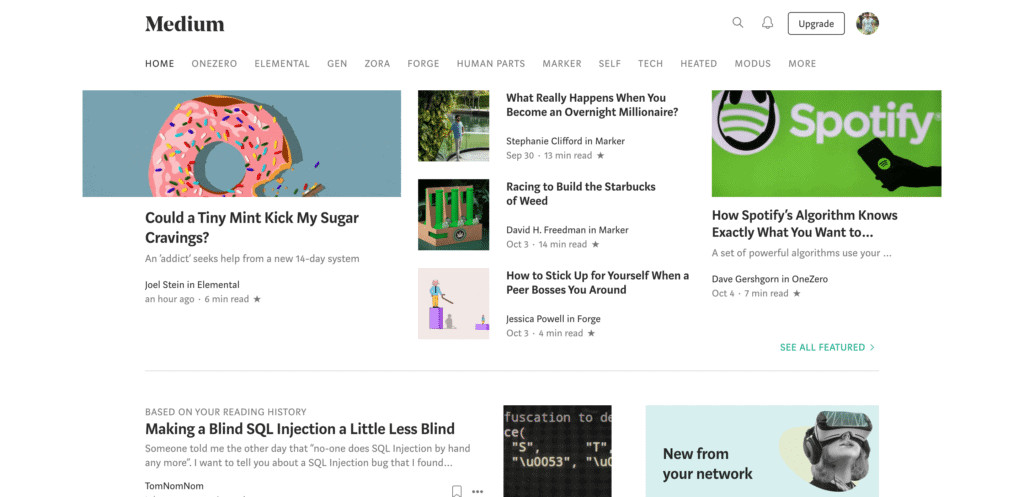 For bloggers who love the writing process more than any other aspect of blogging, Medium is your answer.

Pros
Instead of working like a traditional blogging platform, you are part of a community.
You can write and share content in a way that is easy and user-friendly.
Cons
You cannot monetize your blogs and you do not own your audience.
You can't build email lists or link to your personal blog as well.
I don't recommend this for bloggers looking to make a living. If you just want to write, then Medium is your best bet.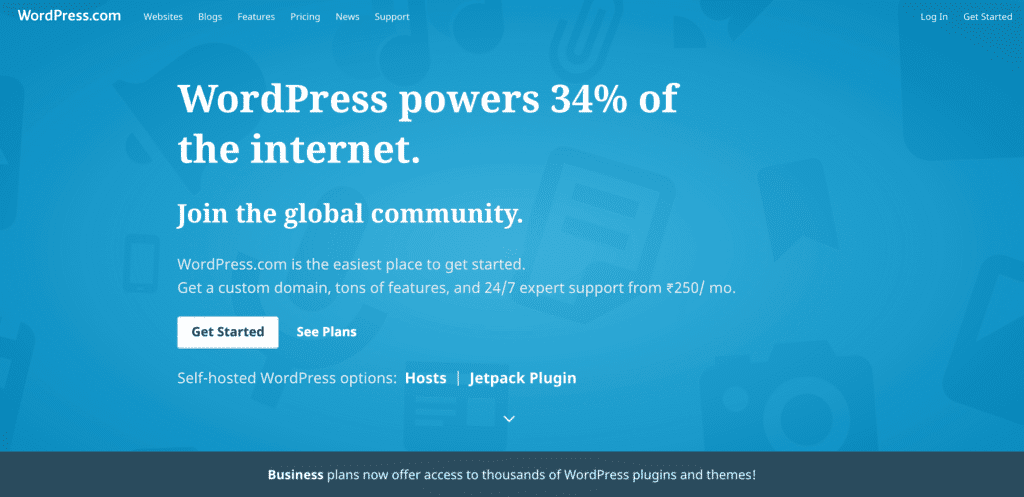 If you want to test out WordPress without paying a monthly fee, check out WordPress.com.

Pros
This platform features a lot of the same options as WordPress.org, including templates and plugins to create a unique blog site.
Cons
There are considerable challenges when it comes to making money on this platform though.
WordPress.com places its own ads on your site, so you cannot get ad revenue from your blogs. Instead, you are limited to affiliate marketing or driving traffic to your social media accounts.
In terms of free blogging platforms, this is a solid option because of the range of features and WordPress support.
However, if you are serious about earning a salary through blogging, you may need to switch to a paid platform.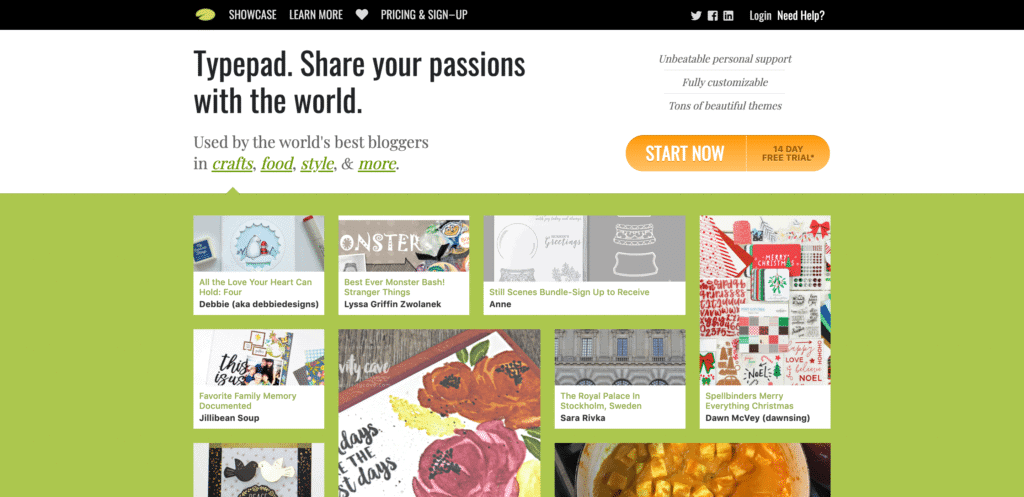 Like Blogger, Typepad is an easy way for beginners to learn about blogging and build a site.

Pros
There are several theme options available and you can create a blog that reflects your style without having to code.
As a whole, Typepad is a pretty flexible platform and provides customization options to help you get started.
You can also access their support team with any questions along the way.
Cons
You won't find a great deal of support for ad revenue or eCommerce with Typepad though, so your revenue options are limited to affiliate marketing.
For more advanced bloggers, Typepad is too limited, but it can be a great place for a new blogger to start.

Which blogging platform is right for you?
Choosing the best blogging platform to make money is going to depend on your unique needs and blog.
Everyone has different goals in mind for their blog, and we all have a specific target audience.
For me, WordPress.org is the only choice because I want to be able to customize my blog with themes and plugins.
It also offers the best options for monetizing my site and bringing in revenue from my blog.

If you are looking for a free option, I would recommend Blogger. The features are limited, but you can easily build a blog that is backed by Google.
It is a great place for new bloggers or those working with a nonexistent budget to start their site.
For bloggers who have no time to create or customize a website, Wix is probably the platform for you.
The drag-and-drop software makes it quick to set up your site. It does not have as many features and plugins as WordPress.org, but you gain ease of use.

Final Thoughts!
Going forward, I will be keeping a close eye on Wix and Squarespace. With their increased marketing efforts, they may be ready to roll out some new features soon.
The drag-and-drop software is appealing as someone who does not have a lot of extra time, but the limited features still lead me to choose WordPress.org.
If you are still unsure which blog platform is best for you, consider utilizing a free trial and getting a feel for the available features.
Once you start using the platform, you will be able to tell whether or not it meets your needs and supports your blog.