Canva gained popularity by making graphic designing easy and quick. As a freelancer and ardent user, Canva has been an important part of my graphic design journey.
Two young entrepreneurs- Melanie Perkins and Cliff Obrecht- founded Canva in 2013. However, It wasn't an instant hit, and the beginning was shaky because it wasn't always this easy to use. As one of the earlier users, I can tell you that it had a long and steep learning curve.
Then came 2014, and Canva reached its true potential. Guy Kawaski joined Canva as their chief evangelist, and the number of their monthly users tripled. Their marketing improved, the web app got smoother, and the user experience was completely overhauled.
By October 2014, Canva was hosting over 1 million monthly users.
Now that number has gone up to 55 million, Canva, once a tiny startup, now has a market value of $15 billion.
It's quite a story, but is Canva really that good? Because the last time I checked, it definitely needed some changes. So, I went back and put it to the test once again to bring you an honest Canva review.
Canva App Review: A Gift For Beginners
Canva's popularity as one of the best graphics designing software today lies in how easily it helps create unique and original visuals.
With a few clicks, you can create flyers for your business marketing, thumbnails for your YouTube videos, and even design your clothing merch using the T-shirt templates.
Fun Fact: You can make a Youtube thumbnail in Canva in under 5 minutes, with the right dimensions, aspect ratio, and format requirements.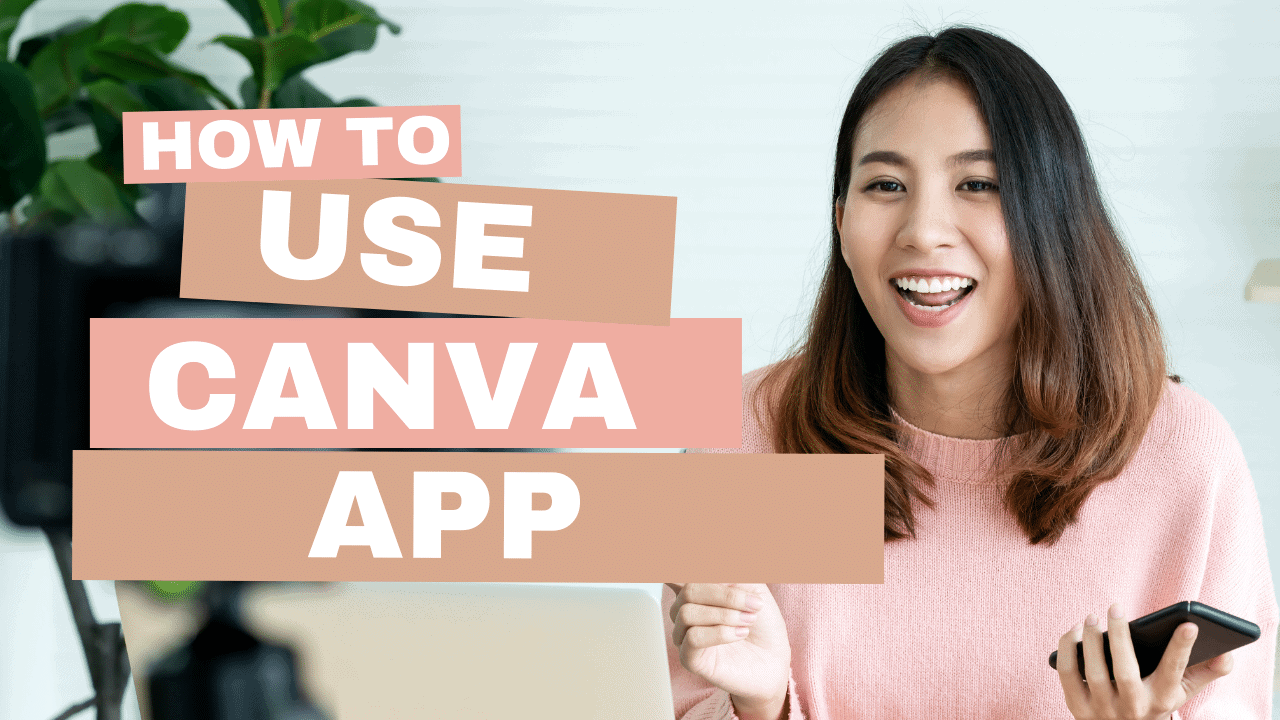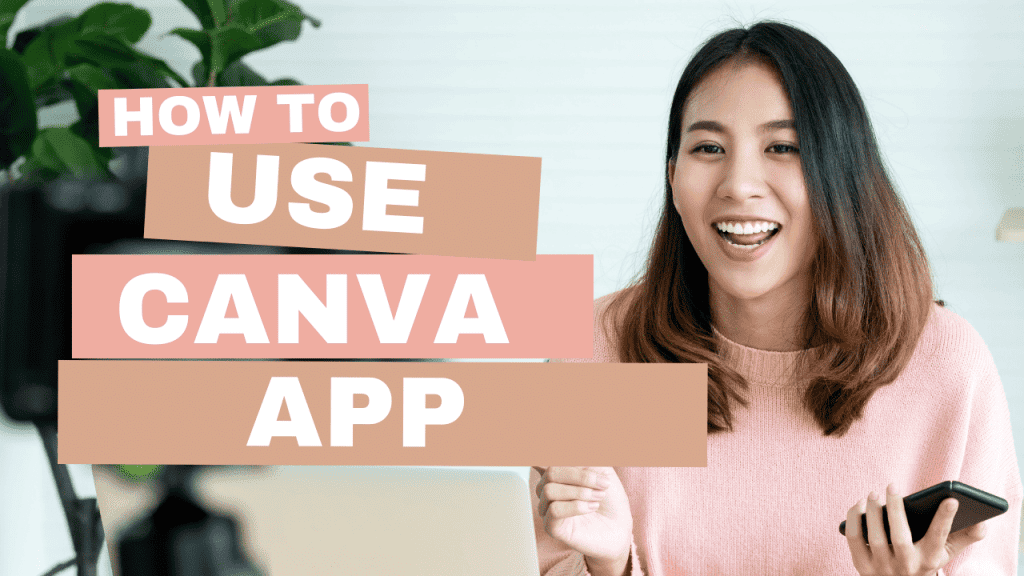 Starting off with professional graphic design software can be difficult. Moreover, you have to do significant research to find tutorials and how-tos of software like Adobe Illustrator, Photoshop, and more.
With Canva, you get access to a library of 8 tutorials and 8 courses on various topics, including design, marketing, and branding. Courses and tutorials are free for all users.
There's something for everyone to learn at Canva's Design School. From experts like Gary Vaynerchuk and Joe 'Mulga' Moore, you learn the best industry tips and tricks.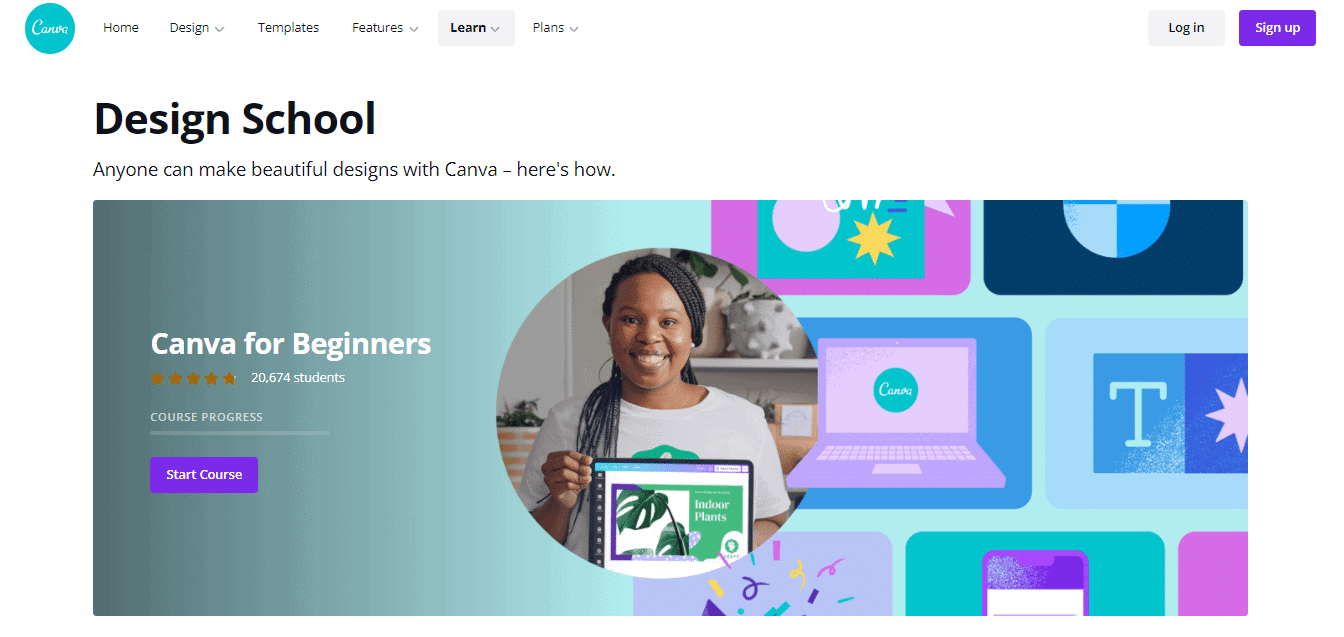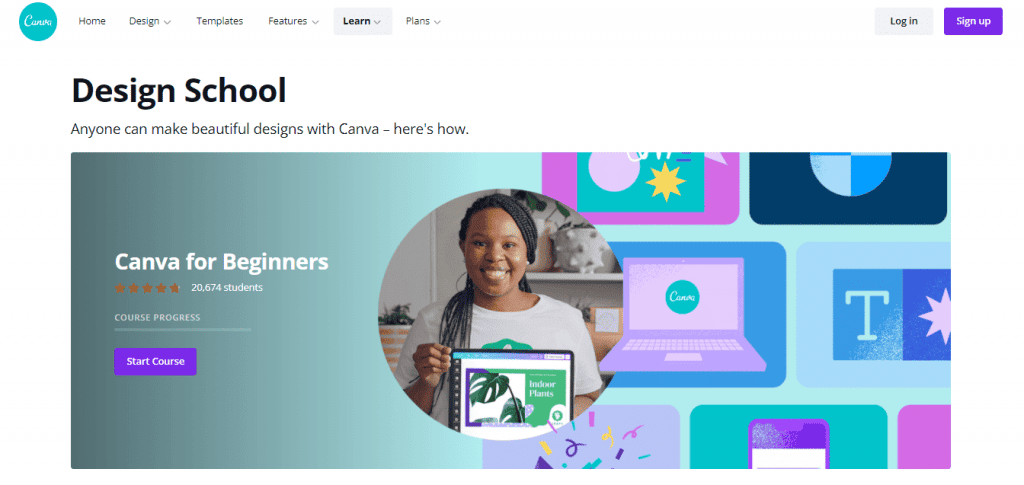 What's New With Canva?
The best improvement has been the UI. As I said earlier, Canva wasn't the easiest graphics tool to use in its early years. But with recent upgrades, the UI has changed drastically. It's sleek, simple, and easy to understand.
With free and unique templates for almost any graphic design need, you can create content for social media posts, personal events, business stationery, marketing campaigns, and much more.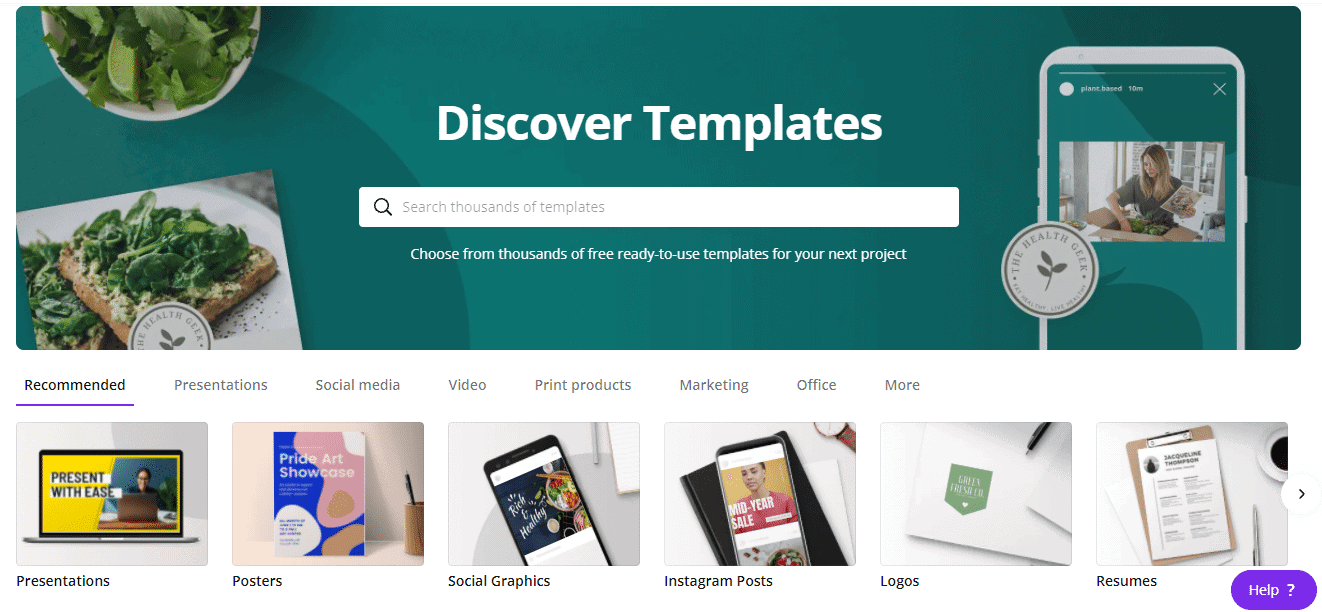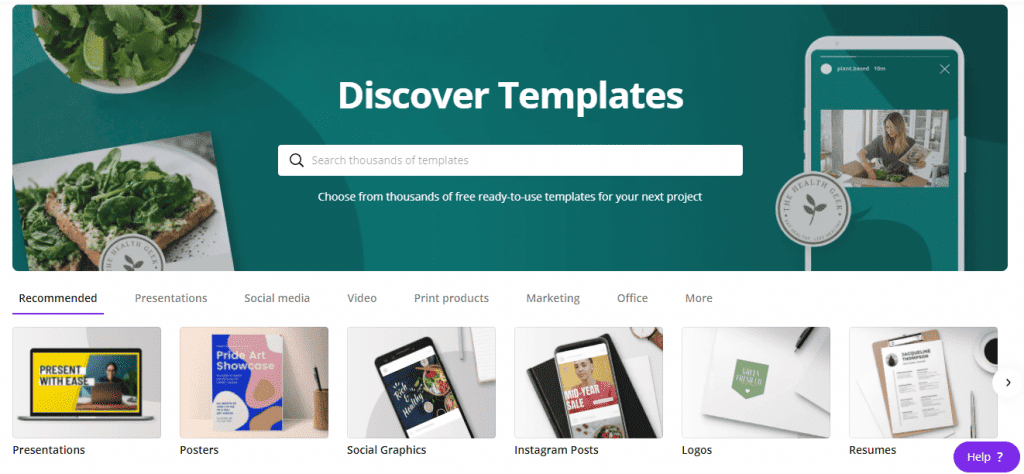 Canva regularly tracks your interests on the platform and makes relevant suggestions in the 'Creators You'll Love' and 'Trending Near You' sections now, which limits searching and speeds up creation.


Last but perhaps the most important upgrade has to be app support for every major operating system. Very few other free graphic design suites have free-to-download apps for Mac, Windows, Android, and iOS.
Download Canva App:
Canva Review: Plans & Pricing
Right now, Canva offers three different plans to its users. From the Free version to the Enterprise Plan, Canva targets a wider audience with these varying plans.


Free
With the Free plan, you get over 250K templates, numerous stock images, 100+ graphic designs, and 5GB of cloud storage. It also includes a limited version of Team Collaboration.
The Free plan is best suited for individuals with limited graphic design needs. It's also a good catch for any freelance designer.
Pro
Canva calls this their 'Best Value' plan, and we couldn't agree more. For $12.99 a month ($119.99/year), you get a bunch of graphic design goodies.
Along with everything from the Free plan, the Pro plan has over 100 million stock videos, audios, images, gifs, and graphic styles. It also has more templates and more cloud storage. The three most notable inclusions are:
Background Removal
Image resizing
Automatic social media content posting (For 7 Platforms)
Note: For a maximum of 5 people.
Note: Offers a free 30-day trial period to try out all the Pro features.
Enterprise
The biggest plan Canva has to offer right now. A complete overkill for individual users.
The Enterprise plan has the best Team Collaboration features, offers unlimited cloud storage, and includes 24/7 tech support. And, of course, everything in the Pro plan comes within.
That said, it also costs almost triple of the Pro plan with a $36 per month bill. Moreover, the price will go up as the number of team members does. But, considering it will become a one-stop graphics board for your whole team, it's worth a try.
Two Freemium Plans
There are two more free plans on offer by Canva for educational purposes. If you are running a non-profit organization or need Canva for school, you don't have to pay a single penny to enjoy its premium features.
Best Canva Features
If we start listing all Canva features, this review will never end. Instead, we are going to discuss the ones we love.
1. Biggest Fonts Library
Out of all the new features Canva got after the revamp, this is our favorite. With over a hundred fonts to choose from, you can improve the aesthetics of your design.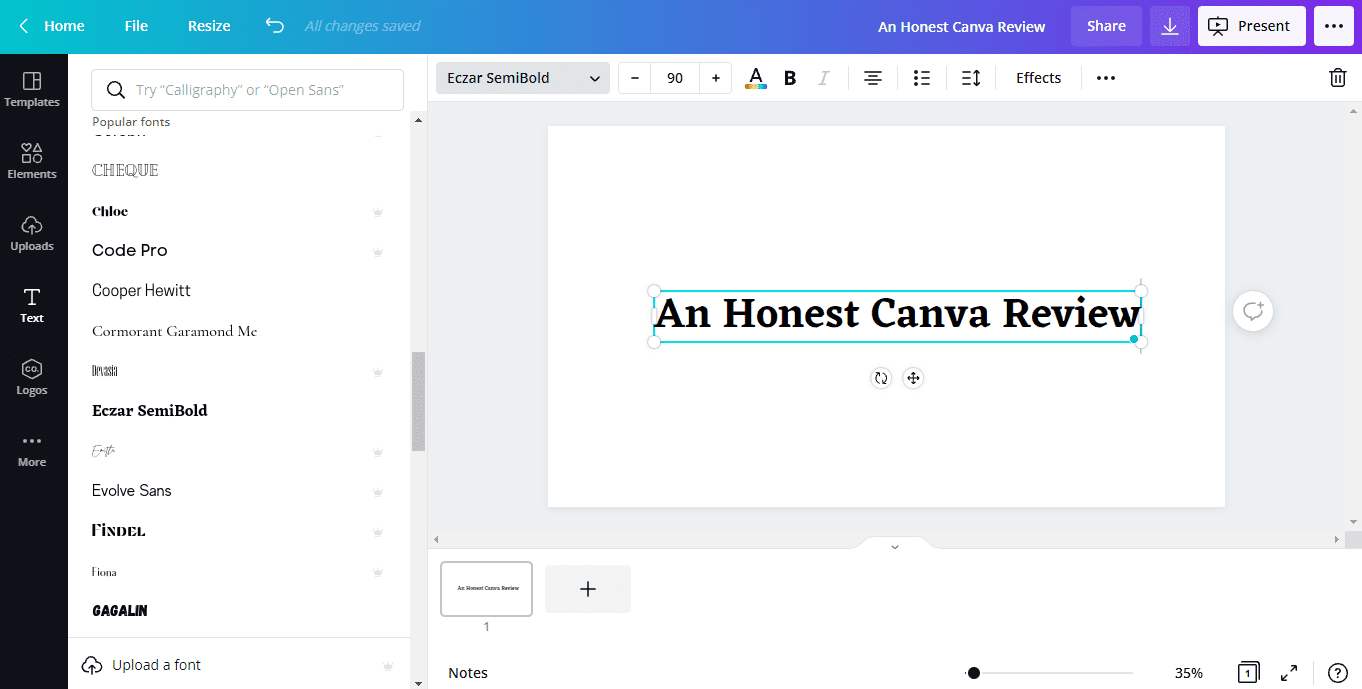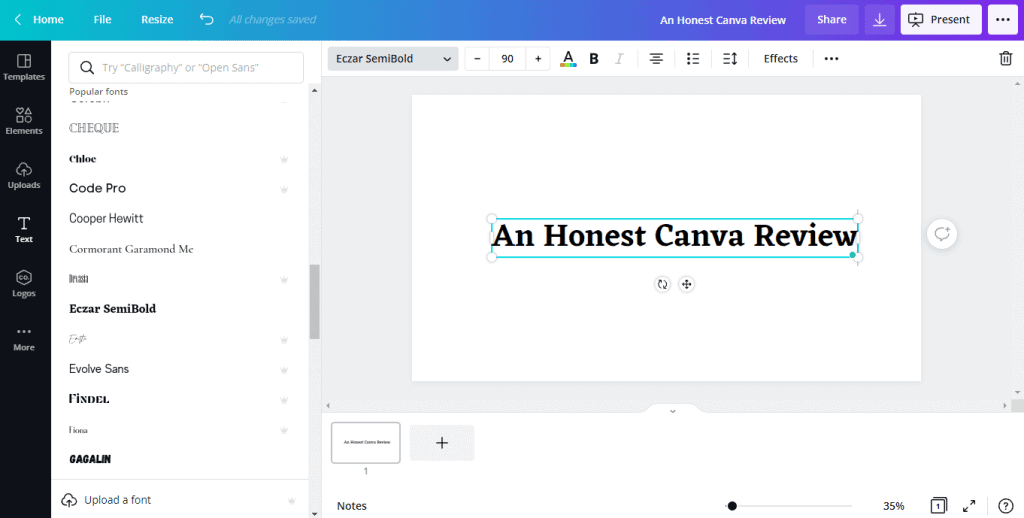 In these free fonts, Canva offers pairs of fonts to keep the visuals pleasing while writing text in different sizes.
Note: Pro users have the freedom of uploading and using their fonts, provided they have the license.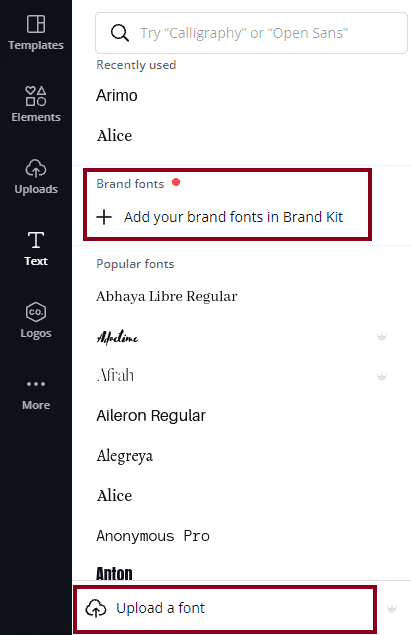 2. Elements
Now you can add different elements to the design you create on Canva using the Elements tab.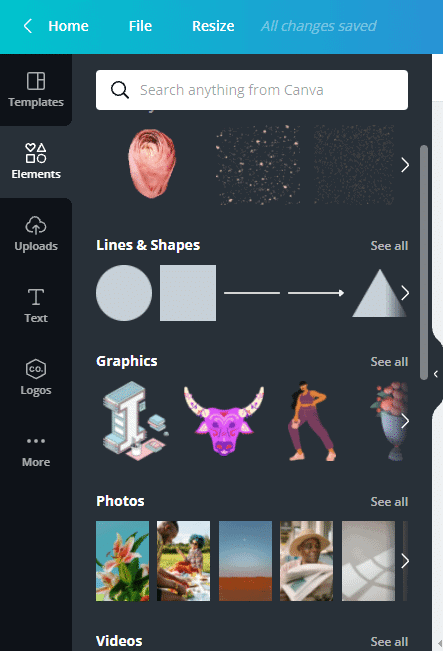 Audio/video clips, charts, frames, and more- the extensive Canva library has tonnes of graphic assets that you can use to complement any type of design.
3. Massive Cloud Storage
This is one Canva tool that beats every other online graphic design software. The Free plan lacks storage capacity, capping at 5GB. However, the Pro and Enterprise plans are the best, especially for the price.


With a simple sign-in, you can access all of your designs anywhere in the world on any device.
4. Apps Directory
Canva has some next-level app integration. You can import/export your designs and images on every major social media platform. Google Drive, Google Photos, and OneDrive support allow for easy data transfer from any cloud storage you use.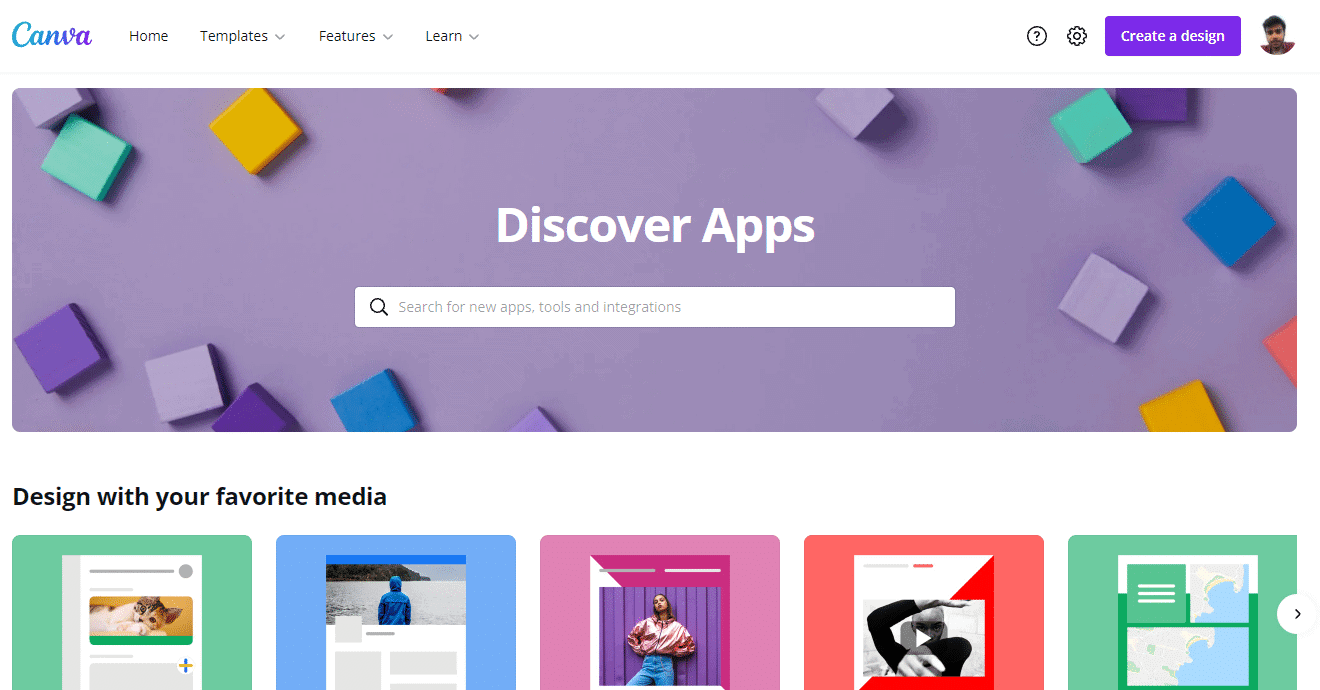 Canva also works with some of the best stock photo websites like PixaBay, Pexels, pixx.io, and more. That's the reason Canva has one of the biggest stock image libraries in the graphic design suite game.
And, of course, every major social media platform from Facebook to Pinterest so you can post your designs straight out of Canva.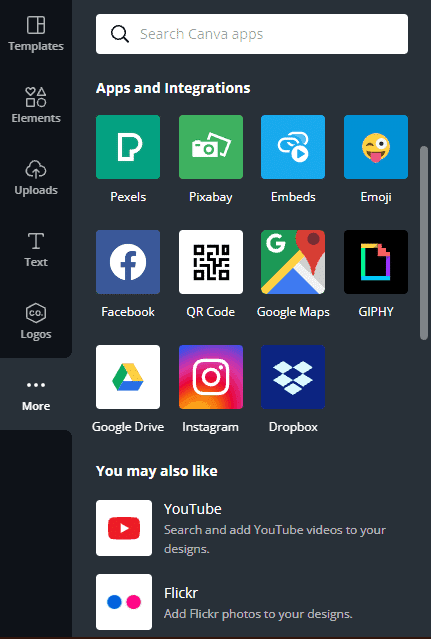 Fun Fact: You can now add your Snapchat Avatar to your designs with Bitmoji.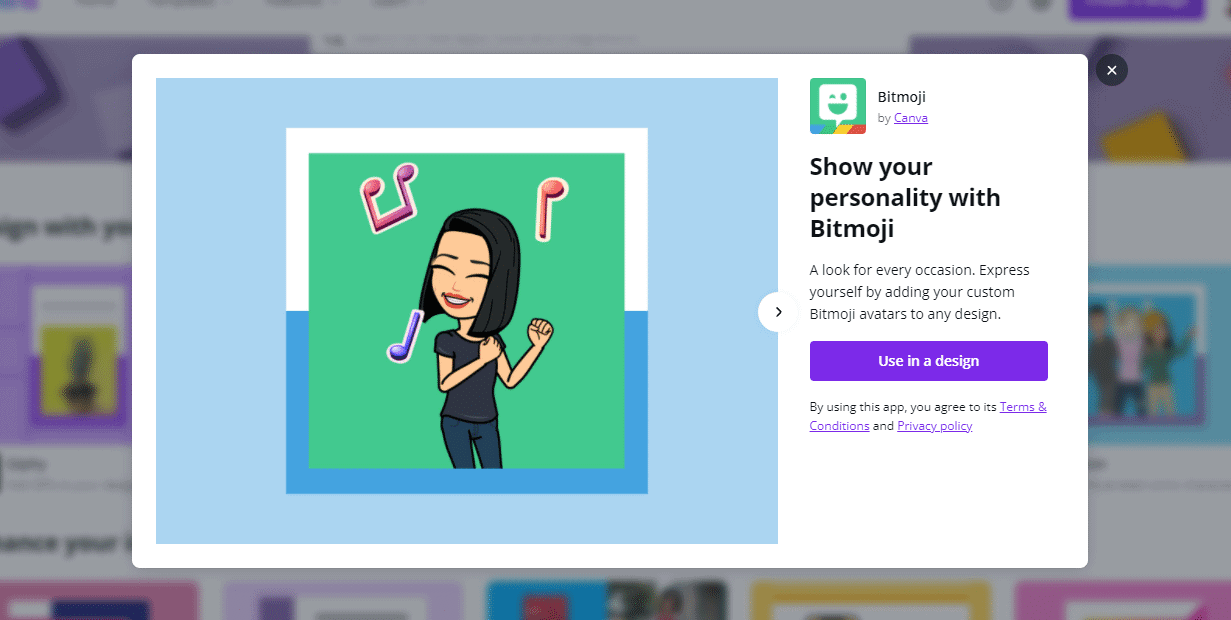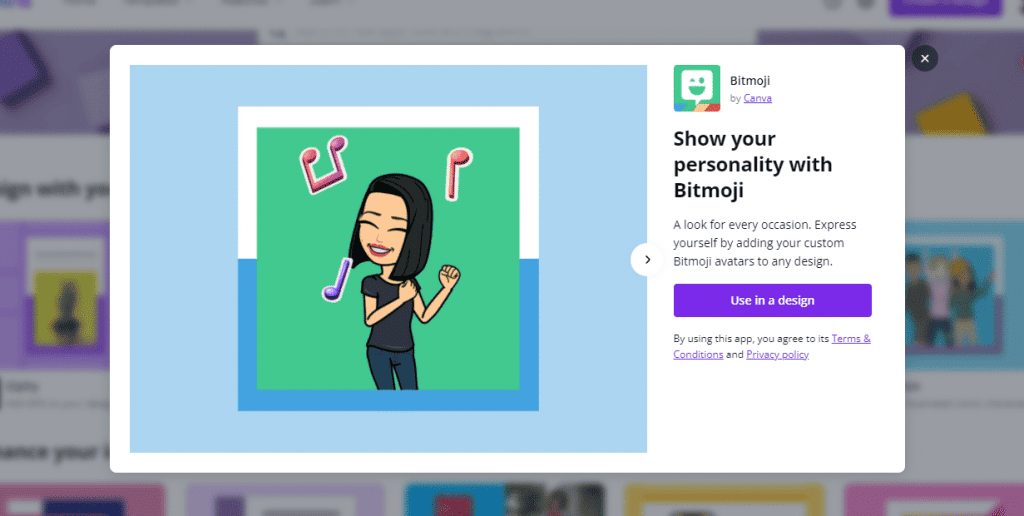 5. Brand Kit
Canva recently added a brand new feature called Brand Kit. Using this feature, you can create every single graphic asset of your brand.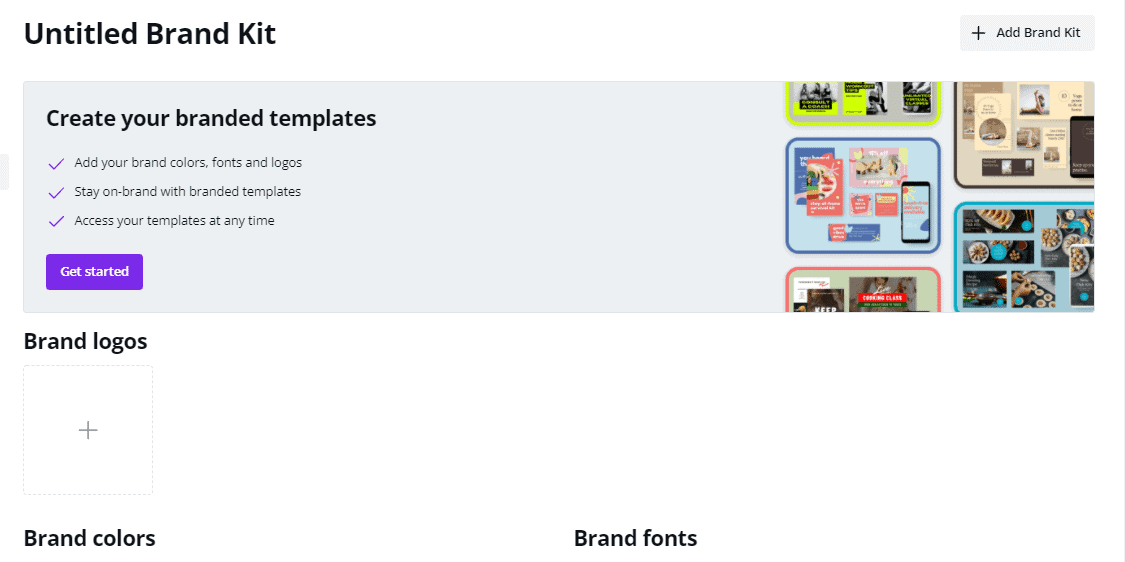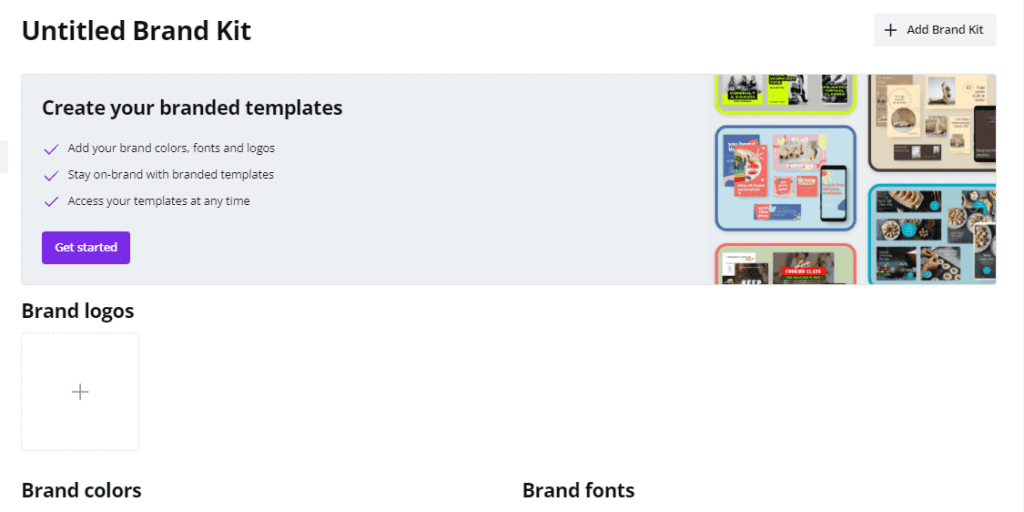 Digital marketers and small business owners can benefit from this feature a lot as it helps keep your marketing and branding strategies consistent.
It's still a relatively new feature, so it has its drawbacks too. Limited color options and generic templates can lead you to have not-so-unique branding graphics. It's better to spend some time on Brand Kit know-how if you are a beginner.
6. Content Planner
This is one of the best features for content creators. The Canva Content Planner allows you to create a content posting schedule. The designs you create on Canva or upload from any other source will be automatically posted to your chosen social media platform on your selected date and time.
While creating designs, click on 'Schedule' to set up everything.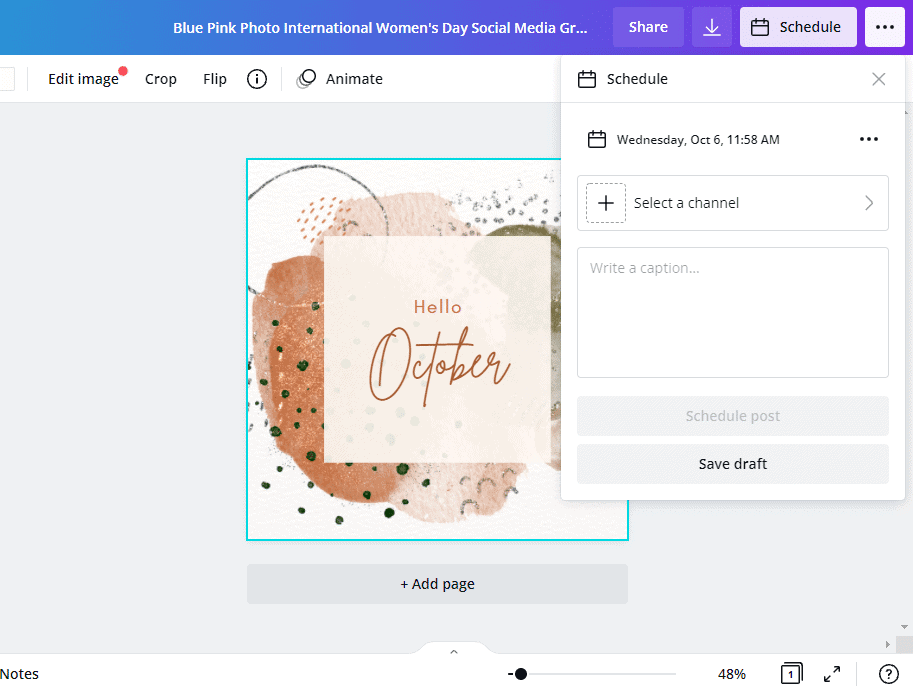 Next up, choose the platforms you want to post on.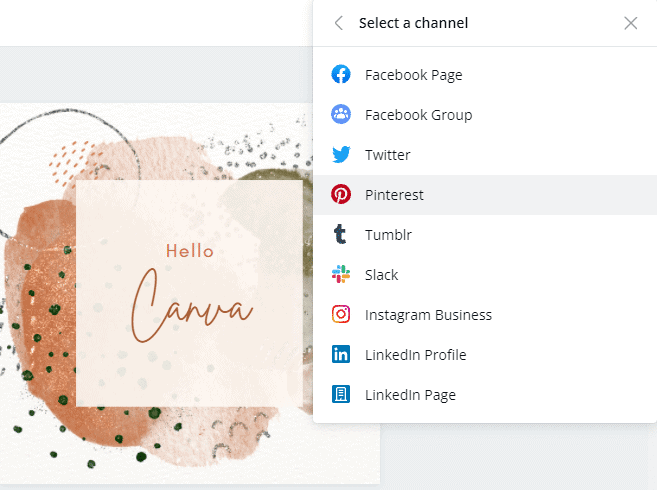 And, it's that easy. Write a caption if you want, and click on Schedule Post. Canva will automatically post it on your chosen channel at the set date.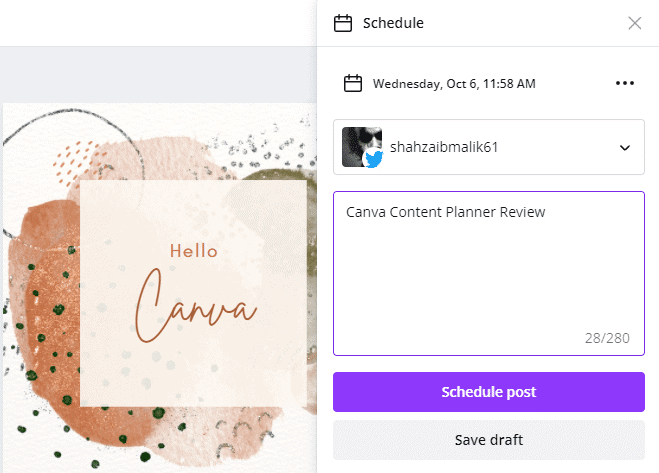 And just like that, you can plan and schedule an entire week, month, or a year of social media postings.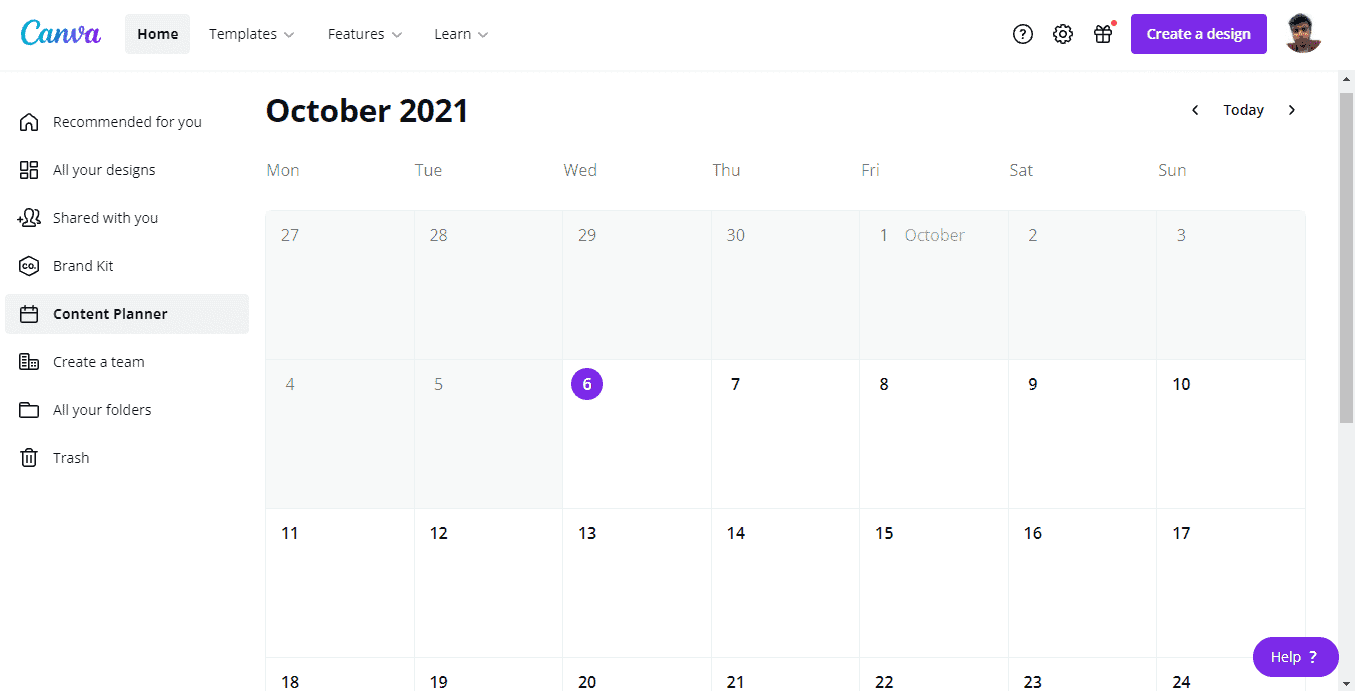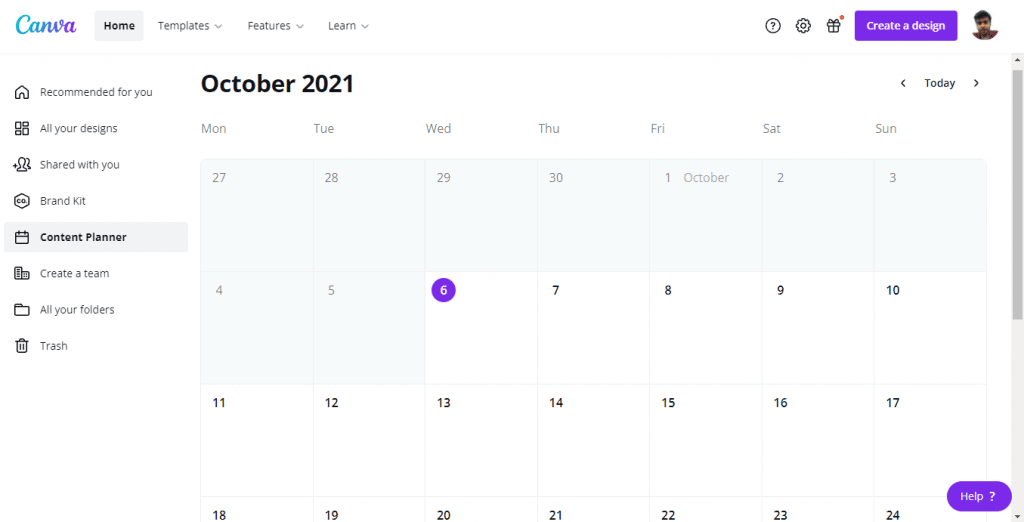 7. Animate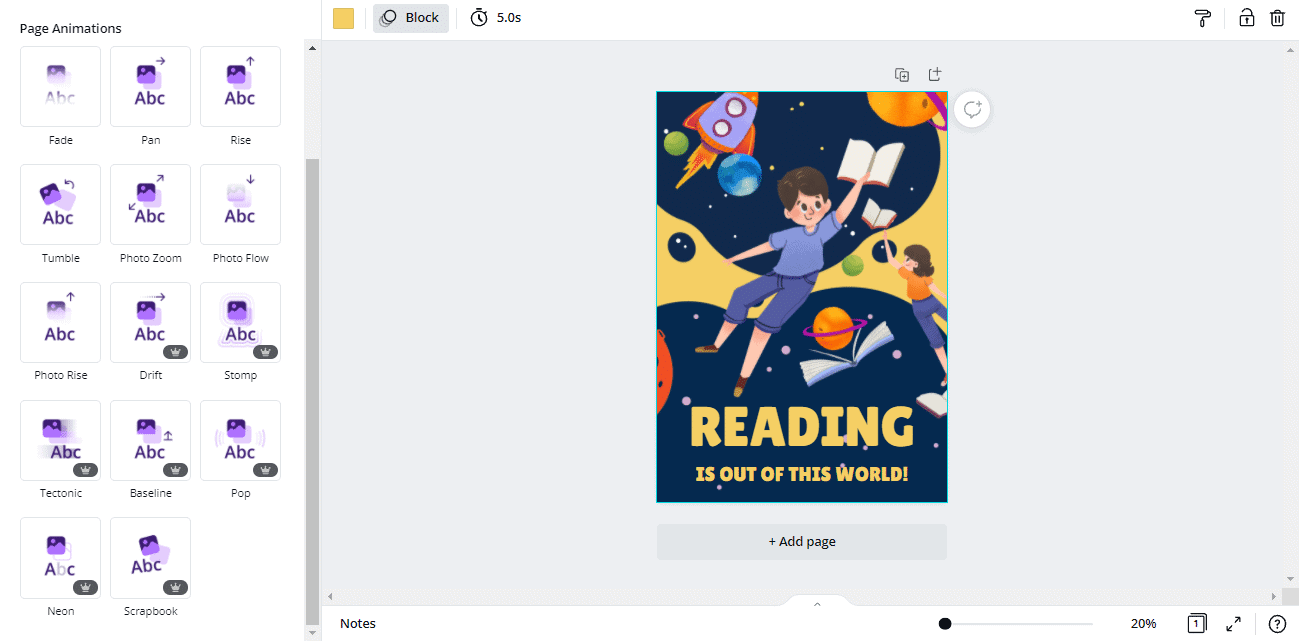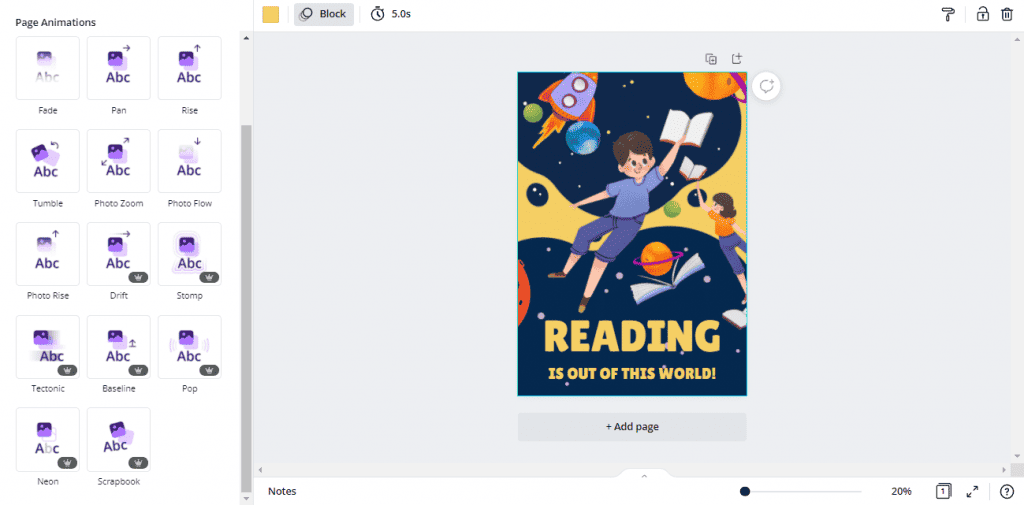 It's another new addition, which is why you will have to make do with a small number of animations. You can animate images, texts, elements, and anything you add to your designs.
For users on the Free plan, the animation choices are less than the Pro users.
Canva Features That Need Improving
Canva is a classic example of 'don't bite off more than you can chew.' They are so concerned about being the first to everything that they are sabotaging their biggest selling point, 'the freemium tag.'
Canva became so popular because it offered more than its competitors in less price. Now, they are moving more and more features to the Pro and Enterprise version- and the Free plan is losing its value.
Moreover, there are a few features that need instant improvements.
1. Internet Connectivity
Our biggest problem with Canva is that it is an online-only suite. Even though they launched apps for every major device, Canva still requires an internet connection.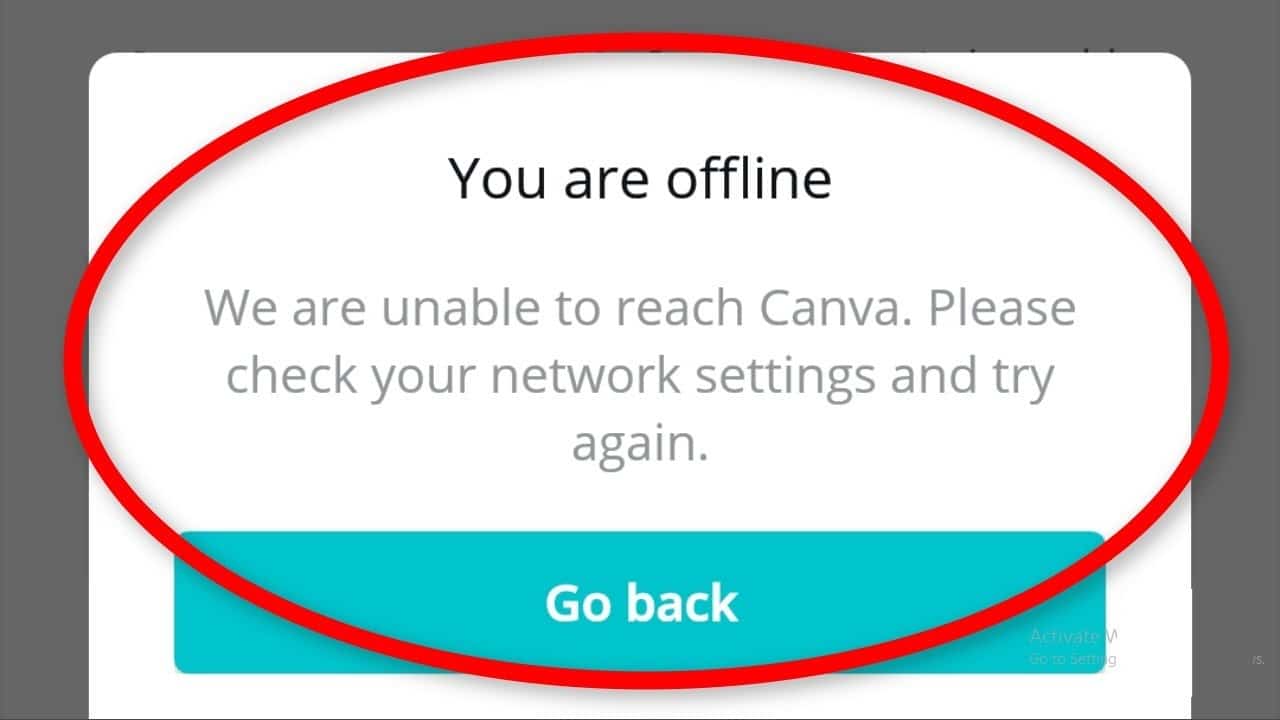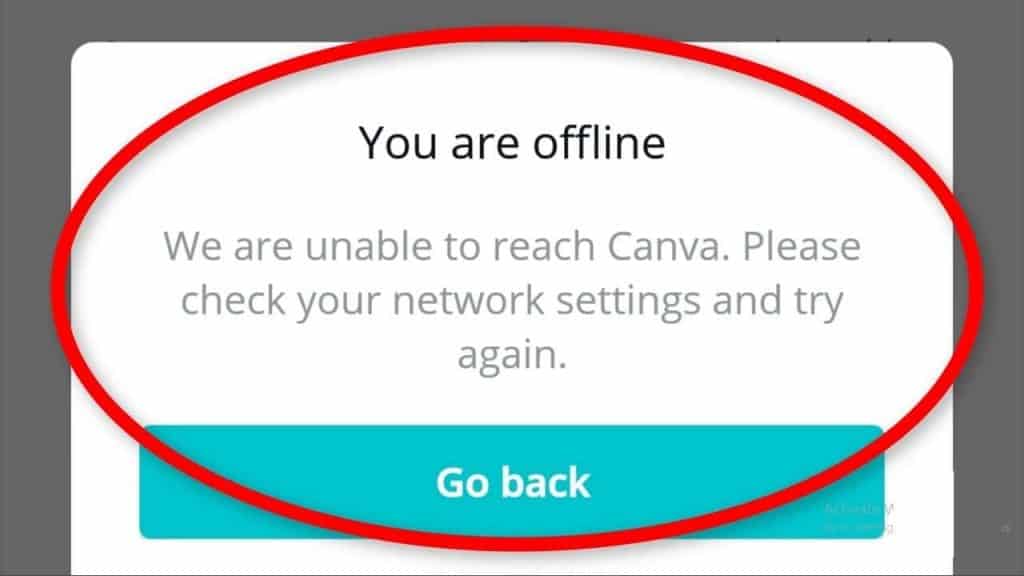 That's not a prompt you want to see when you are paying $13/month.
2. Customer Support
For a web app, Canva's customer support is quite disappointing. There is no real-time chat help. Clicking on the help button, you have to run through a web of options that eventually lead to helping articles.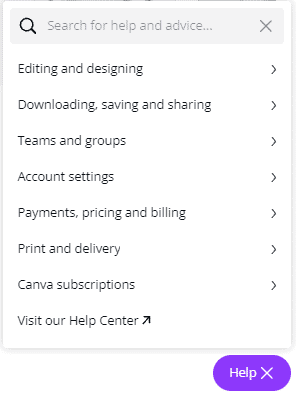 These articles are good for minor issues, but when facing bigger problems, these are insufficient.
Then comes Canva Support, which will eventually solve your problem, but the process is lengthy.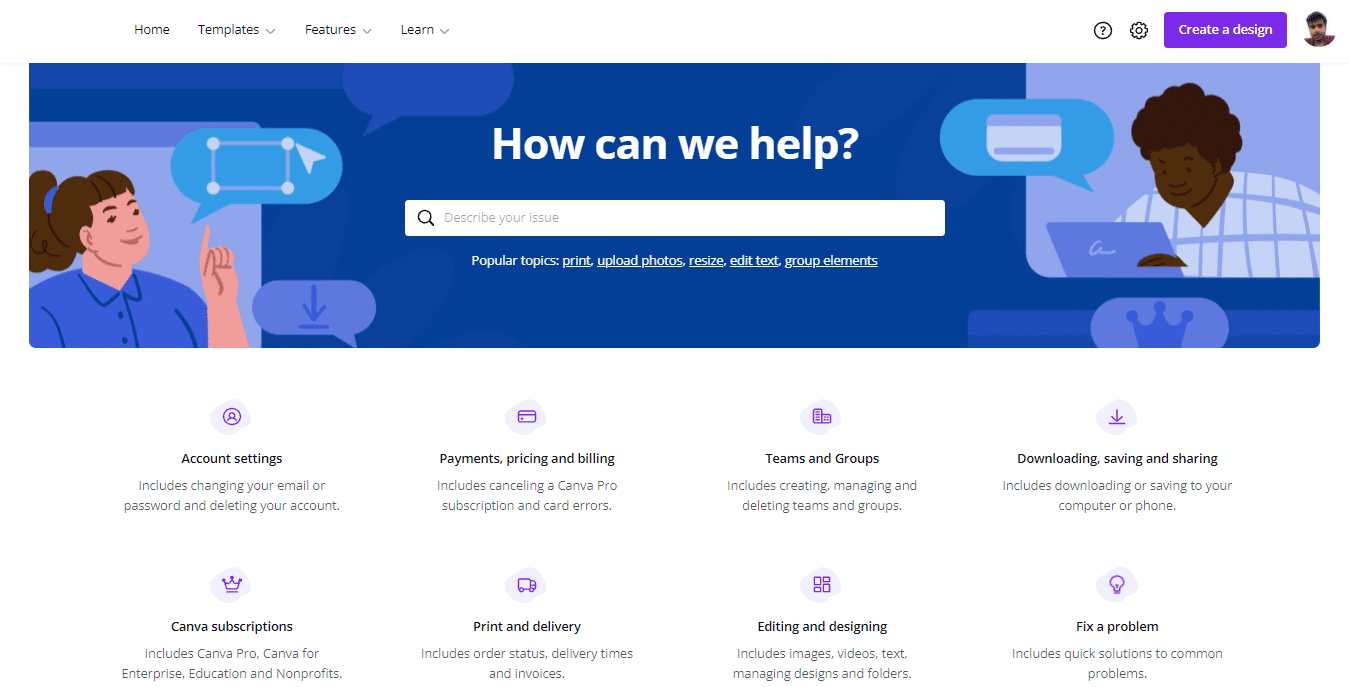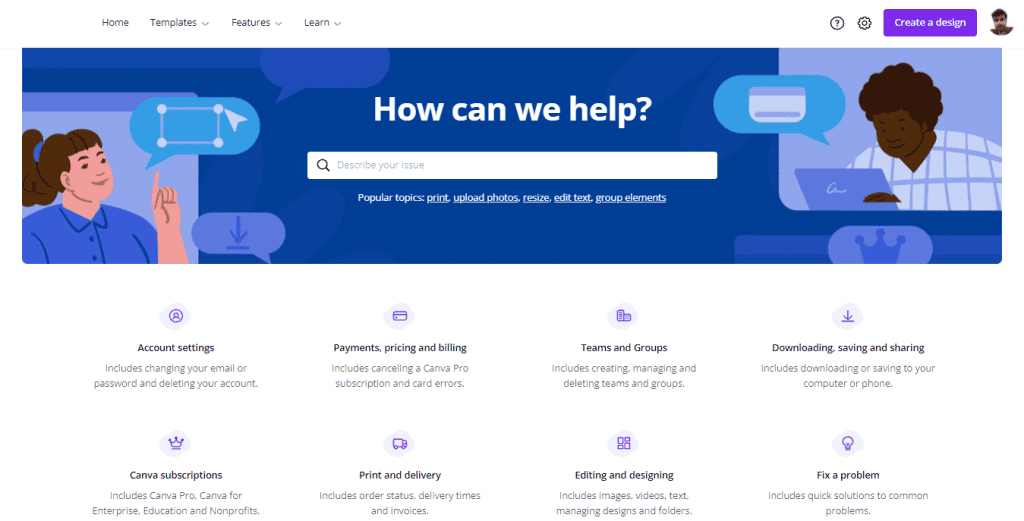 Canva Pros & Cons
All that said, we feel that the pros outweigh the cons. The value that Canva has to offer for its price is outstanding.
Pros
Easy to master Over 250,000 free templates
Drag & Drop creation
Supports a wide variety of file formats
Allows real-time collaborations among teams
Budget-friendly
Cons
Some free elements have now moved to the Pro version
Sub-par animations
Team Collaboration feature is buggy
Conclusion
Canva is one of the best online graphic design suites, if not the best. It has its flaws, but once you get the hang of it, it can quickly become your go-to program.
I understand that it limits creative choices, but it simultaneously allows novices to express their artistry.
And at the current price, with all these new features- entrepreneurs, influencers, and freelancers can get a lot of work done with very little effort.
FAQs
What are the disadvantages of Canva?
Along with all the impressive features, Canva has its fair share of disadvantages too.
– Canva won't work without an internet connection.
– After so many years of use, templates have become very common and generic.
– There is no source file for your design.
Is Canva actually free?
Yes and No. You can use Canva for Free with a simple sign-up. But to enjoy all the features, you will have to opt for a Pro or Enterprise plan. You can also opt for a 30-day trial period to check out the Pro features before paying.
Why is Canva bad?
Canva isn't bad, but the graphic design community holds a massive grudge against it. Mainly because Canva caused a flood of amateur designers in the market. Some even say that Canva is killing creativity.
That said, Canva is helping beginners develop basic skills before they move toward professional designing. So, Canva isn't all bad.
Is Canva better than Photoshop?
Photoshop will cost you more, but it brings better features too.
We won't indulge in a deep comparison of the two. Let's just say that Canva is better for novice and amateur designers, but Photoshop is the better choice if you want to take your editing and design skills to a professional level.
Which is better? Figma or Canva?
Figma is primarily a tool to develop UI/UX designs. It has graphic design features too, but in comparison to Canva, they are nothing.
Canva is a complete graphic design and editing tool whose features compete with some of the best graphic design suites.
These are two totally different types of designing tools, and frankly, there is no comparison between the two.
Is it worth paying for Canva?
It depends on your use, but we feel like Canva Pro is worth it. Features like Content Planner and Schedule, new app integrations, and improvements to the UI justify the asking price. 
However, if you won't be using these Pro features, the Free version is pretty good too.