For every business having a strong social media presence is important. It helps the organization to connect to their audience and showcase their latest products or services.
But maintaining an impactful social media presence can be a tough task. Especially when their target audience is spread across tens of social media platforms.
But in this fast-paced era, creating content exclusively for each and social media platform can be a stressful affair. So in this scenario, the best bet is to reuse the existing content and transform it so that it can be used for lead creation as well as used as a template for other sources.
In this post of designrr reviews, we would talk about how existing content can be refurbished into quality leads with some simple tweaks.
Why you need designrr.io?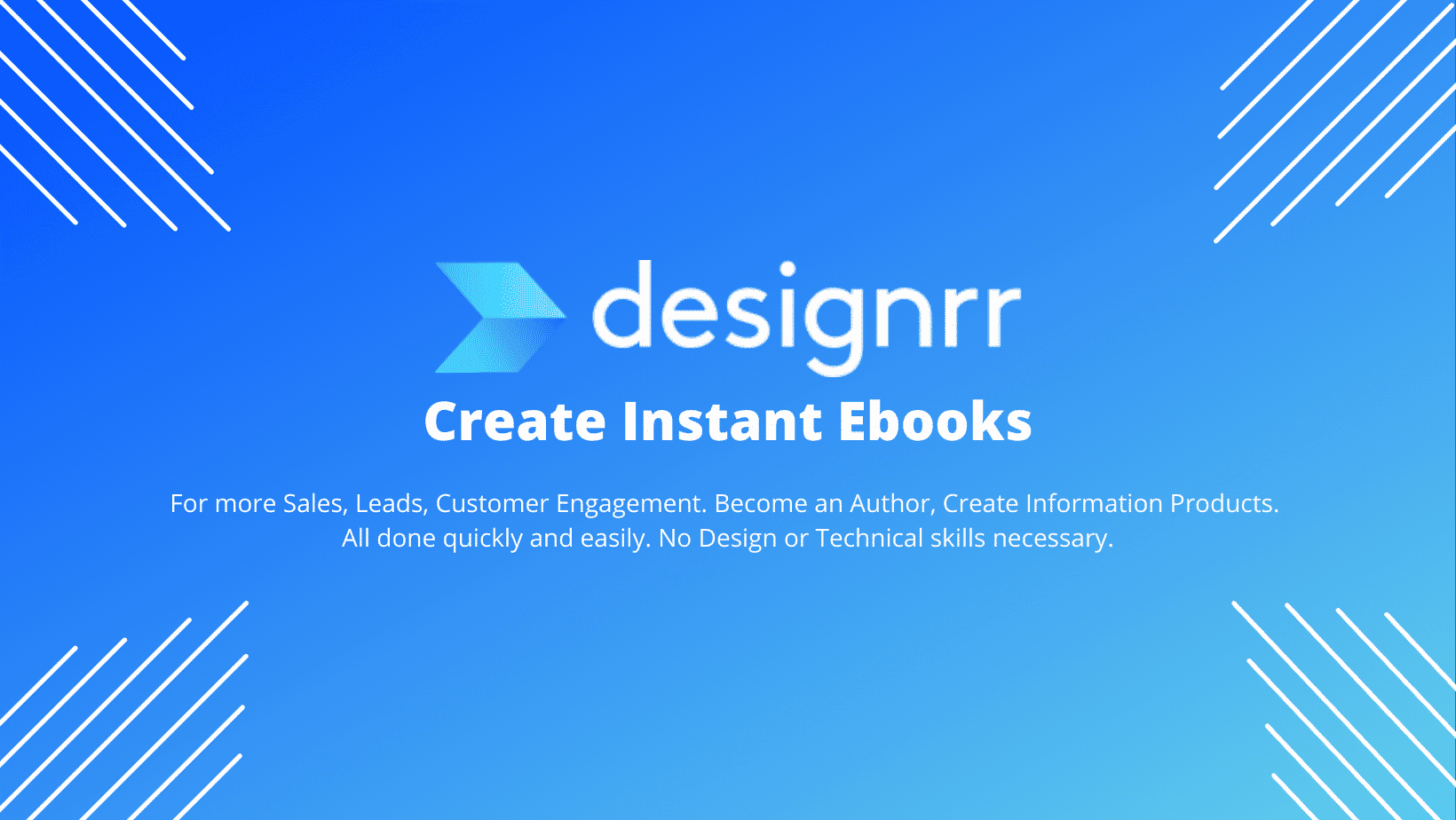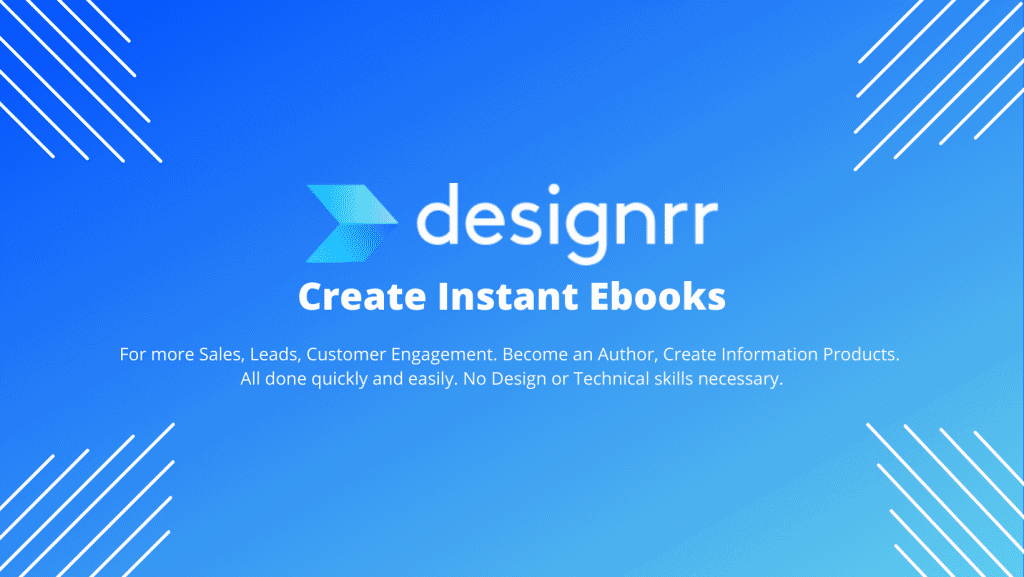 Everyone is trying to build their presence in the market. Different publishers use different mediums to connect to their niche audience. But to cater to a broader target audience content needs to be transformed. Variety ensures reach which later translates to quality traffic.
For a content marketer whose main purpose is to increase site traffic and grow their email list, creating lead magnets is a pivotal process.
To do so marketers often create content from scratch for their lead magnets. This is quite a time-consuming affair. But with designrr.io, there is no need to reinvent the wheel. All designrr reviews point to the fact that it is a one-stop content transformation workshop.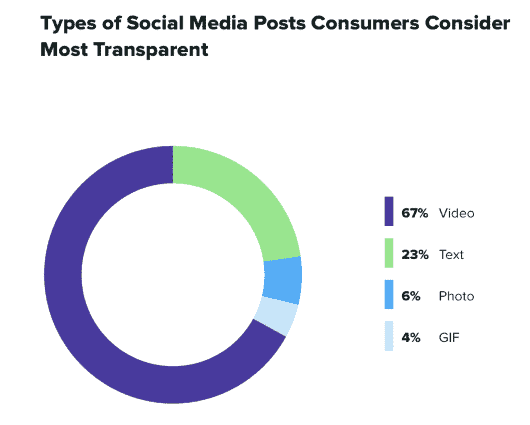 According to a post on social media statistics by SproutSocial, video content ranks way higher than textual and pictorial content, when it comes to social media reach and conversion. So the best bet for a digital marketer would be to focus on their video content and let Designrr do all the heavy lifting and transform the video into other publishable content.
For Podcasters, YouTube creators and Webinar Marketers audio-visual content is their primary focus. Now, if they want to create blog posts, lead magnets, or ebooks revolving around their content, they either need to create it from scratch or opt for ebook design software or ebook creation software to convert their audio-visual content.
Designrr meets all their conversion needs and brings them in a single package.
In this designrr review, we would talk about how to create professional lead magnets in minutes, publish your podcast notes & transcripts, and re-purpose your existing whitepapers, blog posts, articles into ebooks, blog posts, or dynamic flipbooks.
How to make the most of designrr.io?
For any company, its social media reach dictates site traffic. Publishing content on different social media platforms increases the possibility of inbound traffic. The trick is to transform available content into different mediums with minimal effort. Designrr.io helps us to do just that in 5 simple steps.
1. Single out your sources
First, you need to select the type of content you want to import. This would be your original content. You would editing, tweaking and modify this very content and publish it into different formats/ mediums.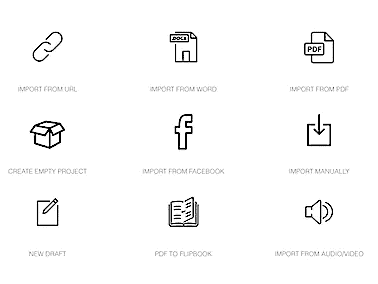 The content can be your blog posts, content from your website, social posts from Facebook pages, or even audio, video content from your recorded podcasts or YouTube uploads. That's not all, with Designrr.io you can restructure your ebooks & white-papers and even convert them into a flipbook.
2. Customize your draft
Once you have imported the content of your choice, it's time to edit it. You can customize your draft in a text editor, or customize audio transcripts by adding keynotes or highlight points. You can capture screenshots of your video contents and highlight important points or block quotes.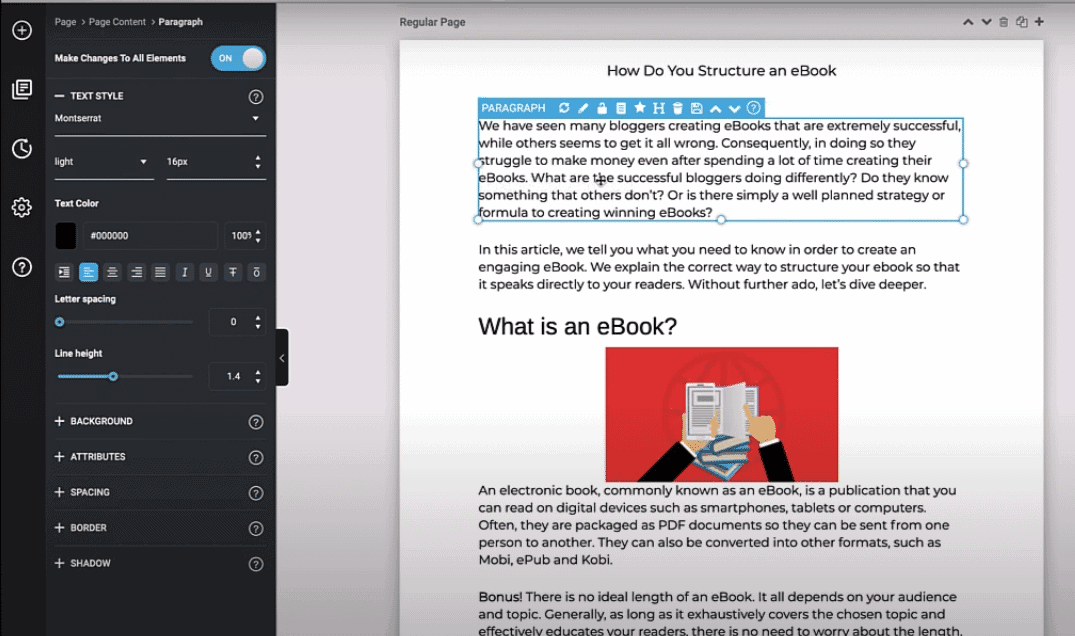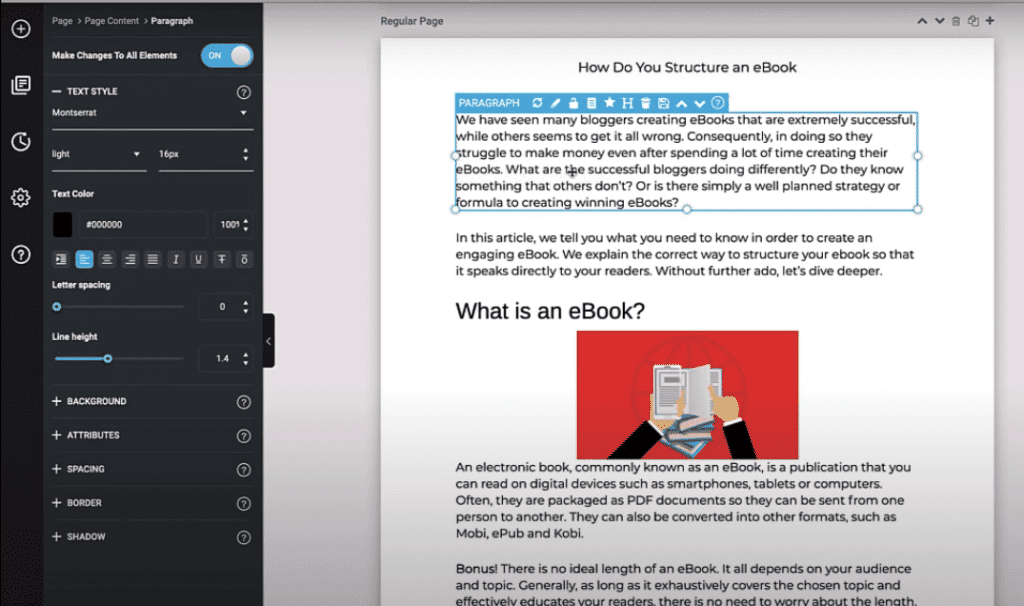 Once you have customized your imported content you can export it or save your draft for later use.
3. Choose a template
Once you have finalized the core content, you can choose the right styling options for your content. You can select from hundreds of copyright-free stock images or upload your own.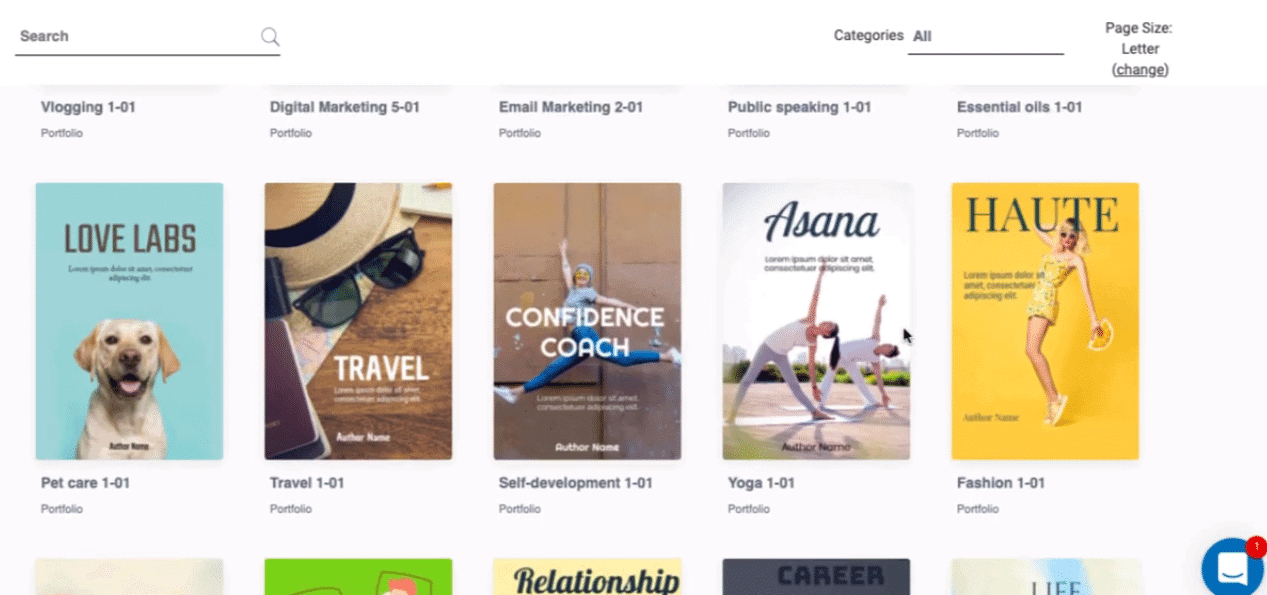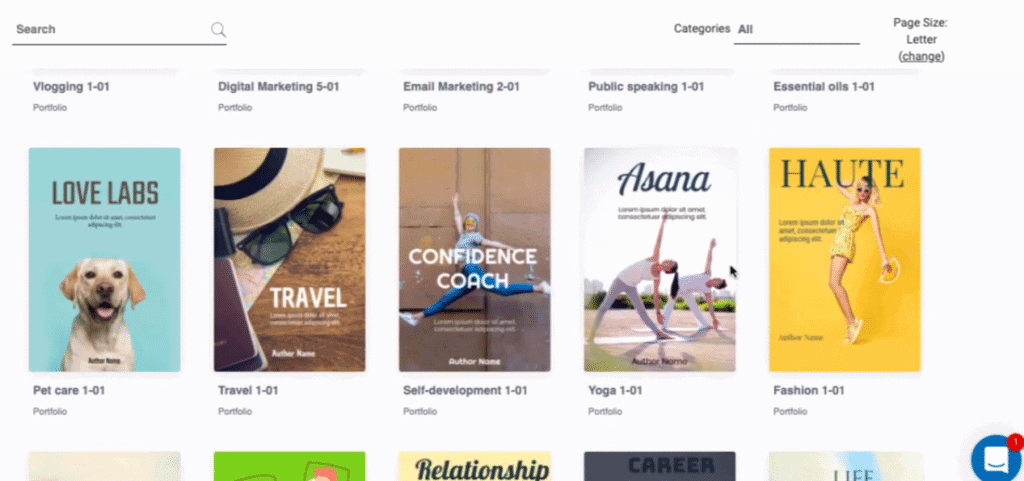 You can customize your content's look & feel by changing font styles, template cover, and footer. If required you can also add a call to action section for your audience.
4. Fine-tune look & feel
At this point, you can get a rough picture how the final output would look like. Now you can fine-tune the content specifics like adding page numbers, alternate text for your images, and create a 3D cover image.
The 3D cover generation preview also lets you choose the type of styling you are looking for, depending on the book type you choose. The inspector tool lets you edit the overall structure of your ebook. You can customize the background, set font styling, and add other design elements to your content.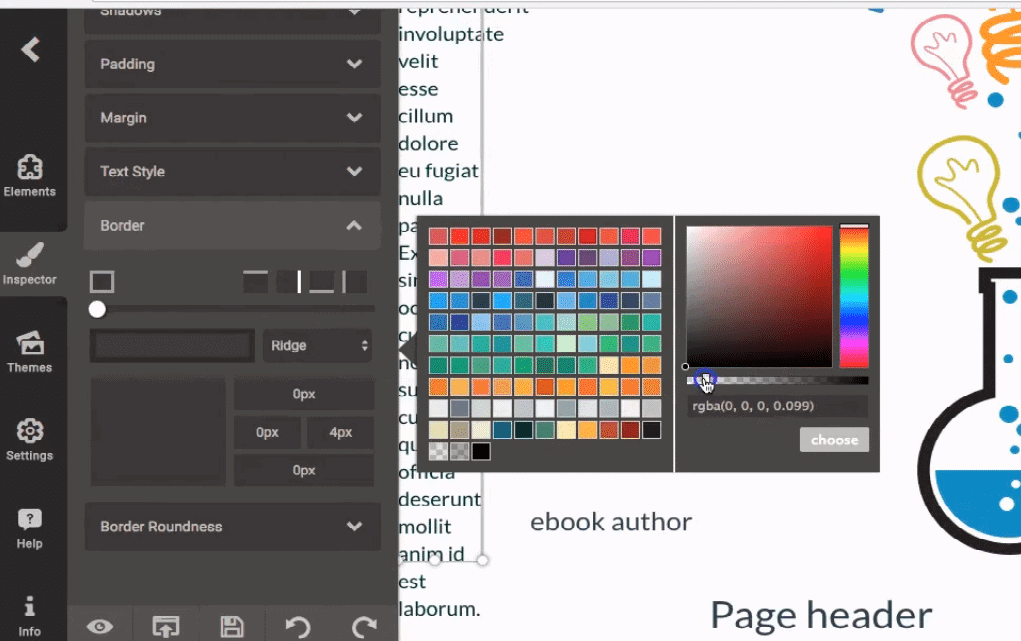 At the end of this step, you can preview the final version of your PDF, EBOOK, or blog post.
5. Publish content
Now you are ready to finally publish your content. The final version of your PDF, ebook, or blog post is saved in your account. You can either download a copy to your local machine or even edit it for future purposes.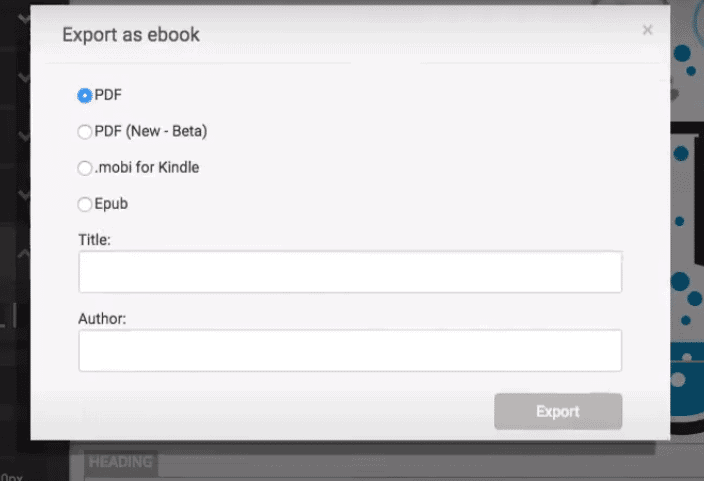 Prominent Features of Designrr
In our designrr reviews so far, we have been talking about how a content marketer can leverage their existing website, podcast, or YouTube recordings to create ebooks, pdfs, or lead magnets.
There are also other designrr alternatives that you can use to transform your pre-existing content. Marketers from around the globe use Adobe InDesign, Microsoft Publisher, and Canva to tweak and publish their content.
But as these are native applications, you need to install them before you can use them. Designrr on the other hand being a cloud-based application, you can use it by simply logging in to your Designrr account from your browser.
As Designrr provides different options to transform your posts, you need not install multiple applications to edit your content and publish them in different formats. In this section of designrr review, let's talk about some of its prominent features, and how to exploit them.
1. Creating EBooks
Using designrr you can create a basic EBook from your blog post or unpublished sources in a matter of minutes. It saves you a lot of time and money as you need not start from scratch. It even assists you in designing your ebook with a simple and clutter-free UI.
To get started, first select your source of content. You can import your blog by simply pasting your site URL in the import text-box. If your content is unpublished, you can upload it manually or import it from Google Drive or Facebook Page.

Once the core content is in place, it's time to design your ebook. First, you have to select the right template and layout for your ebook. If you are not convinced with the images, background, or styling, you can search and add copyright-free images from Designrr itself.
You can also upload images of your choosing, change font styles and even customize the gradient and tone of the images using Designrr tools. Such a detailed editing option eliminates the need for other software for your Ebook publishing.
As a final step, you can create your Ebook's table of content, customize the header/ footer and save the final ebook in your account. Now you can download and publish the ebook as you please or use it as a base for future edits.
2. Creating Flipbooks
You can create a Flipbook from a PDF in a matter of seconds. Just select the pdf and publish. Once published you can embed it on your website or publish it as a link.
You can also import your existing blog or upload unpublished content from Google Drive or your local machine, add the necessary styling and then publish it as a Flipbook.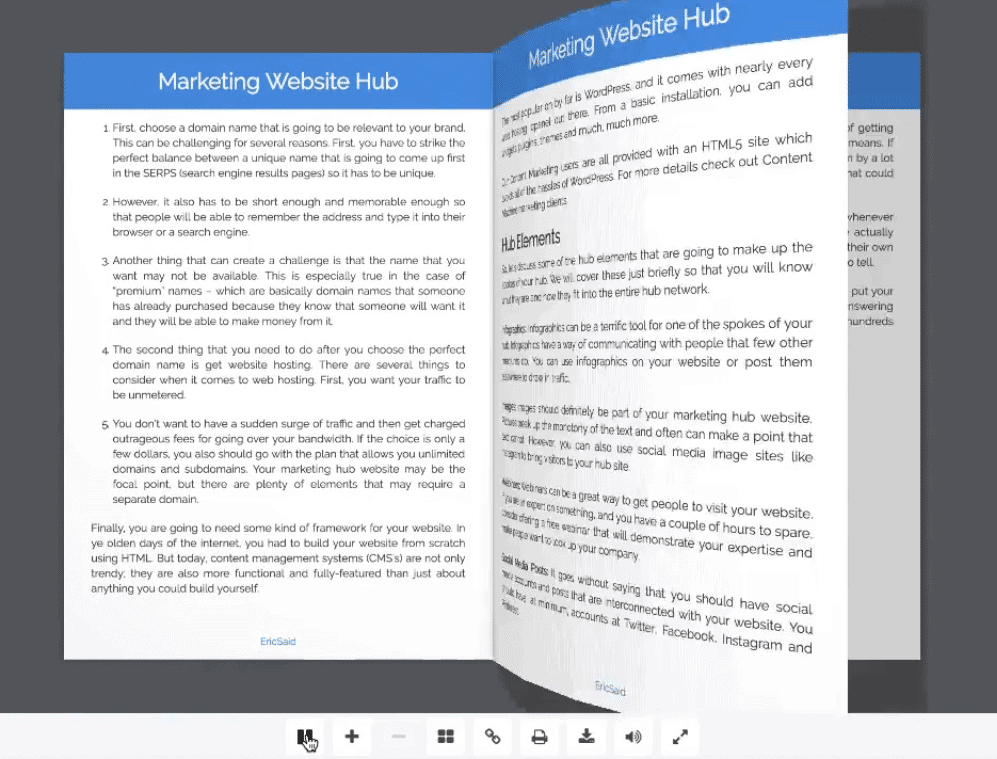 The published Flipbook will have different navigational options and would also have the provision to allow the end-users to download it or share it on different social media platforms.
3. Creating video transcriptions
Video/ Audio transcription can be a time consuming or expensive affair. First, you have to transcribe the whole video, edit the content, add proper styling and then publish it. If that's the approach you are following, then depending on the duration of the video/ audio it would take you hours just to finalize your transcript.
But thanks to Designrr, now you can convert your video or audio files into ebook or Flipbook or even publish the content as a blog post within a few minutes.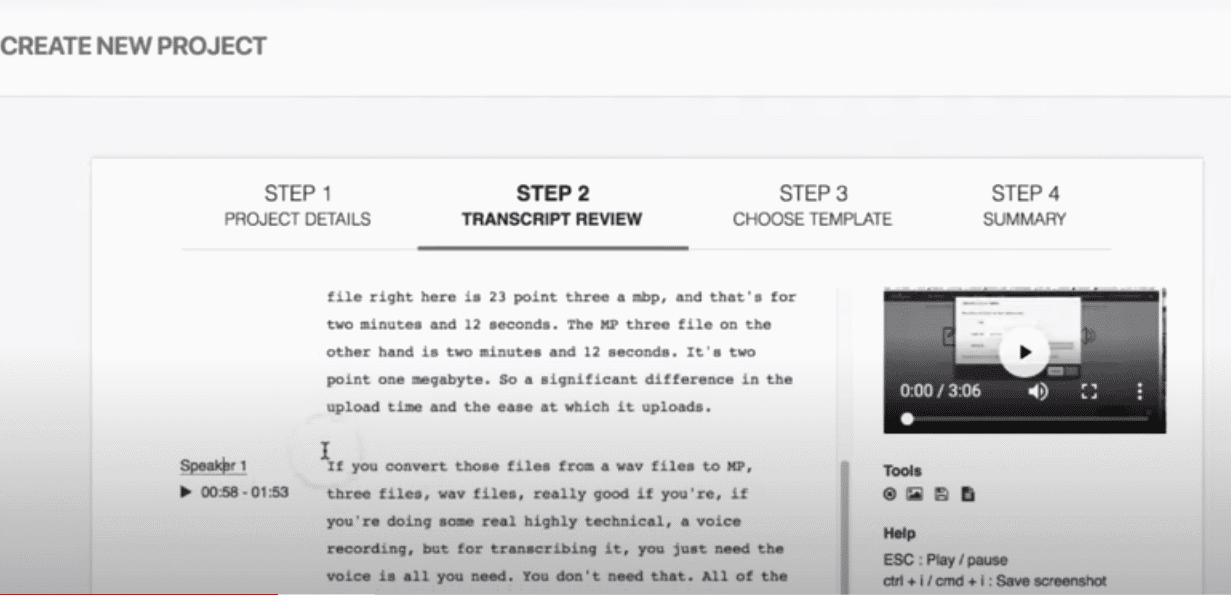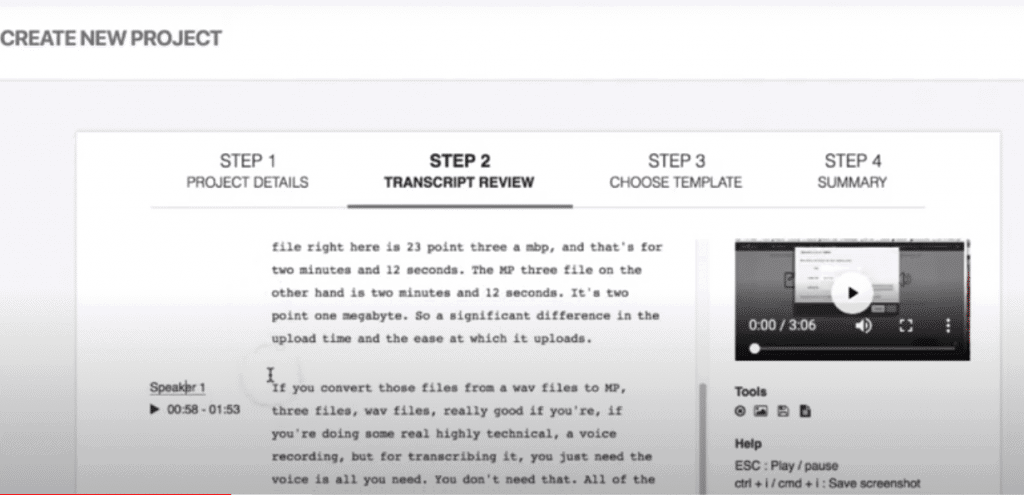 To get started, you need to import your audio or video file. Currently Designrr supports videos in .mp4 or .mov format and audio files in .wav, .mp3 and .aac.
Its editor automatically synchronizes the audio/ video with the transcript. It allows you to highlight key points or mark statements as block quotes. You can capture screenshots from the video or edit the transcript as you desire.
There are also shortcut or key combinations provided by Designrr to edit your transcripts quickly
Once a draft is ready you can choose from over 200 templates and customize them according to your needs. You can fine-tune fonts, add stock images, style backgrounds, tweak margin and borders. Now can you download or publish your transcript as a pdf, ebook, or blog post. It's that simple.
Recently Designrr added a new feature to automatically transcribe your audio/ video files. By integrating your Designrr account with DropBox, you can simply upload the contents that you want to transcribe in a shared DropBox folder and you would get an email alert when the transcription is complete.
You can upload multiple files and you would be prompted through email when transcription is ready. You do not even need to log into your Designrr account to initiate automated transcription.
Designrr pricing options
Designrr's pricing options is as versatile as its utility. It has 2 pricing categories
Business plan
Agency plan
A Business plan account is only meant for a single user, while the agency plan can be used by more than 5 different users simultaneously. The agency plan also provides you Onboarding Concierge and 24×7 Support.
Standard Plan is the basic Designrr plan. For $29 per month, you get a single user access to 100+ project templates. Using this plan you can create unlimited ebooks, Flipbooks and use unlimited copyright-free images. You can import your content from your website, MS Word or Google Docs.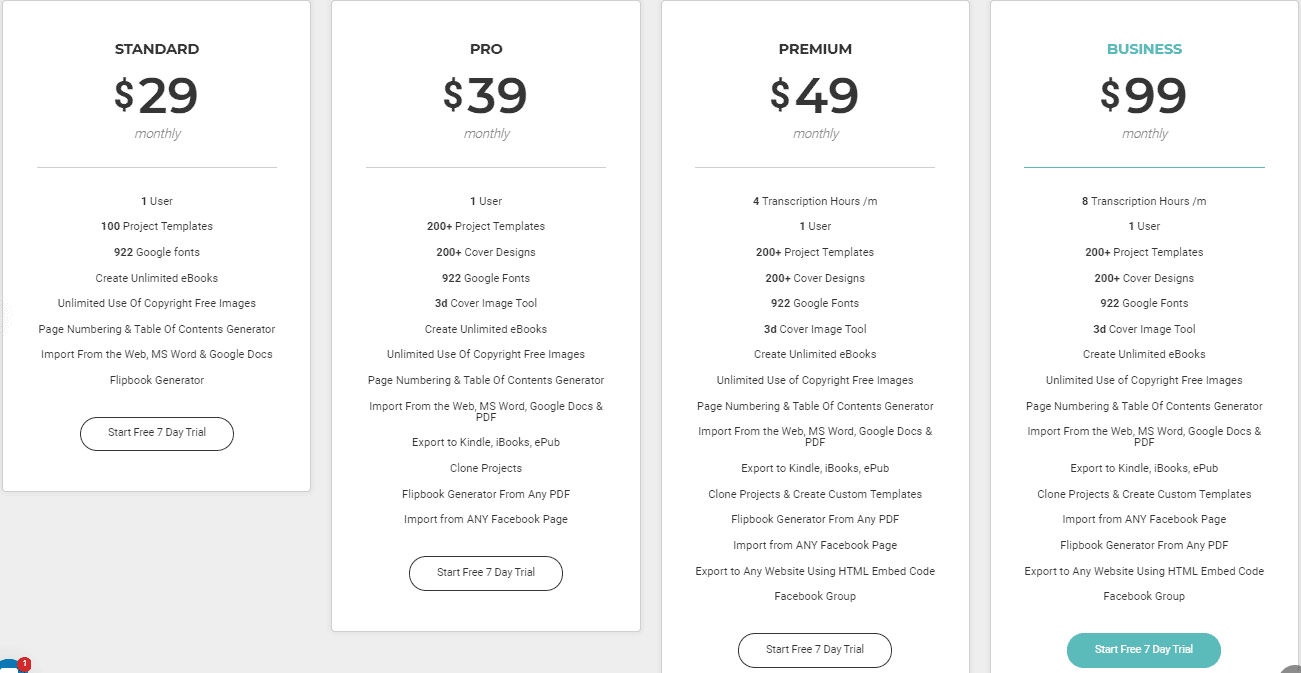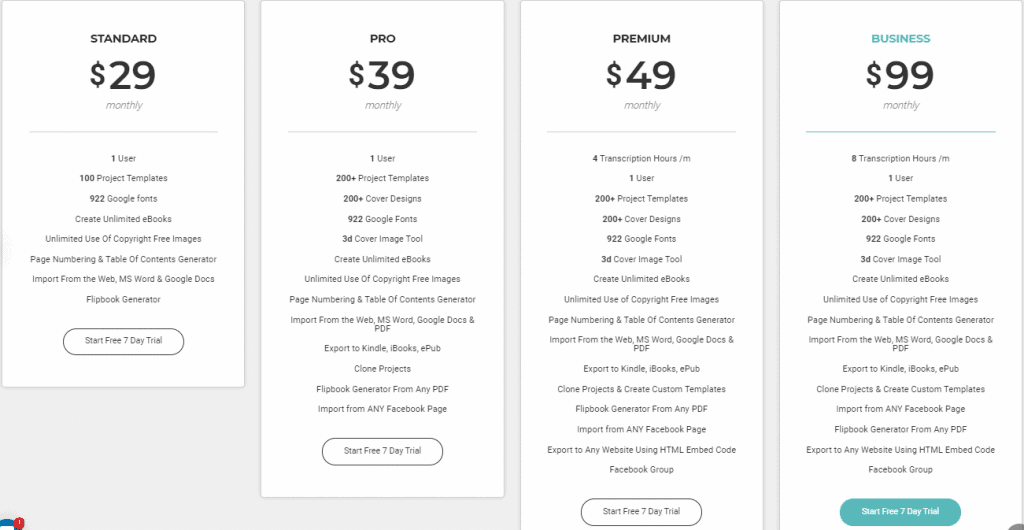 There are also other plans like Pro, Premium, and business. Its pricing varies from $39 to $99 per month. These plans also allow you to clone projects.
The premium and Business plans support audio/ video transcription which is not available in the standard plan or free trial. There is also a time limit per month for creating your transcriptions. The time limit depends on the plan you have selected and it resets every month.
To get started and to get a feel of what designrr has in store for you, you can opt for a 7 day designrr free trial.
Designrr Alternatives
Other designrr alternatives also help you transform and publish your content, Sqribble being one of them. From a utility point of view, both applications are somewhat similar.
They both help you manage, edit and publish your digital marketing content. But on close comparison of sqribble vs designrr, designrr proved to be a better alternative of the two.
The parameter being customer support. Sqribble adopted a standard helpdesk ticketing system. So, depending on your time-zone, you need a window of 24 hours to get your queries answered. While Designrr.io has in-built chat support which directly sends your concerns and queries to their team and gets them answered promptly.
That's not all, if you want to dig deep into the features of Deisgnrr, you can set up a one-on-one training with their support team. Once you have conveyed your interest and request a meetup, their team would allot a time slot for you to put forward your queries to them. That too free of charge.
Final Verdict
Anyone can painstakingly convert their content into various formats and then publish them on different social media platforms or use them as leads. The governing criteria here is the time, effort, and money required to do it. In this scenario, Designrr.io would emerge victorious effortlessly.
It caters to almost all of your e-publishing and lead creation needs and brings all the features in a single web-application. The user interface is modern and minimalistic. Depending on your plan, you can also choose to import your content from a lot of different platforms.
With the 7 days designrr free trial, you can figure out the plan that suits your needs. A decent duration for some serious hands-on practice. Even though audio/ video transcription is not available for Standard and Pro plans, the package still caters to all your content transformation needs. While transcribing audio or video content, make sure that the content is in high-quality audio in English. Strong accents can impact the final transcript output.
FAQ
How is Designrr different than any other ebook creation software?
Designrr allows you to import content from a variety of sources. You can either upload a Word Doc, import from Google Drive or take the content right out of your published blog or website.
That's not all, while creating your PDF or Ebook, you can customize the overall aesthetics and choose a template that suits your content from the application itself. With conventional ebook design software, that not possible.
How secure are my converted content?
With Designrr you can completely focus on your marketing content creation and let them take care of your data security. All your data is stored in secure servers behind SSL encryption. Also, you can opt to keep the converted content on your local machine by downloading it.
What would happen if I exhaust my transcription minutes? 
Audio/ Video transcription feature is provided Premium, Business, and Agency Premium plans. All of these plans provide you limited minutes of transcription. In case if you exhaust your transcription minutes, you can always top-up at 18 cents per minute.
What other software is required in order to use Designrr?
You only need a browser to work with Designrr. No other software installations are required. Simply open your browser on your Mac or Windows PC, log into your Deisgnrr account, and start publishing your content.