You might be used to searching images on different search engines using the internet, but have you ever tried to find similar images and their sources? That's what reverse image search engines are for.
Read on to learn more about reverse image search and what are the best reverse image search engines to use in 2023.
What Is A Reverse Image Search?
A reverse image search tool helps you decipher the original source of an image.
You don't need to enter any textual data while using this tool. Just upload an image on any reverse image search engine and wait for the results.
Here is a fundamental breakdown of how reverse image searches work-
No two images, even if quite similar in appearance, have the same properties. Thus, you can treat images the same as fingerprints.
You need to first identify the unique characteristics of all images. These can include the Number of Pixels, Image Size, Resolution, Pixel Arrangement, Gradient, Textures, and more. 
Each part of an image can be converted to a string of numbers and letters.
They can be further stored and maintained in a database.
In simple words, a reverse image search engine displays its results based on the images stored in a database. If an image similar to an uploaded image, is not stored in the database, then no result will be displayed.
For example, TinEye maintains a database of around 59.8 Billion images. The searched image is compared to this database and the result is displayed accordingly.
The process of performing a reverse image search increases 10x by keeping fingerprints or parts of all past image searches stored.
After you upload an image, its fingerprinting algorithm starts functioning. The nearest fingerprint to the uploaded image is deciphered.
This is also known as the image distance. If your image distance comes out near zero, then your results related to the image will be displayed.
Why Use A Reverse Image Search Tool?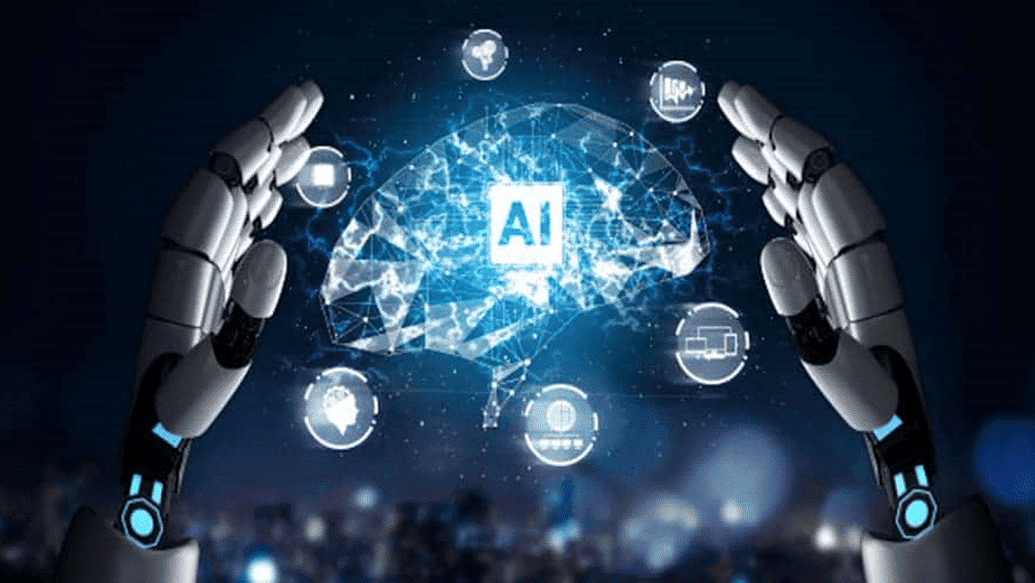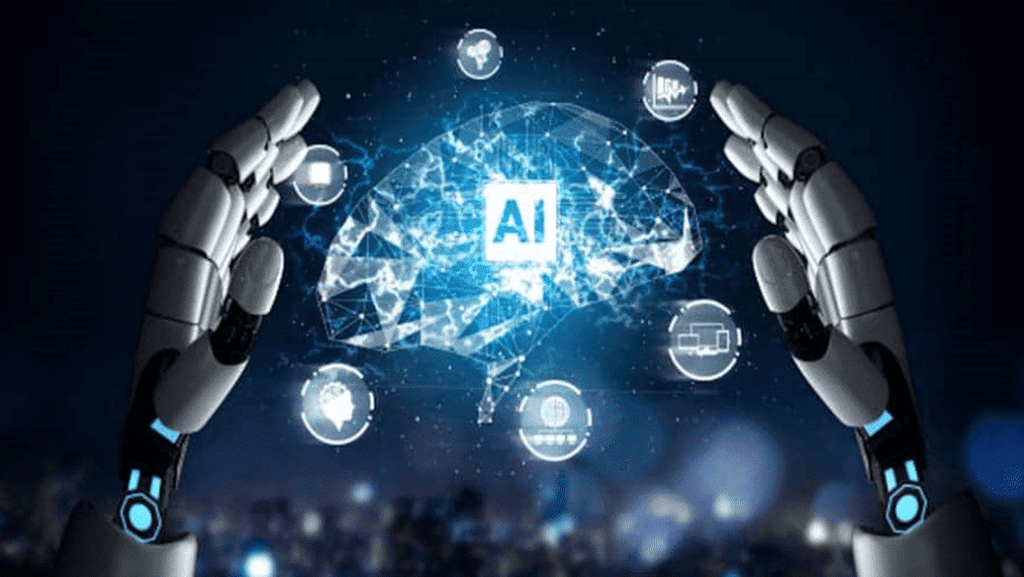 To Check The Authenticity Of Images
A reverse image search tool is a goldmine when it comes to locating the actual source of an image.
For instance, say you're creating a blog post on 'Top Tools for SEO.' You'll need images of a few SEO tools within the blog and you'll have to mention the source of the images to avoid copyright infringement. 
The search results obtained from a reverse image tool will help you locate the actual owner of that image. Now you know that the image is indeed authentic and you can give due credit to the original creator to avoid copyright claims.
To Verify A Person's Identity
With the increasing cyber crimes, it is necessary to be vigilant. This requires verifying the potential scammer's image. Using tools like Google Reverse Image Search, anyone can verify someone's identity.
Potential scammers can use someone else's image to hide their true identity on platforms like LinkedIn, Twitter, etc.
These tools can help you find the true identity of scammers and prevent online scams.
To Create Backlinks To Your Website
There could be some websites using your images without due credit. These search engines can help you locate such websites. You can then request a content credit by approaching these websites.
To Discover A Hi-Resolution (hi-res) Version Of An Image
If you want to use non-copyright images, include a high-res version of them. Many search sites can provide a higher-resolution version of the uploaded image. Once you have it, you can use it as you please- with or without giving credit.
7 Best Reverse Image Search Engines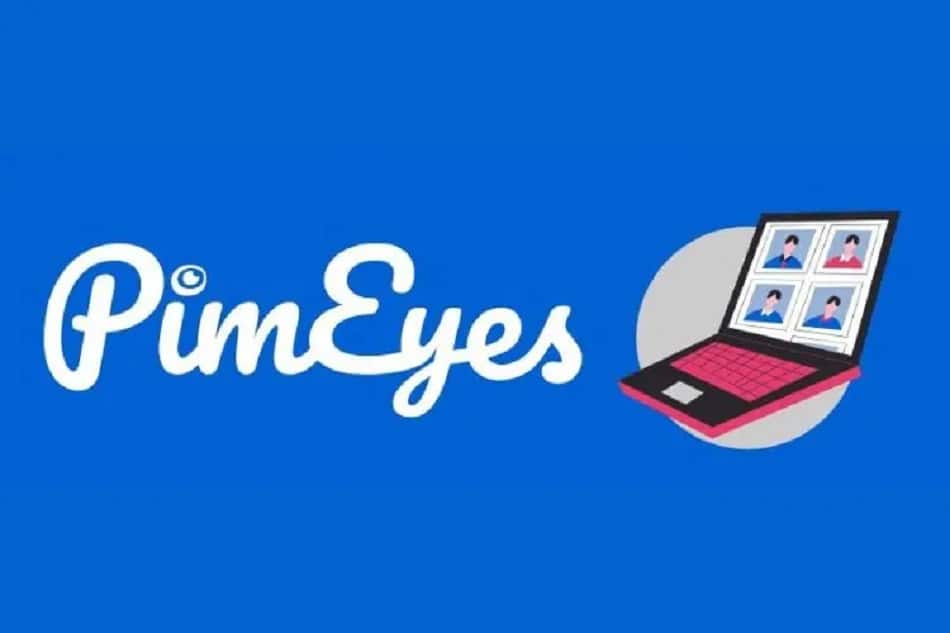 What Is PimEyes?
PimEyes is one of the latest reverse search engines that's basically facial recognition software powered by AI and with access to the internet.
Using PimEyes, users can search for a face within an image. PimEyes will then gather all the images of that face from all over the internet in a matter of seconds.
Read on to find out how it all happens.
How PimEyes Works?
Upload an image on PimEyes from your device or drag and drop it on the search bar.
You can capture the image (if you wish to), using the camera icon displayed on the home page.
You will finally get the results related to your uploaded image.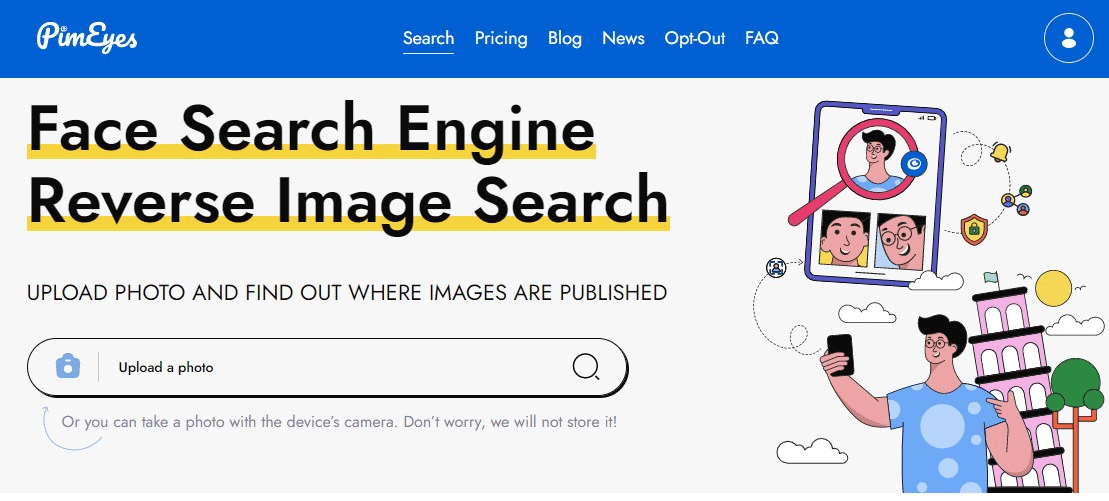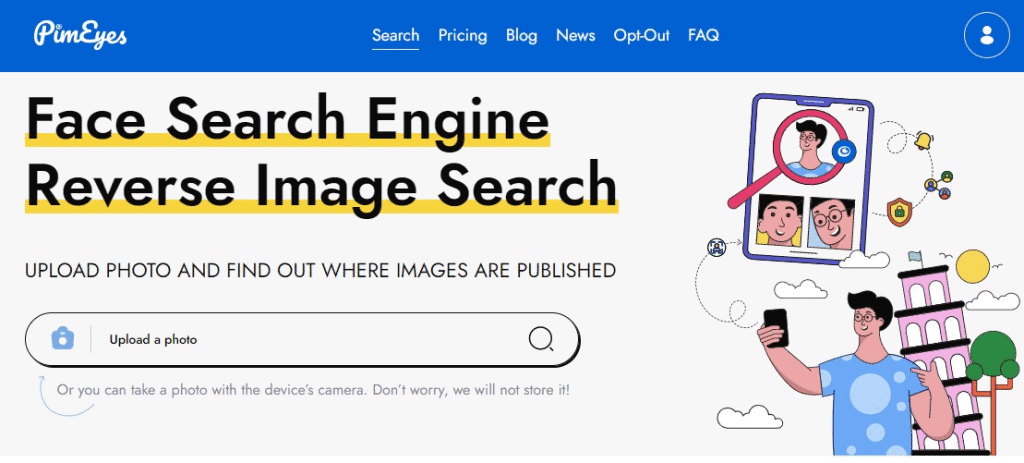 As shown in the image above, you can upload images in various ways using PimEyes.
PimEyes Review
Considering the images and the information that PimEyes can pull from the internet using a single image, there's no doubt that it is one of the strongest reverse image search engines out there right now.
Moreover, it all happens at a very quick pace and its output is over 80% accurate.
So, while dangerous, PimEyes is a great tool if used right.
PimEyes Pricing And Plans
If you take a subscription on a monthly basis, then the pricing and plans are as shown below.
Plan
What You Pay
What You Get
Open Plus
$29.99/month
1-month access.
Daily 25 searches
Max 3 PimEyes' Alerts
PROtect, PROtect Plus, & PROtect Pro
Starts at $79.99/month
1-month access.
Daily 25 searches
Max 15 PimEyes' Alerts
Management of current and future results.
Advanced
$299.99/month
1-month access.
Unlimited searches.
Max 500 PimEyes' Alerts
Deep Search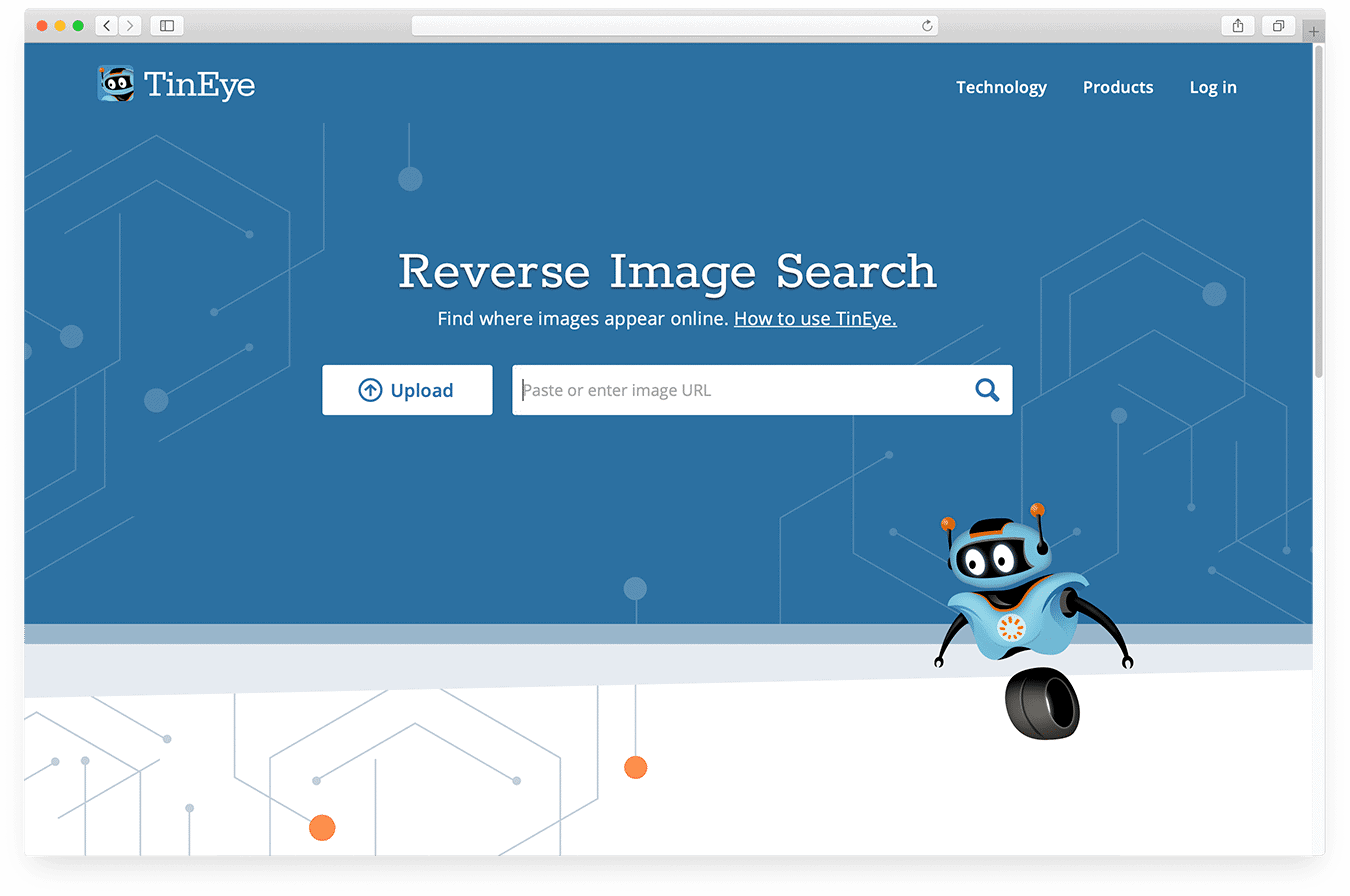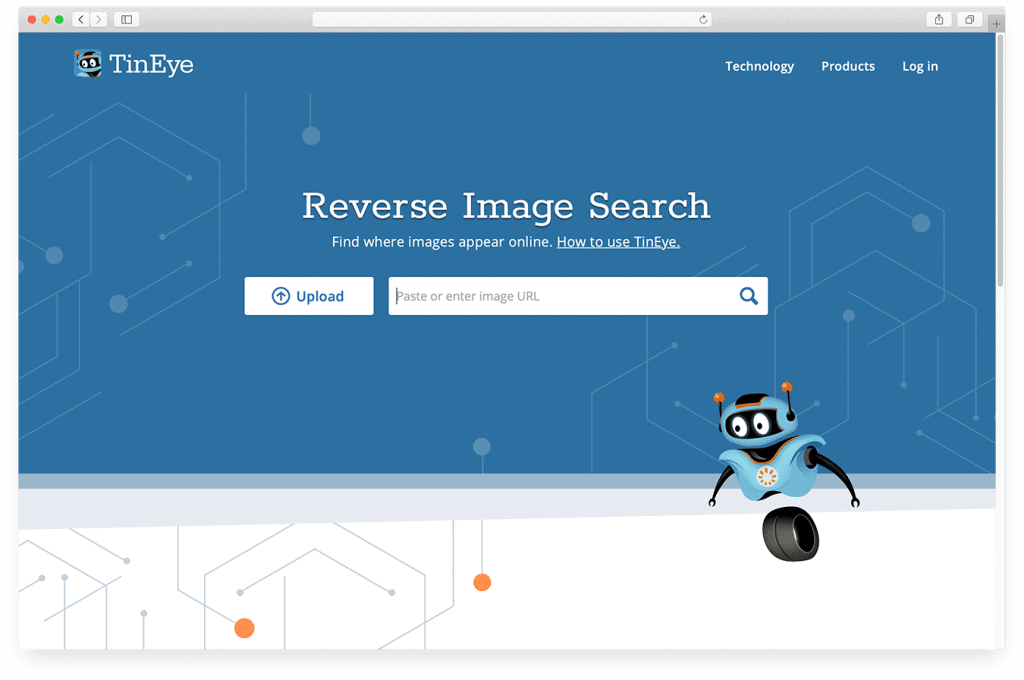 What Is TinEye?
This is one of the oldest and most popular tools but still performs the best reverse image searches. It provides various image recognition and computer vision APIs.
How TinEye Works?
Open TinEye on your web browser. 
You can paste the URL of your image or upload the image itself.
Finally, you will get the required results related to your uploaded image.
For example, if you upload an image of the former President of the U.S., Donald Trump, you will get the following result on TinEye.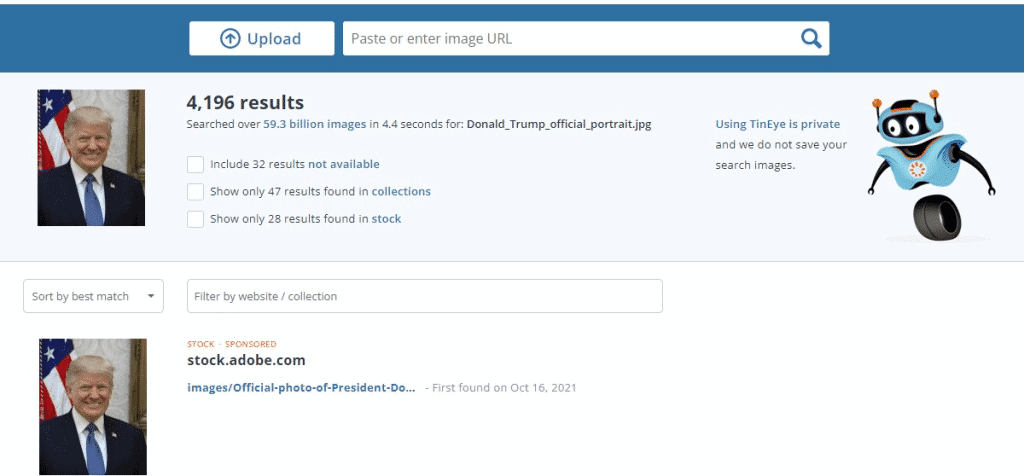 TinEye Review
If you will ask me to recommend one of the best reverse image search tools around, it would be TinEye.
Apart from a decent database and quick searches, TinEye excels at accuracy. When compared to other giants like Bing or Google image search, TinEye returns fewer false positives. That makes it an easy tool to recommend, but do keep an eye on your wallet because TinEye isn't cheap.
Tineye Pricing And Plans
| Plan | What You Pay | What You Get |
| --- | --- | --- |
| Starter | $200/month | 5,000 searches |
| Basic | $300/month | 10,000 searches |
| Corporate | $1000/month | 50,000 searches |
| Enterprise | Custom Prices | 1,000,000 searches |
3. Pinterest Visual Search Tool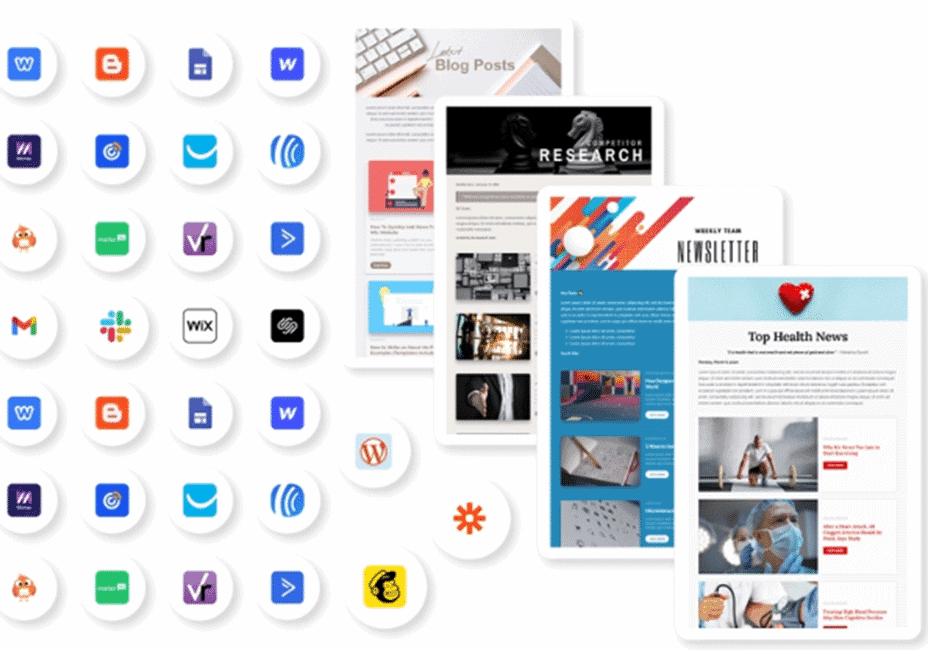 What Is the Pinterest Visual Search Tool?
Pinterest is widely used to store various image ideas in the form of pins. You can use the Pinterest Visual Search Tool for reverse image searches as well.
With its special tool, called Lens, you can perform a free reverse image search process. Pinterest will display similar images once you upload an image using Lens.
How Does Pinterest Visual Search Tool Works?
You can use its visual search tool. Access it on the Pinterest mobile app.
Here's how to use it –
Press on the camera icon present on the right side of your Pinterest search bar.
You can either select the image from your mobile's gallery or capture a photo using the camera icon.
Thereafter, you will get similar results, related to your image.
For example, if you upload images of a particular flower species, you will get similar images using the Pinterest visual search tool.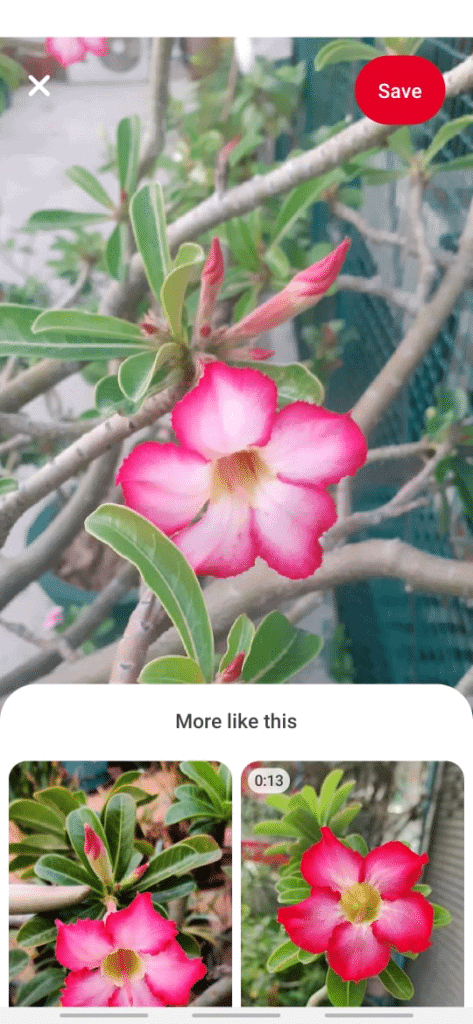 Pinterest Visual Search Tool Review
This tool can be used easily and provides accurate results. You can discover similar ideas related to an image, using this tool.
Pinterest Visual Search Tool Pricing
This tool is free to use for personal or business reasons.
No matter your device, use case, or daily/monthly/annual searches, you can use Pinterest's reverse search tool for free.
4. Bing Visual Search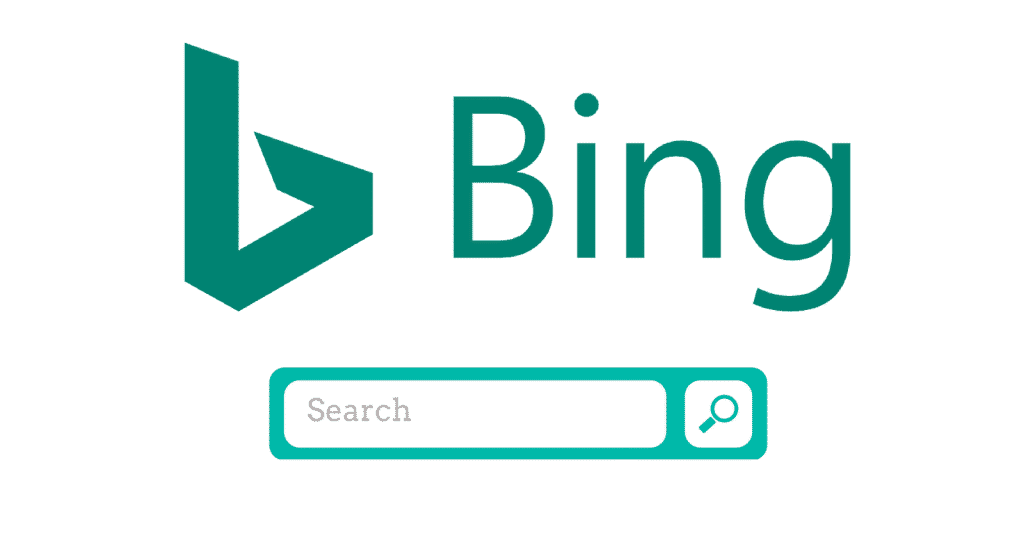 What Is Bing Visual Search?
If you are fond of online shopping, reverse image search engines can play a vital role in recommendations. The Bing Image Search tool is perfect for this and more.
You can get recommendations based on the image that you upload on it. Thus, you can shop for similar products. I found this reverse search tool is easier to use than Google.
How Does It Work?
This might just be the easiest-to-use reverse image search engine. Here's how it works.
Open Bing on your desktop or mobile.
Click on the 'search using image' option, present on the search bar. 
As visible in the image below, you can upload the image, paste its URL or try a visual search using sample images.
Finally, the tool will display all the search results related to a particular image.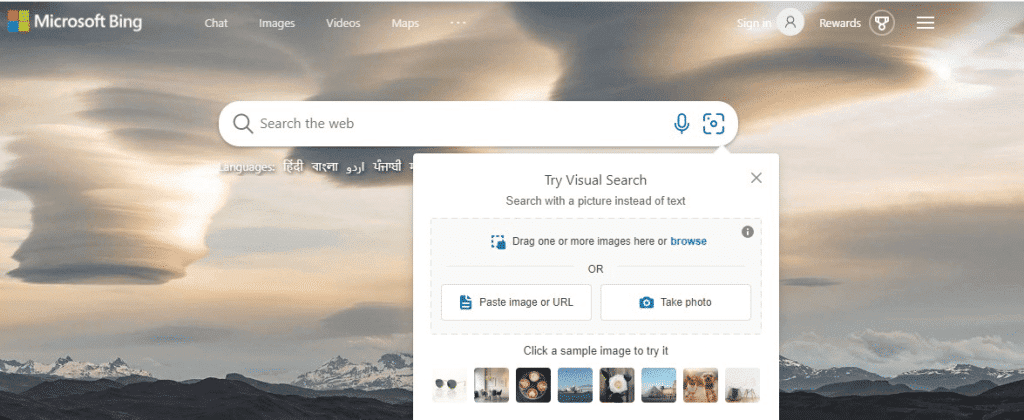 Review
This is the most recommended reverse search tool if you wish to shop online. You can easily and accurately discover the products related to an uploaded image on the tool.
Pricing
All search services for free. You can use it on Chrome, Edge, Bing app, or Samsung's Bixby.
5. Yandex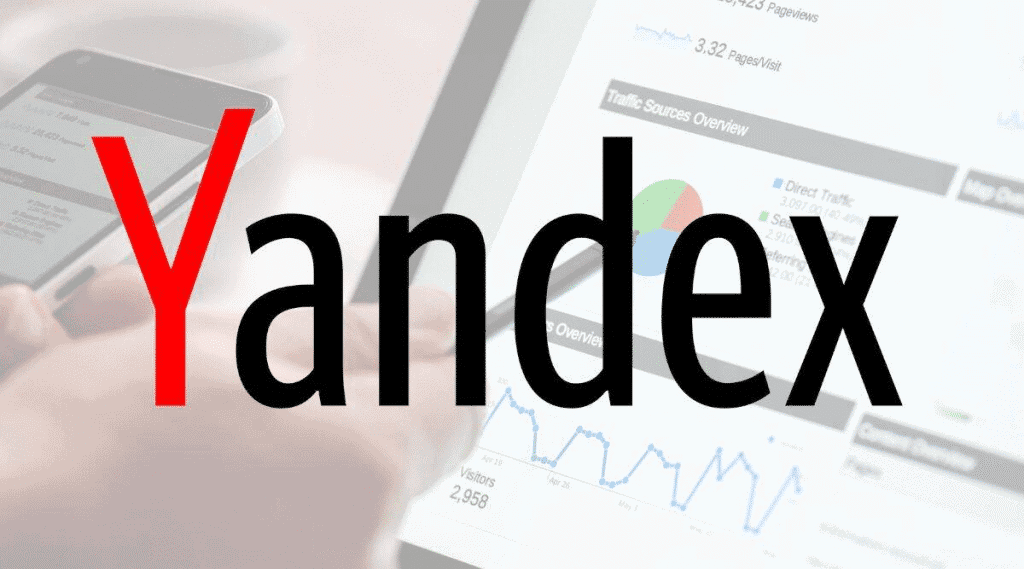 What Is Yandex?
It is a full-stack search engine to search for Images, Videos, and more. You can search for images using text or upload images to perform reverse image searches.
How Does It Work?
This search tool is widely used in Russia, but you can access it globally. Here's how to use it –
Open Yandex on your desktop or mobile browser.
Click on the visual search option that will appear on your webpage similar to the below image.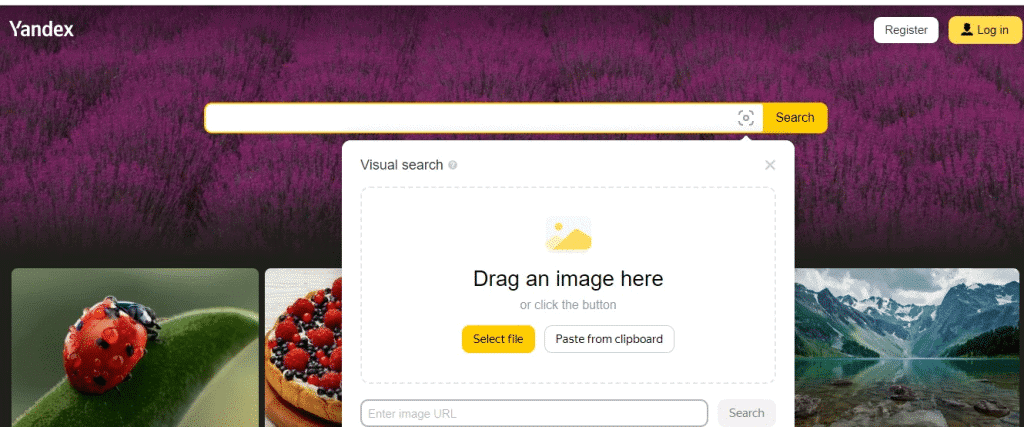 Thereafter, you can select the file from your desktop or mobile gallery. You can also paste the URL of the required image.
You will get the results which will include something about the uploaded image, websites using similar images, image sizes, etc.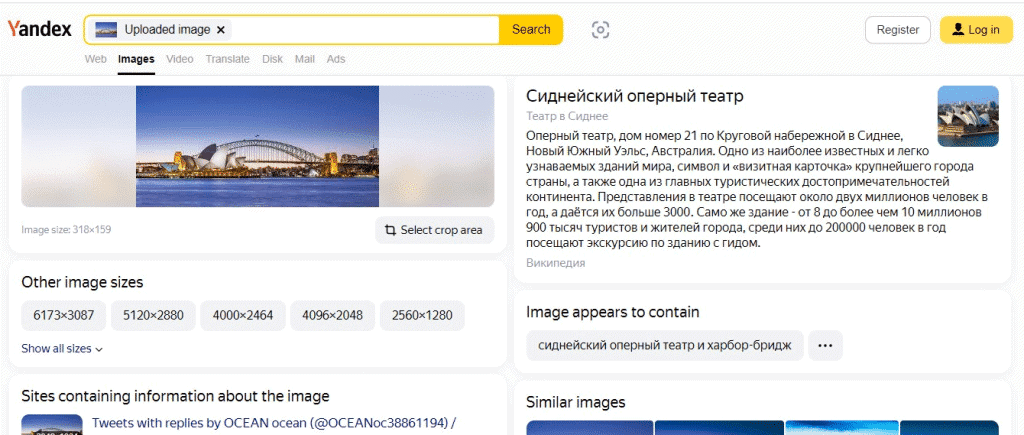 For example, in the above image, you can view Yandex's search results related to Sydney's Opera House.
The content on the right side is by default in the Russian language, which can be translated into English. It describes a brief about the Sydney Opera House.
You can also find the sites containing information related to Sydney's Opera House and similar images.
Review
Yandex is one of the most popular search engines in Russia. But, in the past few years, this search engine has gained global popularity due to its speed, relevance, and accuracy in image searching.
Whether you're searching for original images or want variations of an image you already have, Yandex is the tool to try.
Pricing
Free to use!
6. Google Reverse Image Search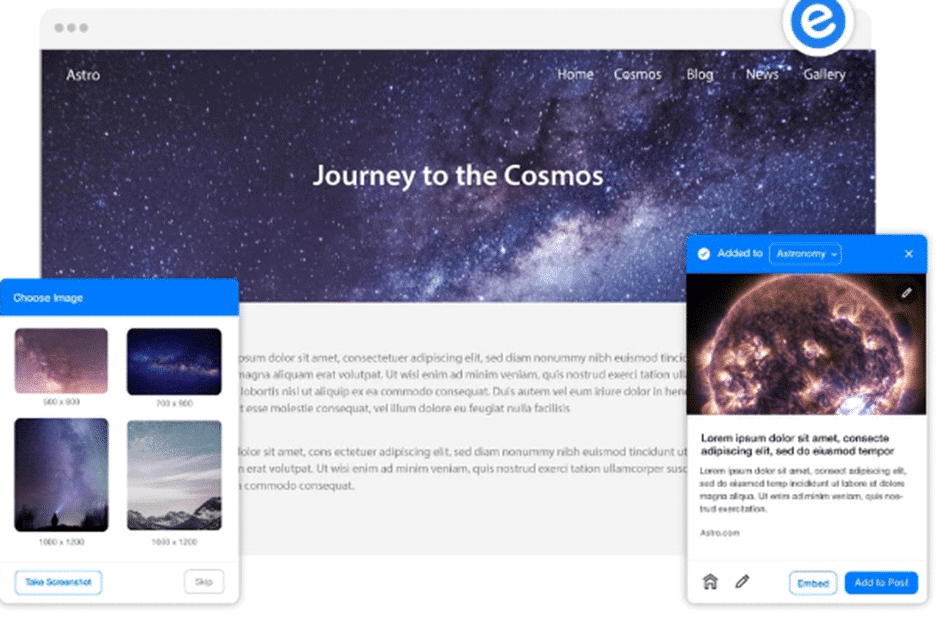 What Is Google Reverse Image Search?
Undoubtedly, Google is every internet user's favorite companion for image searches. Besides Google Images, you can also use its reverse image search tool.
Google Lens offers this feature, which is both a desktop and mobile-friendly tool. Read on to learn more about Google's reverse image search.
How Does It Work?
Google Lens feature can do a reverse image search. You can use Google Lens both on your mobile and desktop. The steps involved are –
Open Google Images.
You will thereafter notice the 'search by image' option on the search bar. 
After clicking on that, you can upload an image or paste the image's URL.
In the results obtained, you can find the original source of the uploaded image. You will also notice the visual matches related to your uploaded image.
For example, in the Google reverse search of an animated character, results shown in the image below are obtained.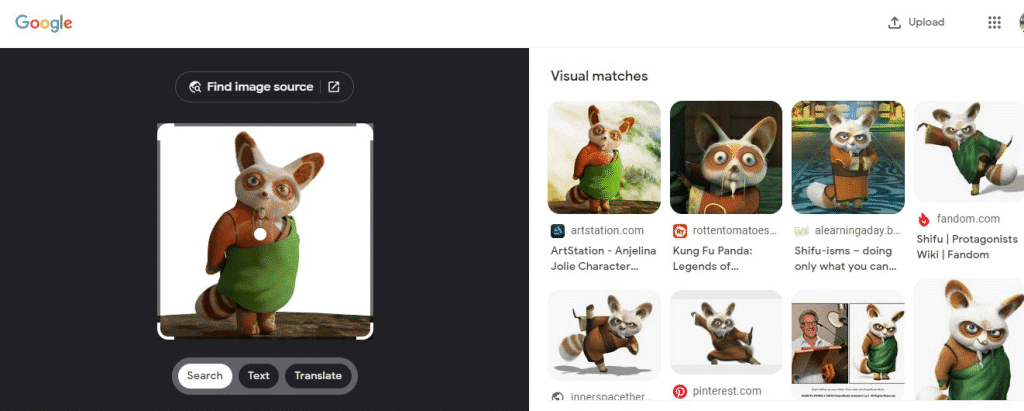 Review
Google Reverse Image Search can prevent your images from being misused. You can rely on its results and speed.
Even if you fail to find a perfect match to your uploaded image, this tool provides you with similar-looking results.
Pricing
This reverse search tool is free to use both on your desktop and mobile.
There may be a limit related to the number of reverse searches per day. Yet, there is no verified source to claim the same.
7. Image Operations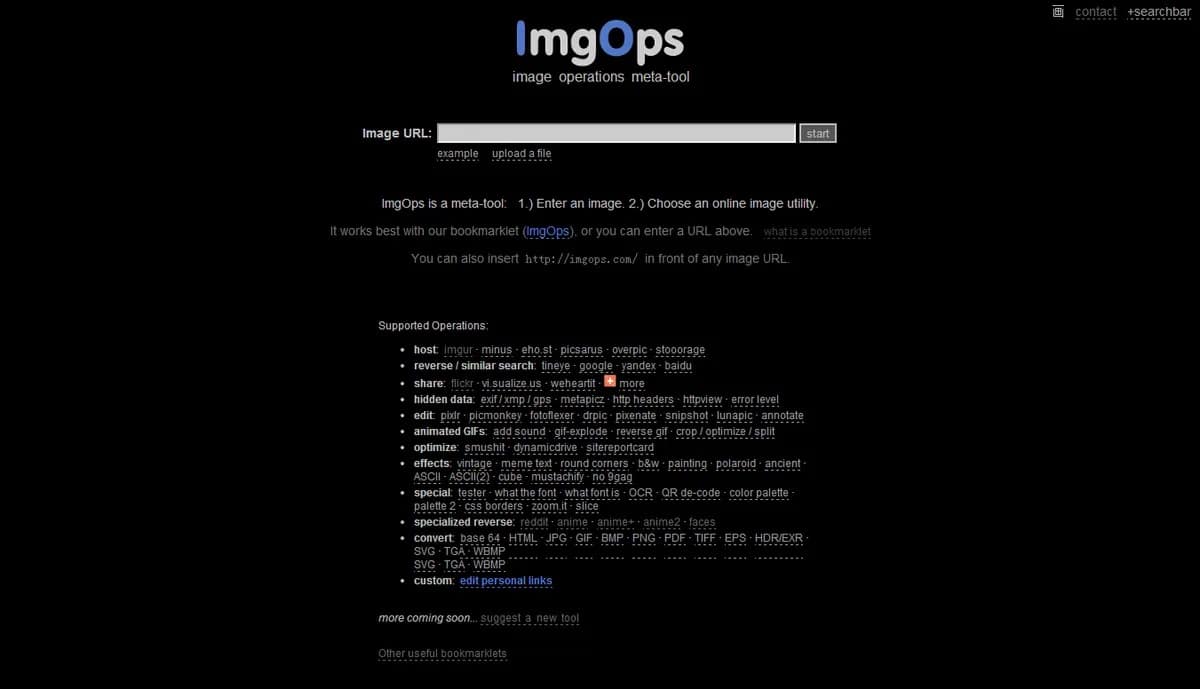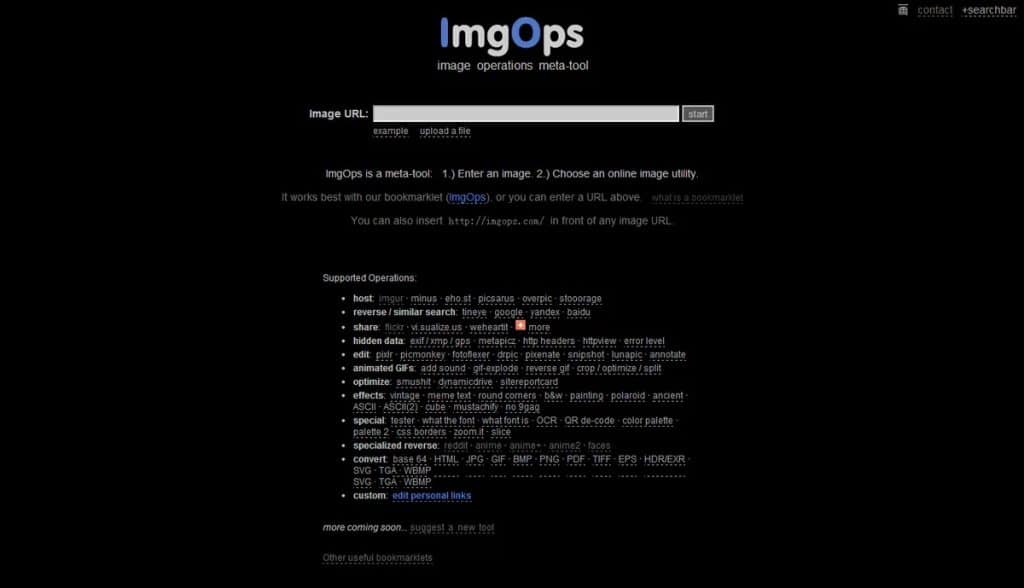 What Is Image Operations?
Image Operations or ImgOps is one of the best around for its multi-purpose usage. You can use this tool for on-the-go image editing as well.
How Image Operations Works?
This is a multi-purpose image search tool. It displays the popular reverse search engines, from which you can perform reverse image searches. Further, you get a detailed list for image editing too. Here's how to use it:
Open imgops. You will get the display screen as shown in the image below.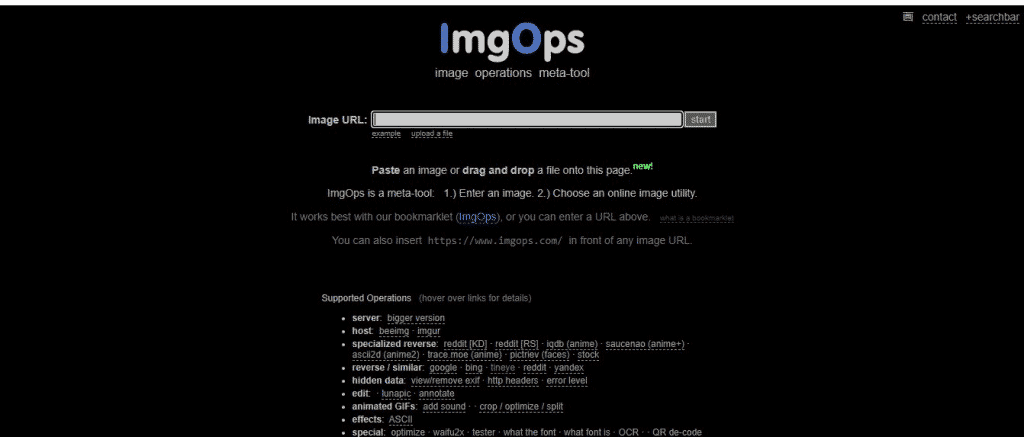 Within the Image URL, you can upload your image file. After you click on upload a file, the display screen will be as shown below.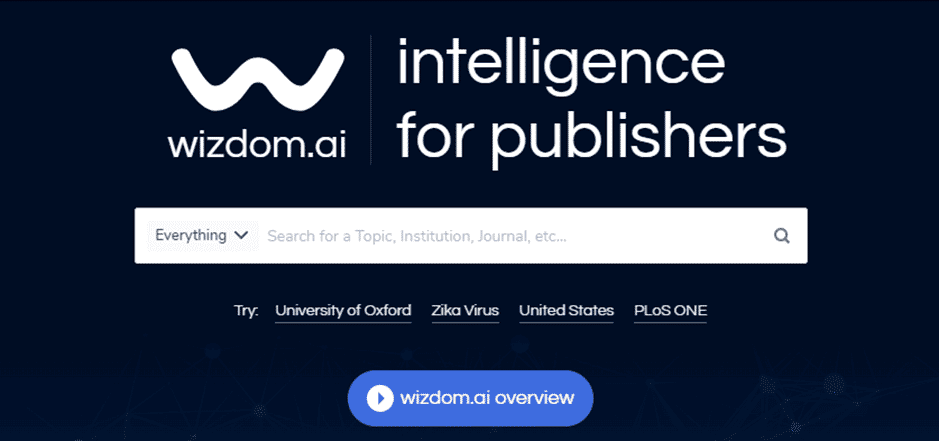 You can choose a file from your device or drag and drop a file.
Finally, you will get all the properties of your chosen image as the results. You can also perform a reverse search using tools like Bing, Yandex, etc. as shown beside your image.
For example, the results obtained after using ImgOp on an animated character are shown below.

Image Operations Review
Beyond just reverse image searches, Image Operations allows you to convert your original image format into different image formats. You can get in-depth details about your image, like the date and time of creation, camera information, etc.
You can also compress your image size using ImgOps.
Image Operations Pricing
ImgOps, as a tool in itself, is free to access.
Image Operations (ImgOps) suggests various reverse image tools on its result page. The pricing for a reverse search option thus depends on the tool you use from the suggestions.
How To Do Successful Reverse Image Searches?
Resize Or Crop Your Image
There can be instances where your reverse image search tool works best on small-size images. That's why I suggest you resize or crop your images before using them for a reverse search.
Make Use of Different Reverse Search Engines
The database of one search engine can differ from the other. For example, you might find a higher-resolution image while using Bing and a lower-resolution one using TinEye.
So, it's best to use different reverse search tools to get accurate results.
Refinement of Search Terms Or Keywords
There is no harm in being as specific as possible when it comes to search terms. This helps in narrowing down our results and finding the correct information.
Cross-check Search Results
Check the search results properly.
Cross-check the search results with uploaded images to check whether the result is similar or not.
Utilize Metadata
Often images include metadata- creation time and date, camera model, location, and more. This can help narrow down search results and obtain accurate information.
Make Use of Different File Types
You might not get the desired results if you stick to a specific image format. But, modify your search parameters by using a different format (go from .jpg to .png) of the same image, and you might find what you're looking for.
What Is The Best Reverse Image Search In 2023?
With many options available, finding the best reverse image search engine in 2023 can be confusing.
You have 7 tools now and these have their pros and cons.
But PimEyes offers various useful features along with its deep search. It's value for money and does reverse image searches better than the rest.
For me, Pimeyes is the best reverse image search engine to use in 2023.
Nevertheless, all the reverse search tools are useful for different use cases, and your preference will decide the best tool for you.