AI is here to help, not take over.
Ever since OpenAI's GPT-3 went mainstream, the internet has been going crazy with assumptions about what jobs AI would replace. The release of GPT-4 only fueled those wild takes.
While we can't undermine the insane capabilities of Generative AI, we have to remember that these tools are here to help upscale our abilities, not replace us.
One type of Generative AI tool that the industry has widely accepted is AI art generators. Instead of fearing for their jobs, creatives have swarmed these AI tools for artists and are generating their best art yet.
With new tools and advanced AI models coming out every day, it's hard to keep track, but these are the 5 best AI tools for artists who want to generate works of art with nothing but text.
| | |
| --- | --- |
| Tool Name | Best For |
| DALL-E 2 | Ultra-Realistic Image Generation using natural languageTry DALL-E 2 |
| Dream | AI Art Generation on Android and iOS devicesTry Dream |
| Craiyon | Completely free AI Image GenerationTry Craiyon |
| Midjourney | Highly-Detailed AI Art & Image Generation from textTry Midjourney |
| AI Time Machine | Generating your AI Avatars as historical figuresTry AI Time Machine |
5 Best AI Tools For Artists To Use in 2023
1. DALL-E 2 by OpenAI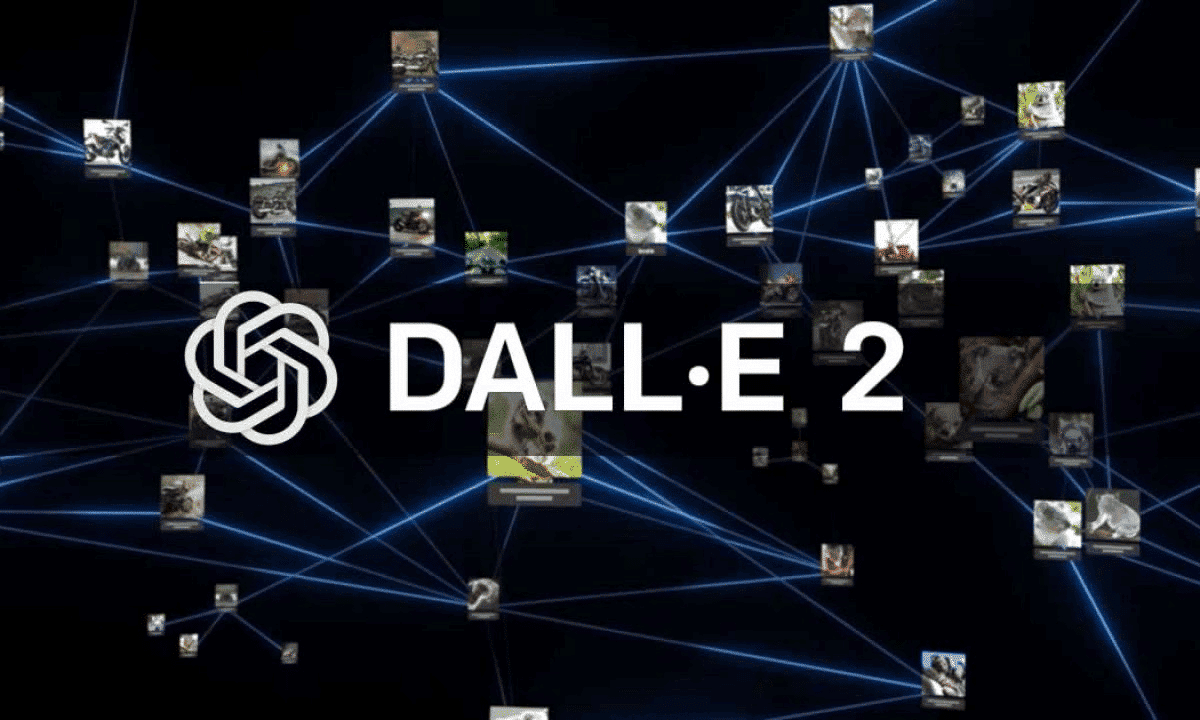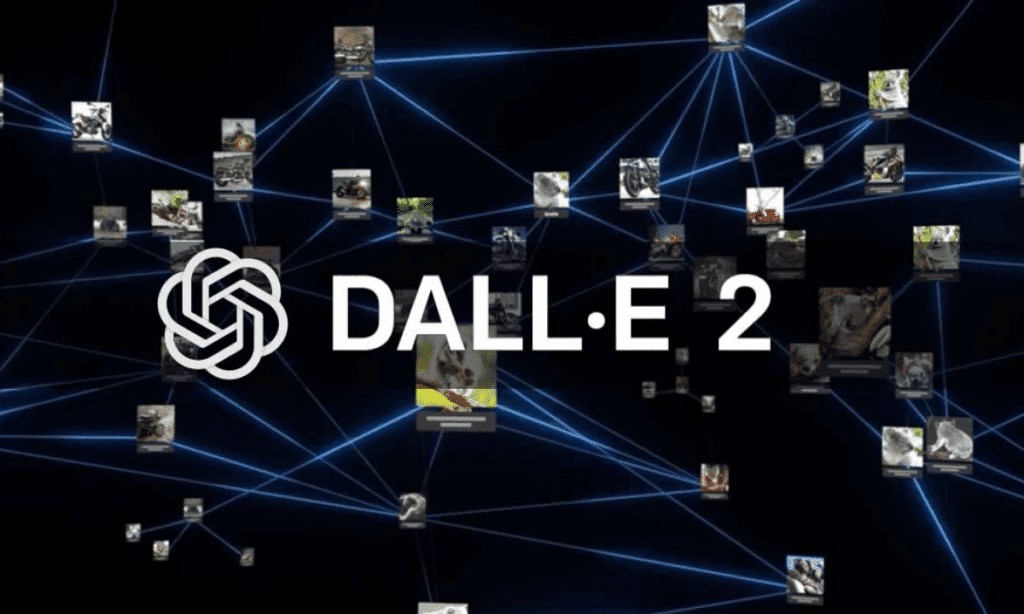 DALL-E 2 Key Features
Generate Images and create 4 further Variations.
Outpainting lets you expand existing images.
Inpainting lets you edit images using text.
Multiple Art Styles and Genres, including Minimalism and Realism.
DALL-E 2 is the new and upgraded version of OpenAI's original AI Image Generator- DALL-E and is currently one of the best AI-generated art programs.
Despite being the costliest, DALL-E 2 is one of the most popular AI Generators right now, all thanks to its powerful combo of image-generating and editing capabilities.
Even though DALL-E 2 only has 3.5B parameters, which is 8.5B less than its predecessor, it still creates in 4x higher resolution.
The fact that it's still an Open-Access Beta makes DALL-E 2 all the more impressive.
DALL-E 2 Pros & Cons
| | |
| --- | --- |
| Pros | Cons |
| Free users can also generate 15 images per month without any cost. | Pricey. |
| Completely web-based. Works on all Mobile and PC browsers. | It can't generate real people's faces. |
| Easy to create and edit art using text prompts. | Fewer parameters limit DALL-E 2's prompt understanding. |
| Creator gets all the commercial rights for the art generated. | |
How To Use DALL-E 2?
DALL-E 2 is one of the easiest-to-use AI Art Generators. Here's how you can get started in less than 5 minutes.
Open the DALL-E 2 product page.
Click on Try DALL-E.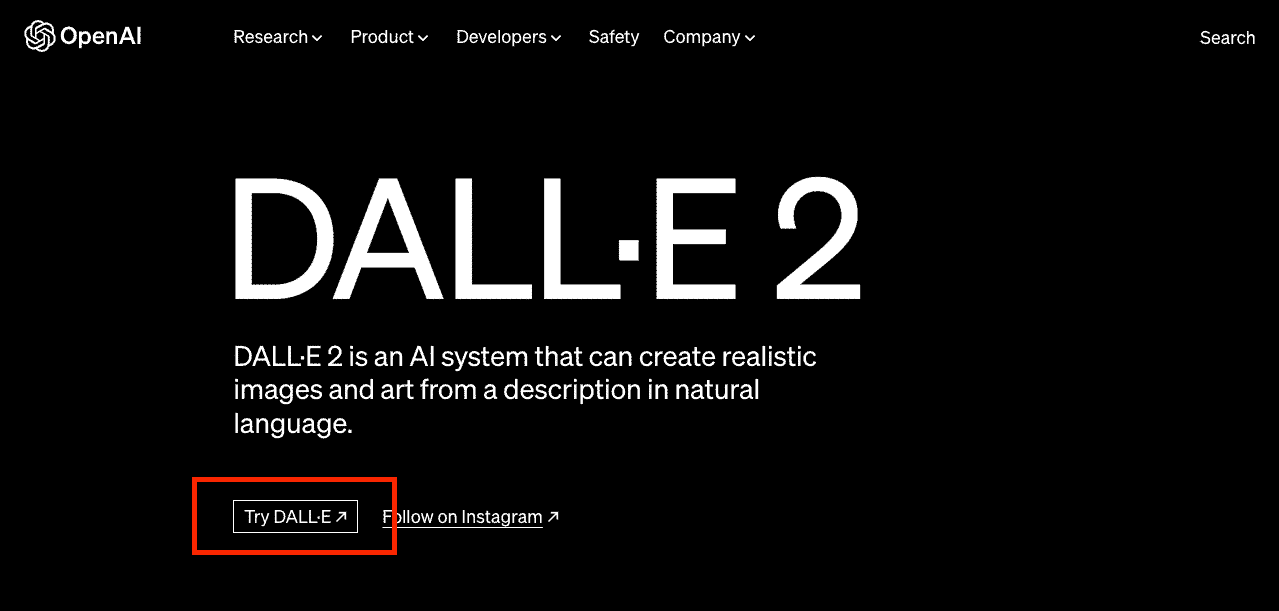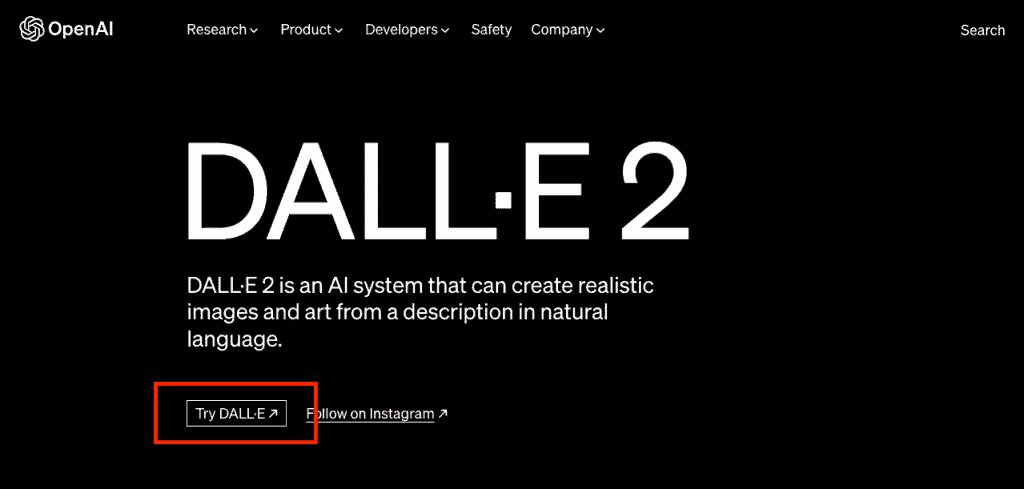 Signup using your existing OpenAI account. You can also log in with your Google or Microsoft account.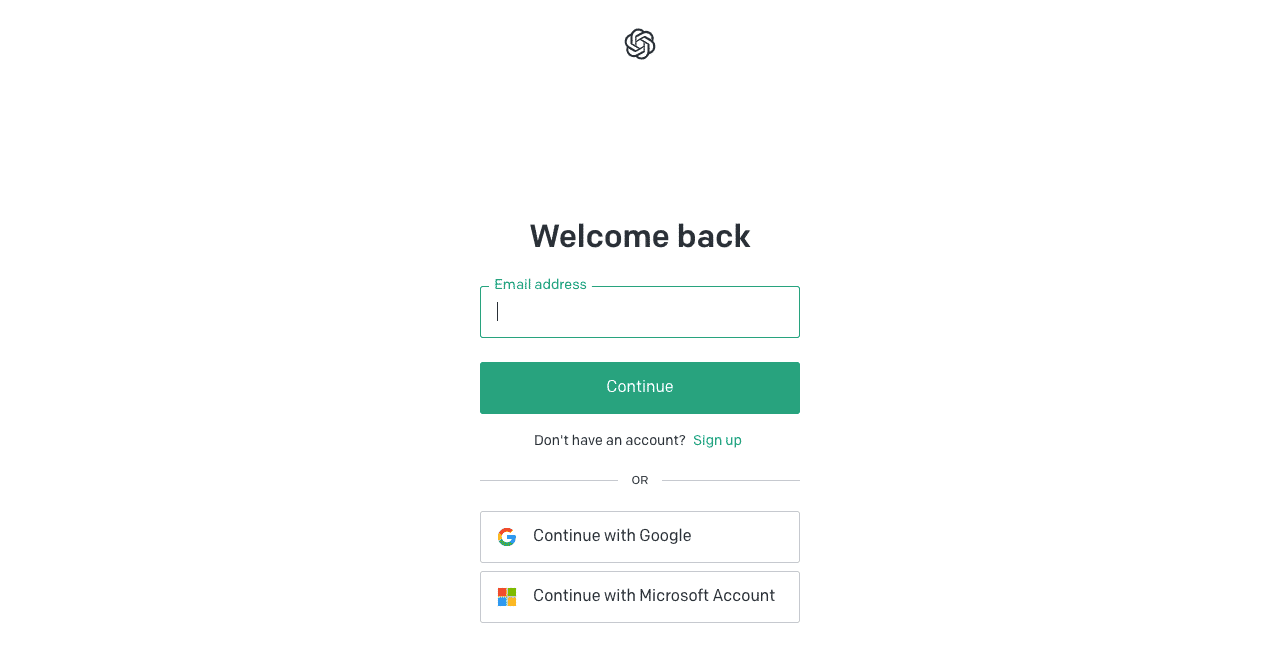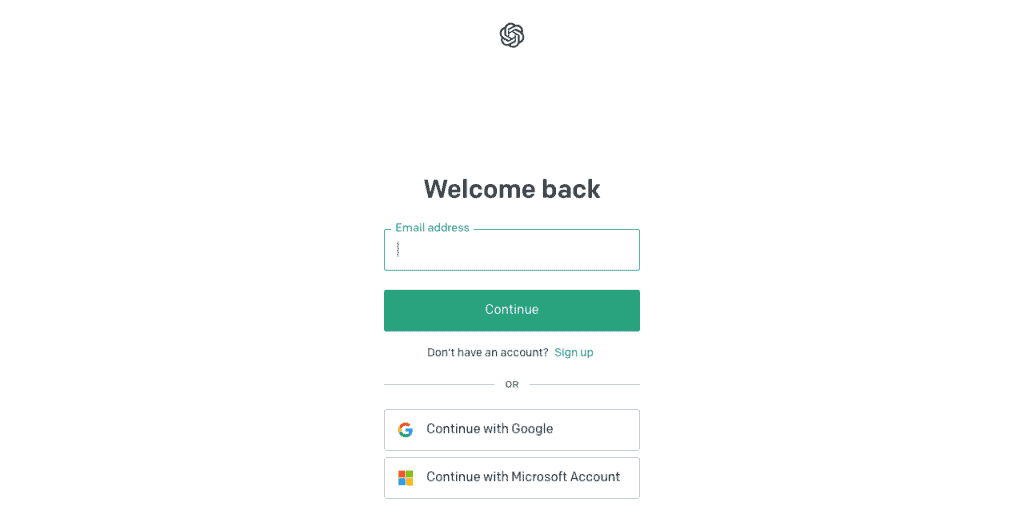 In a few seconds, you'll be redirected to DALL-E's simple homepage.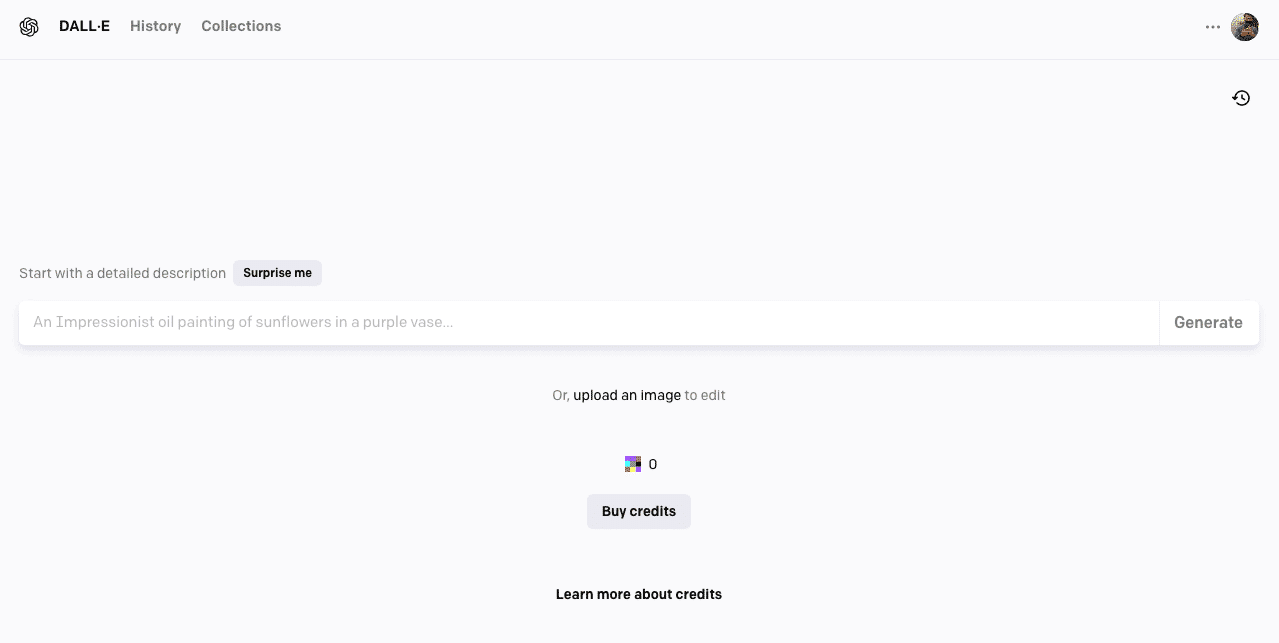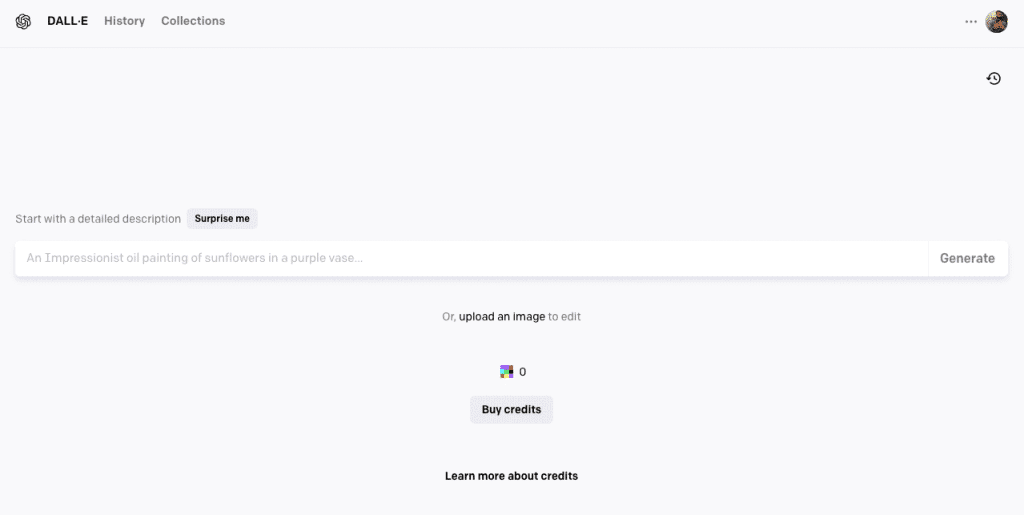 Put in a prompt, hit Generate, and DALL-E will create 4 images for you to choose from.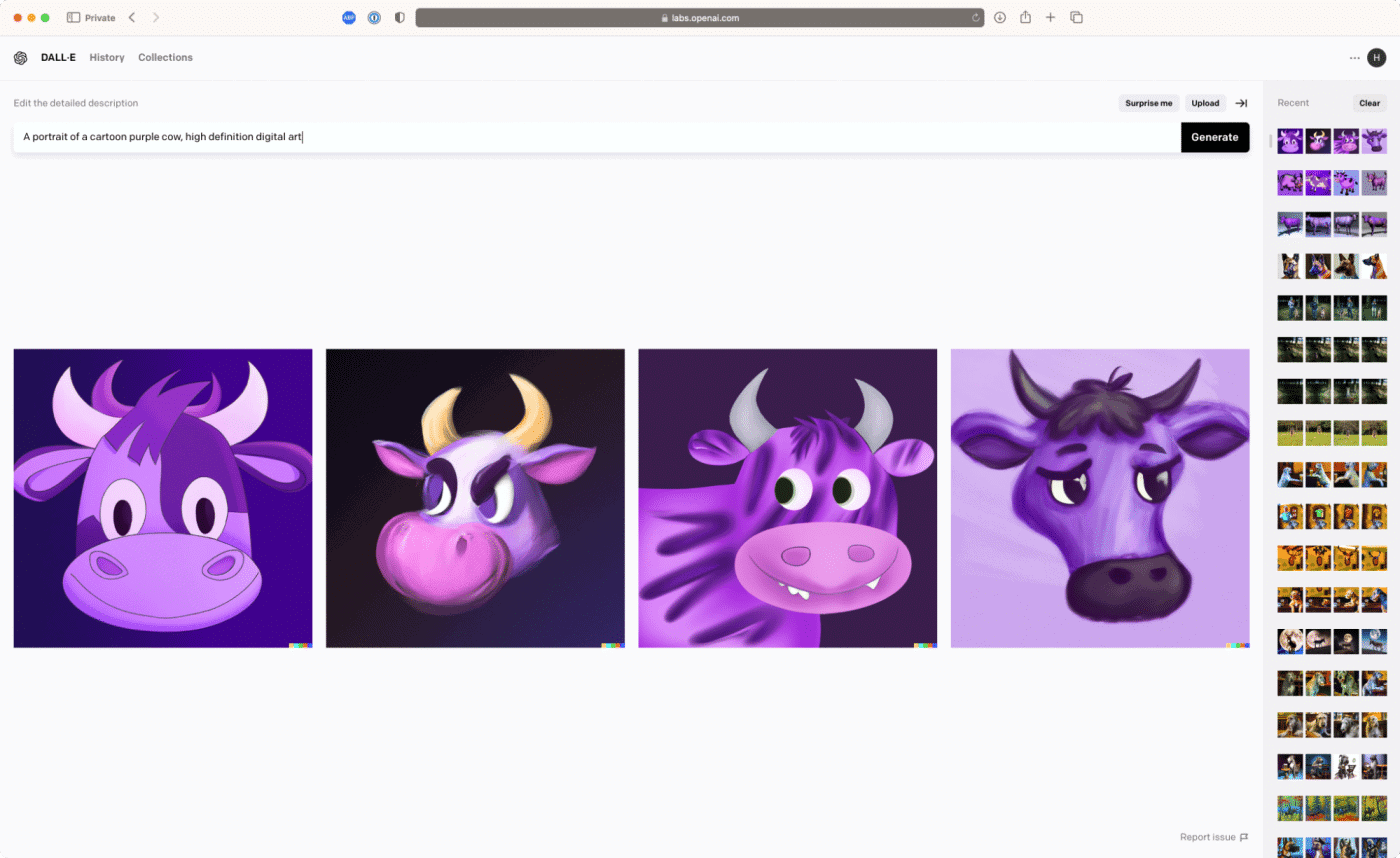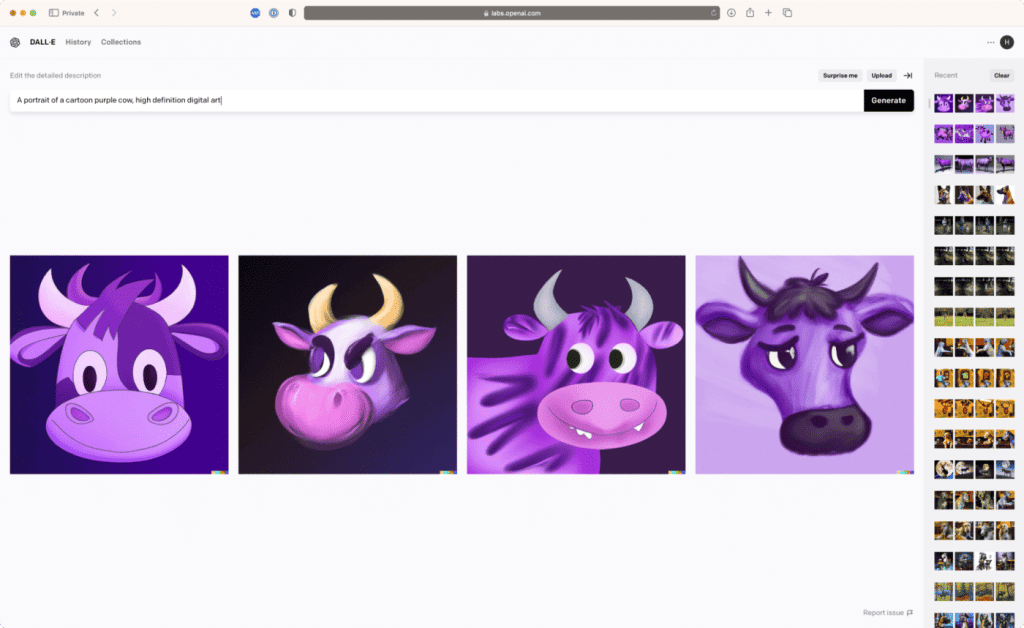 You can further ask for 4 more variations of 1 selected image.
The tool keeps track of your images in History and you can create your own Collection as well.
DALL-E 2 Plans & Pricing
DALL-E 2 has a one-of-its-kind Credit system.
Upon signup, users get 50 Credits. 1 Credit + 1 AI Prompt Generation. DALL-E 2 also provides 15 Credits every month to every user for free.
These Free Credits will expire after a month, and users will get new Free Credits. That means if you don't use your 15 monthly Free Credits by the month's end, they won't get accumulated in your account.
After that, it's $15 for 115 Credits.
Users can buy up to 11,500 Credits at once, which will cost $1,500. Paid Credits will expire after 12 months.
2. WOMBO Dream – AI Art Generator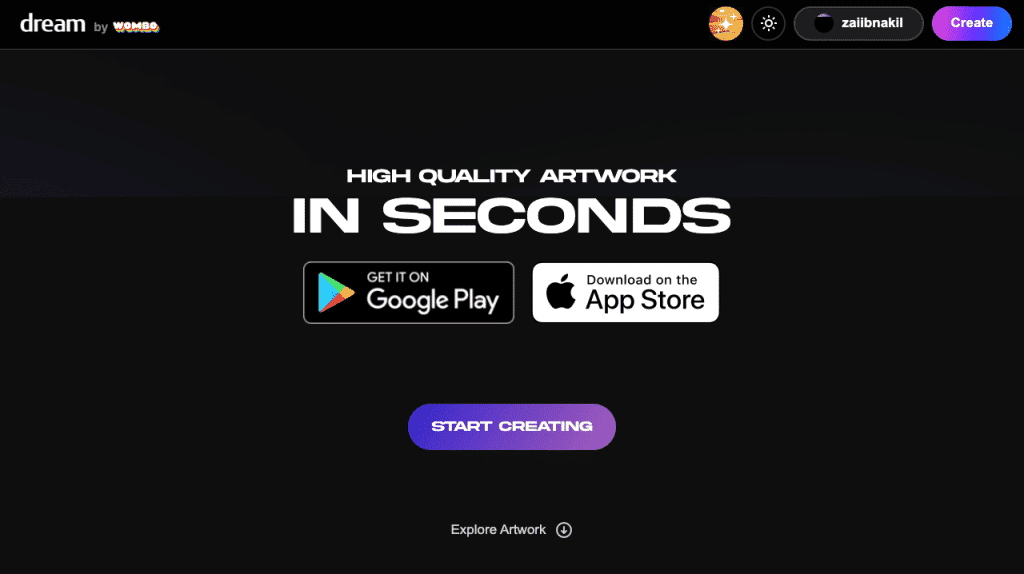 Dream Key Features
75+ different Art Styles to create in.
Text-to-Image and Image-to-Image AI Art Generator.
Remix NFTs using Image-to-Image Art Generation.
Built-in Image Editor.
Multiple Aspect Ratios to create in preferred sizes.
Not to be confused with Deep Dream Generator, Dream by WOMBO is one of the best AI art tools for mobile devices. With over 10M downloads, Dream AI Art Generator tool has a 4.3/5 rating on the Google Play Store. On the App Store, it has a 4.8 rating with over 136k ratings.
An interesting thing about Dream is that it started as an AI-powered NFT Art creator. Users would upload images, and Dream would turn them into digital art.
While it still has an NFT creator, it's no longer the main feature.
WOMBO's Dream is now fully focused on creating AI art from text prompts or images, and it's getting better at it.
Dream Pros & Cons
| | |
| --- | --- |
| Pros | Cons |
| Create and edit images on the go using text. | Sometimes, the app crashes for no reason. |
| Discover Feed to find inspiration for your art. | Ad-riddled Free version. |
| Works on iOS, Android, and PC (with Discord). | |
How To Use Dream?
WOMBO Dream works on iOS and Android devices as well as PCs using the web app. Here's how to set it up.
Download the app from Play Store or App Store.
Create an account. Dream also allows you to create art without registration.
Write a prompt. You can also use the in-app templates.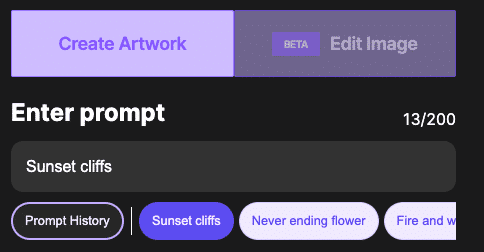 Select the Art Style.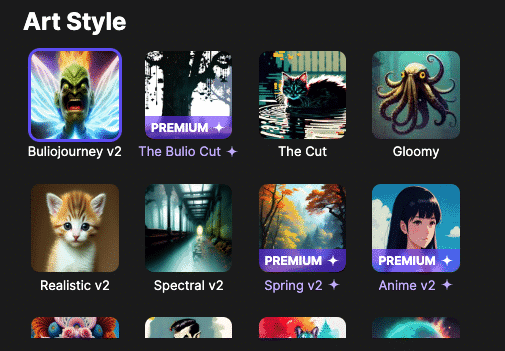 Hit Create!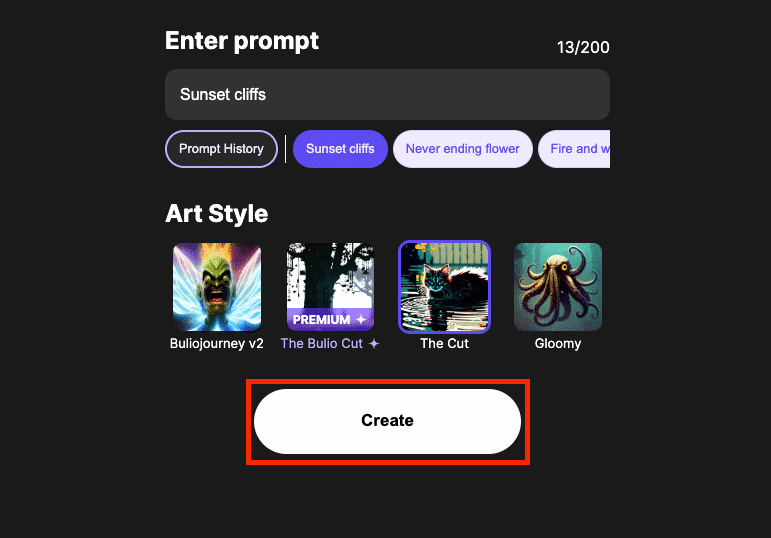 If you're on a free plan, Dream will only generate 1 image. But if you're on Premium, you'll get 4 images to choose from.
Dream Plans & Pricing
Plan
What You Pay
What You Get
Free
$0
Limited Art Styles.
1 art/image variation per prompt.
Monthly
$9.99/month
Unlimited Art Styles to try.
4 art/image variations per prompt.Faster creations.
Save as Video option.
Annual
$89.99/year
3-day Free Trial.Everything in the Monthly plan.
Lifetime
$169.99 (one-time payment)
Everything in the Monthly plan.
3. Craiyon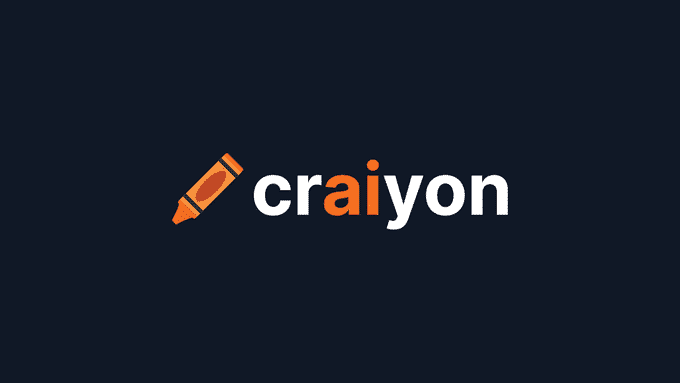 Craiyon Key Features
Powered by DALL-E Mini.
100% free AI Art Generator.
Generates 9 Images within 1 minute.
Print-on-Demand Services to make t-shirts of your AI Art.
Android App for mobile AI Text-to-Image Generation.
Craiyon is one of the best free AI tools for artists with features of a freemium AI Art Generator.
Using the Forever Free plan, users can generate unlimited AI images from text prompts. For a single prompt, Crayon will generate 9 images. Each image has a 1024×1024 resolution.
You can also create t-shirts out of your generated art, and you'll get full commercial rights to it if you're a paying member.
But don't think of it as a DALL-E 2 or any other premium AI Art Generator alternative.
Although powered by DALL-E's Engine, Craiyon is an inferior AI tool. It can't generate high-quality images regardless of how good a prompt you put in.
Craiyon Pros & Cons
| | |
| --- | --- |
| Pros | Cons |
| Completely free to use, with paid plans available. | The free version is filled with ads. |
| Simple and easy-to-navigate UI. | Creates deformed faces. |
| No signup is required. | |
How To Use Craiyon?
Open Craiyon in your browser.
Signup or login using your Google Account.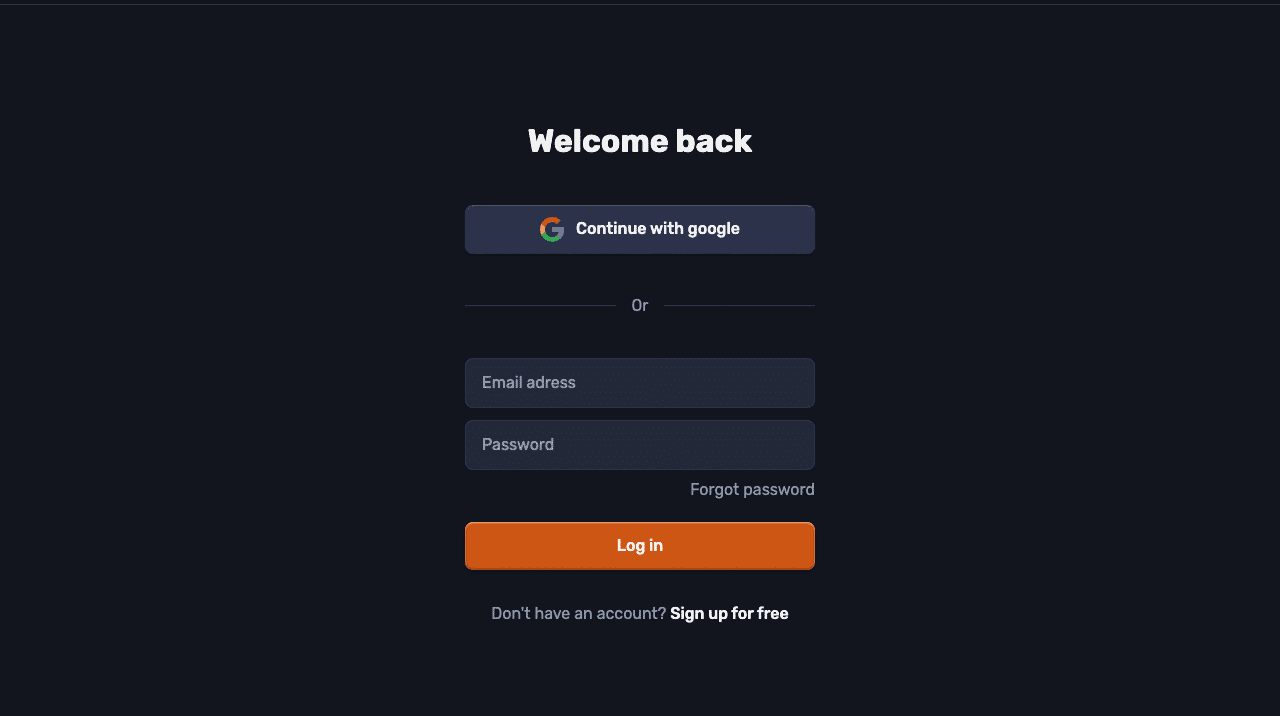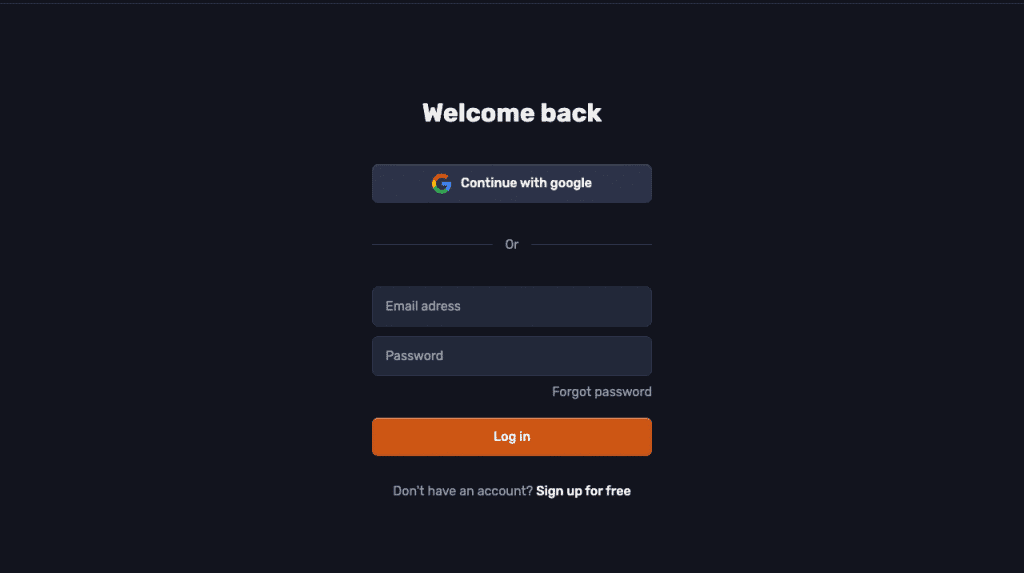 Put your prompt in the "What do you want to generate?" dialogue box and click Draw.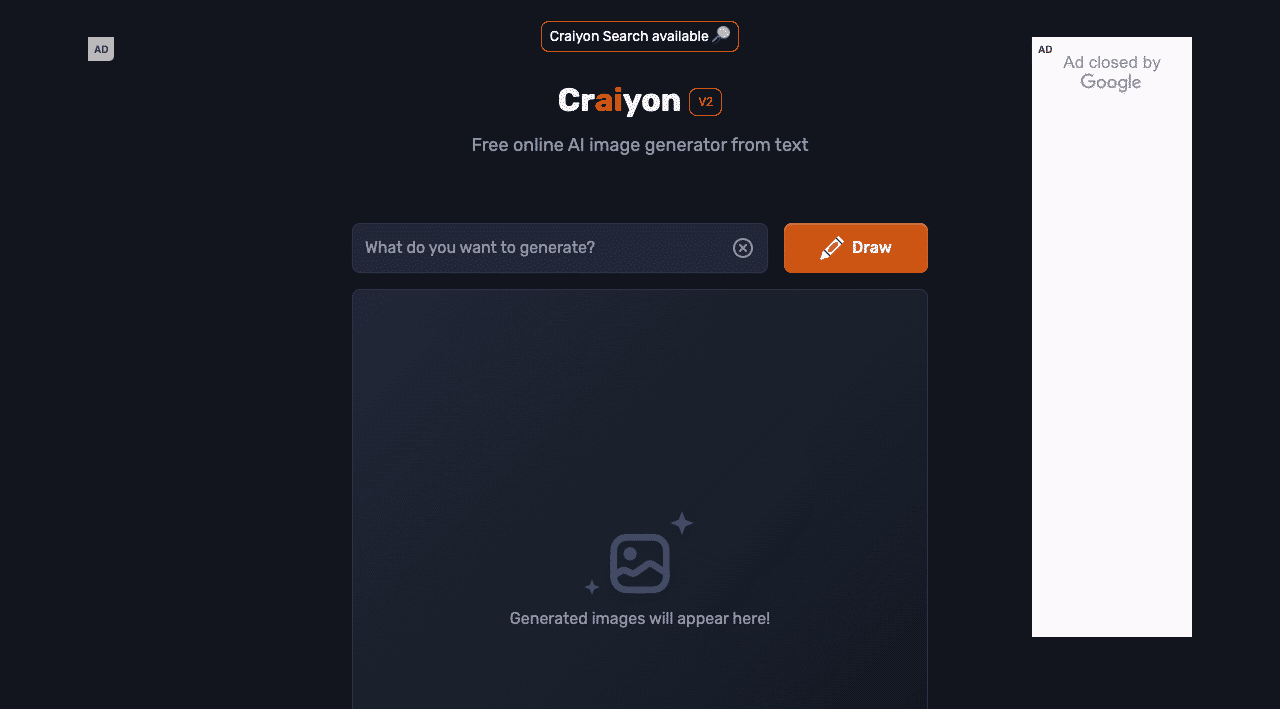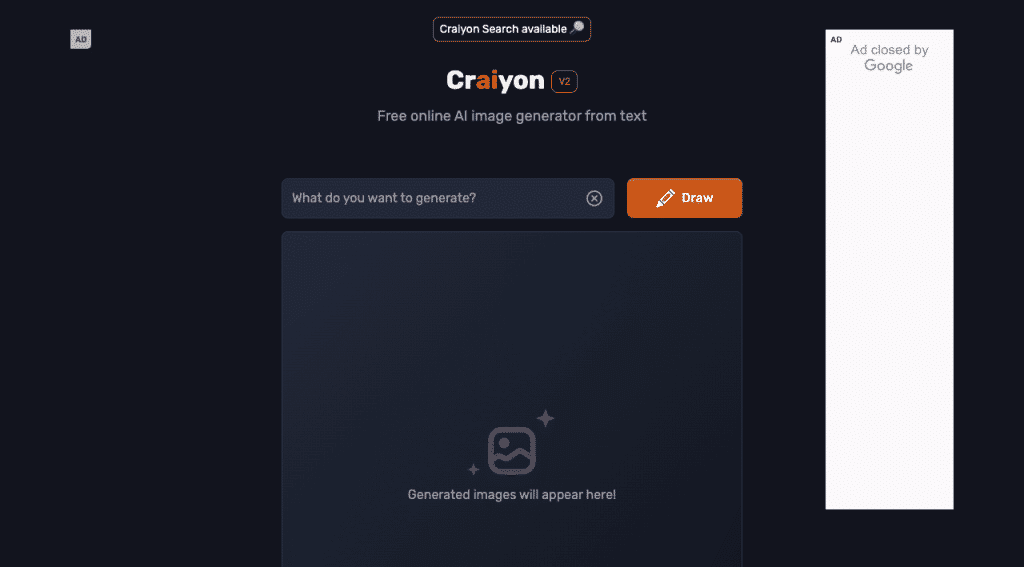 Craiyon will create images in under 2 minutes.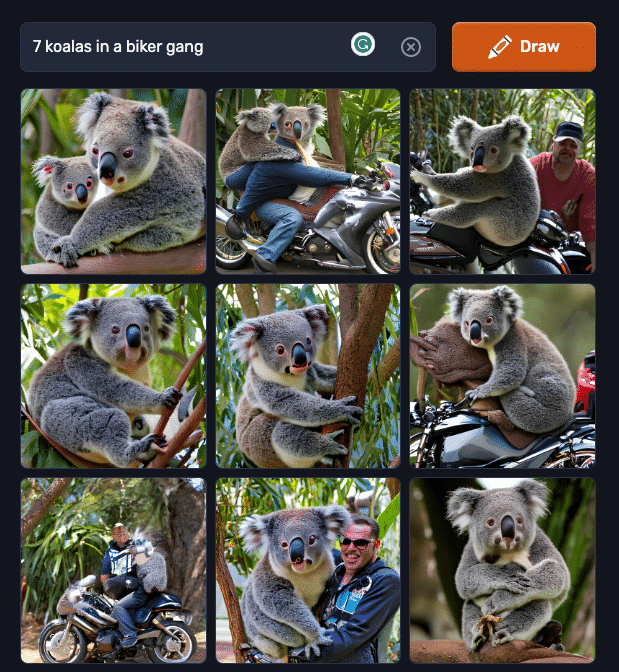 Craiyon Plans & Pricing
Plan
What You Pay
What You Get
Forever Free
$0
Create Unlimited AI Art.
Takes up to 2 minutes to generate art.
Supporter
$6/month
(Billed Monthly)$60/year
(Billed Annually)
Create Unlimited AI Art.
No ads & watermarks.
Generate art in 45 seconds.
Professional
$24/month
(Billed Monthly)$240/year
(Billed Annually)
Create Unlimited AI Art.
Generate art in under 20 seconds.
No ads & watermarks.
Priority access to the latest features.
4. Midjourney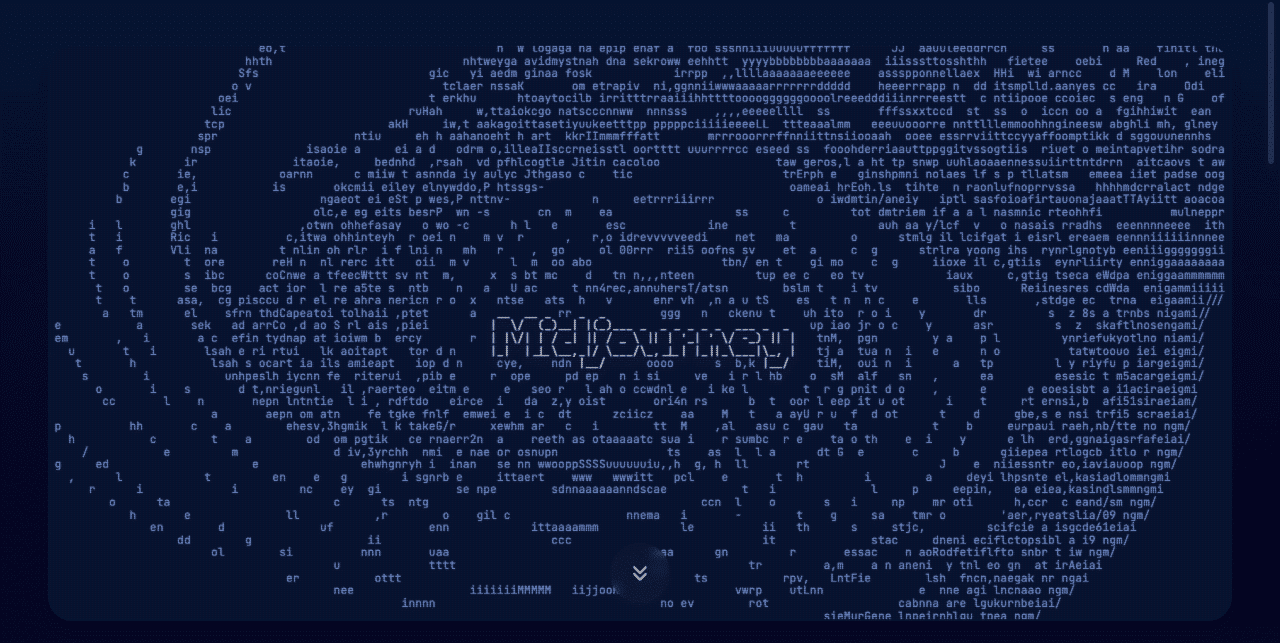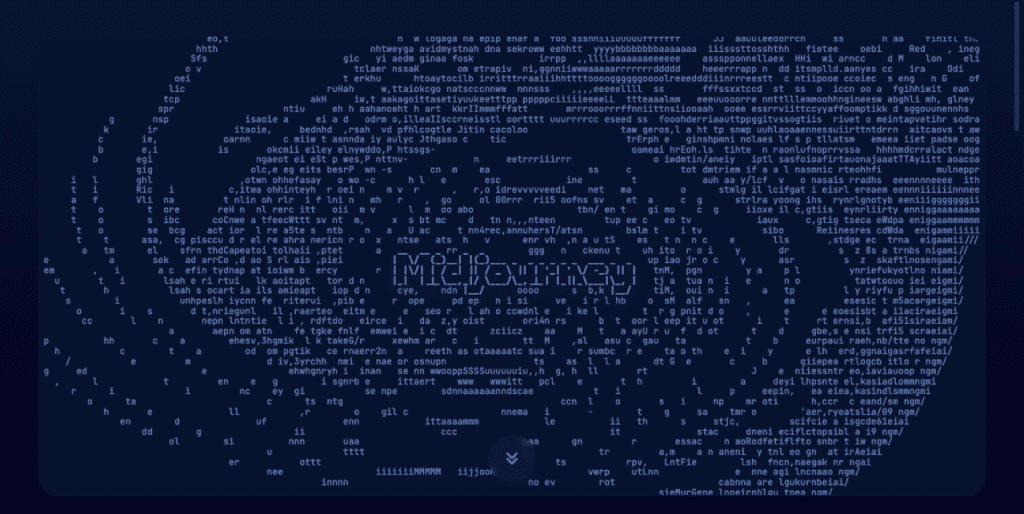 Midjourney Key Features
30+ Art Styles to create in.
4 Images Generated per prompt.
Upscale current images or generate 4 more Variations.
Understands all photography jargon, including Long Exposure, Polaroid, and more.
Can use images as reference.
Midjourney produces the most realistic and highest-quality AI Art going as high as 8K in resolution. Just to put that into context, DALL-E 2, considered Midjourney's biggest rival, is still stuck at 1024×1024 resolution.
So, if quality and realism are your only concerns, Midjourney is the best at it.
But, there's more to using AI Art Software.
Midjourney does create the best AI Art, but it's not the easiest tool to use by any means.
It operates as a Discord server, and everything is controlled by "/ commands." Those familiar with Discord will feel right at home, but first-time users can find it tedious and difficult.
Read on to learn more about how to use Midjourney to create mind-blowing art.
Midjourney Pros & Cons
| | |
| --- | --- |
| Pros | Cons |
| A free trial of 25 Image Generations. | Difficult to use for those unfamiliar with Discord. |
| One of the few tools that can draw high-quality celebrity images. | Tricky pricing can lead to overpayment. |
| All images are protected by DMCA. | |
| Fewer limitations and broader creativity boundaries. | |
How To Use Midjourney?
Follow the steps below to set up Midjourney on your PC. Make sure you have Discord installed (or can access Discord web) and a verified Discord account.
Go to midjourney.com and click on Join the Beta. You can also use the Discord invite directly.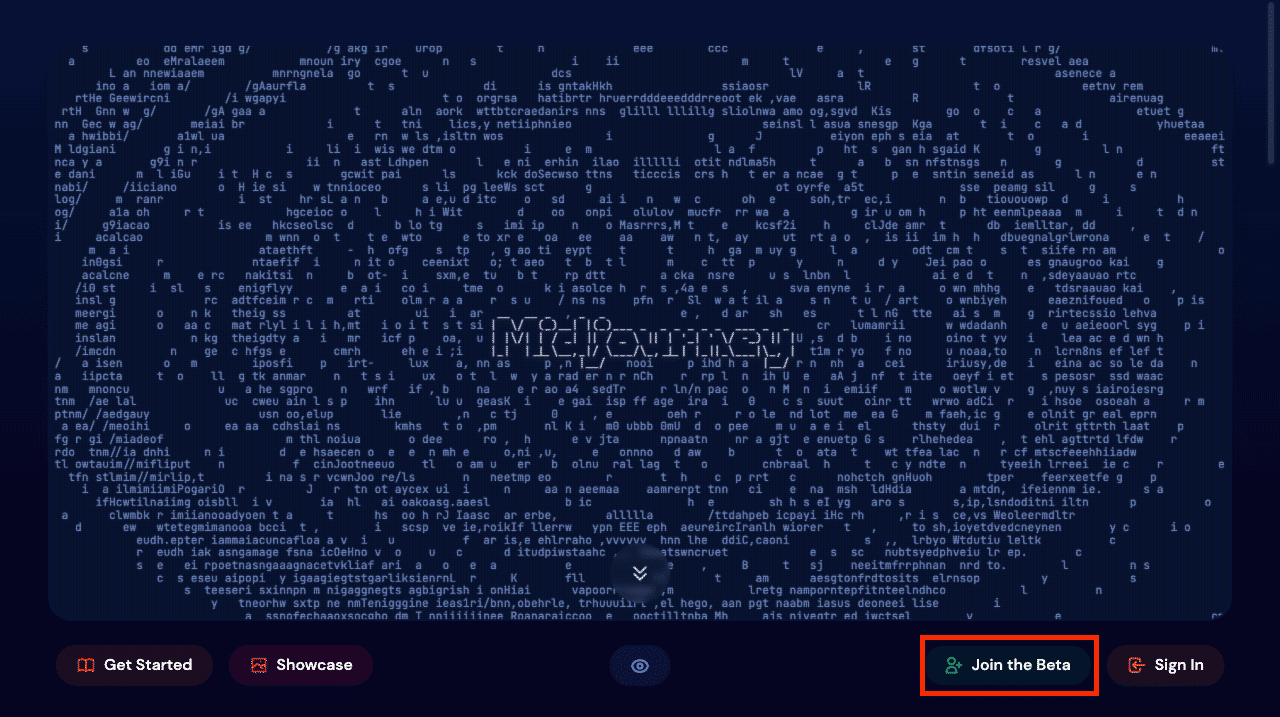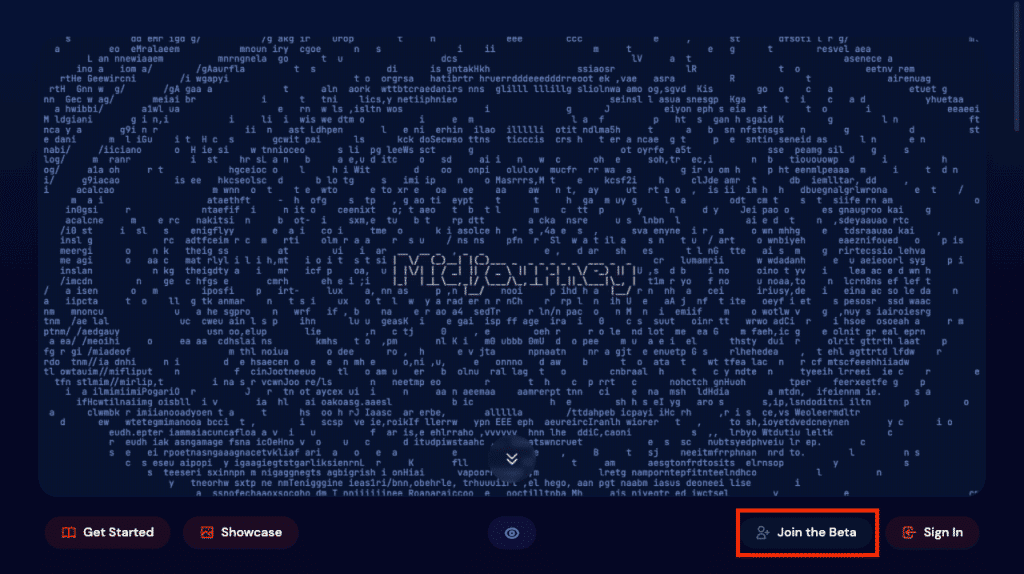 Once you're in the Server, head over to any "newbies" channel.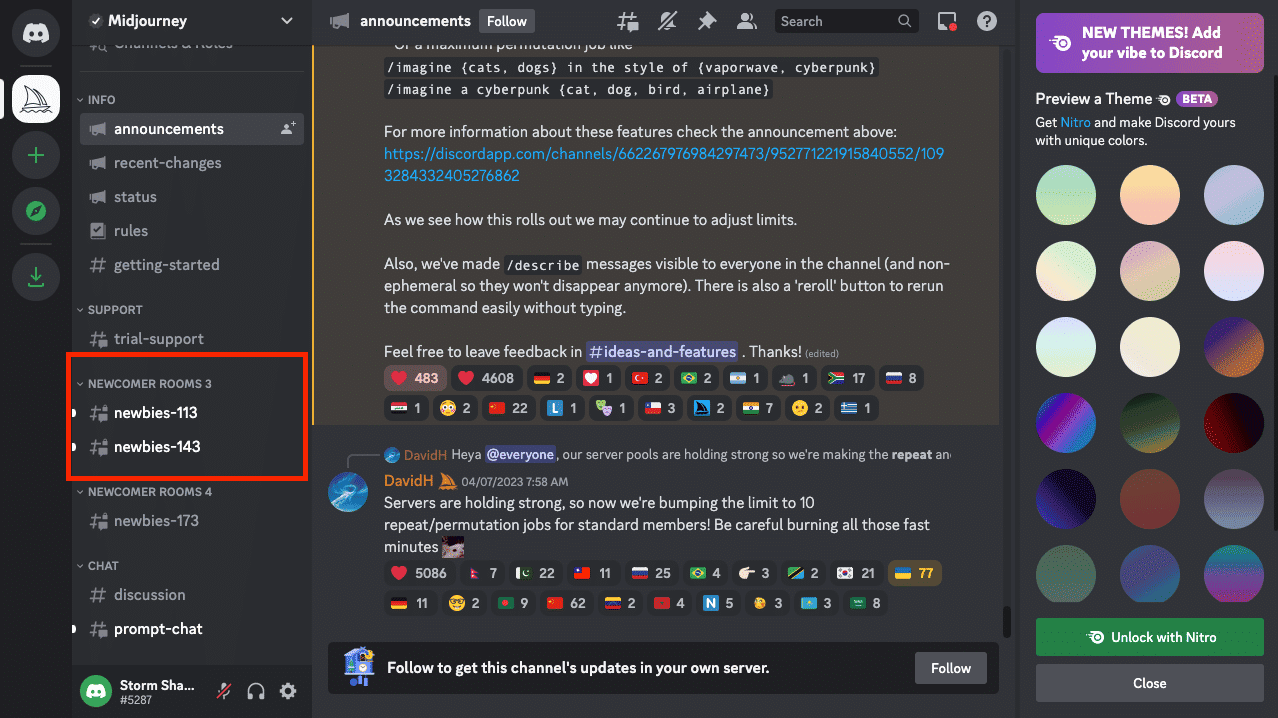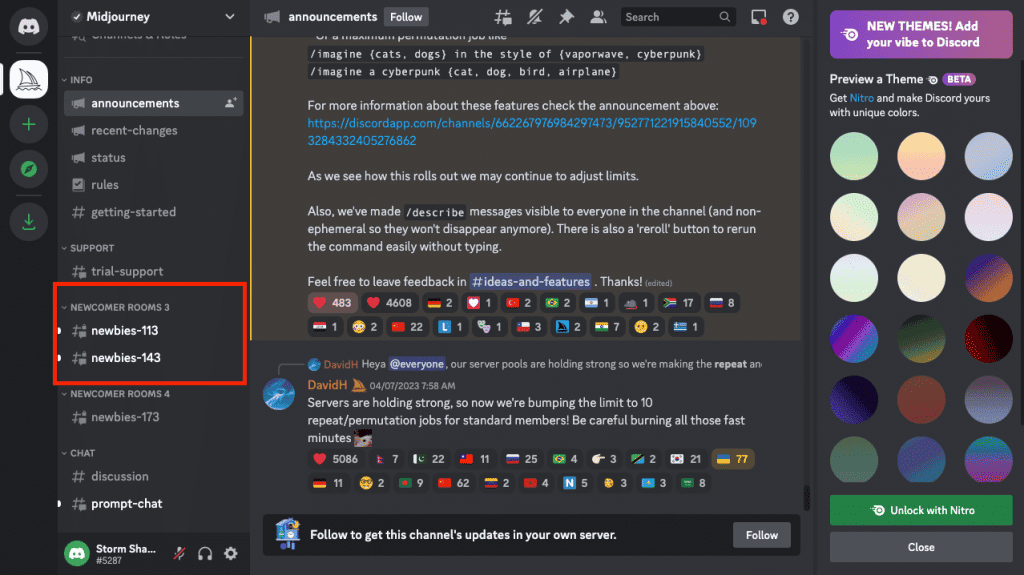 Type /imagine and select the "/imagine prompt" pop-up to give an AI Prompt to the Midjourney Bot.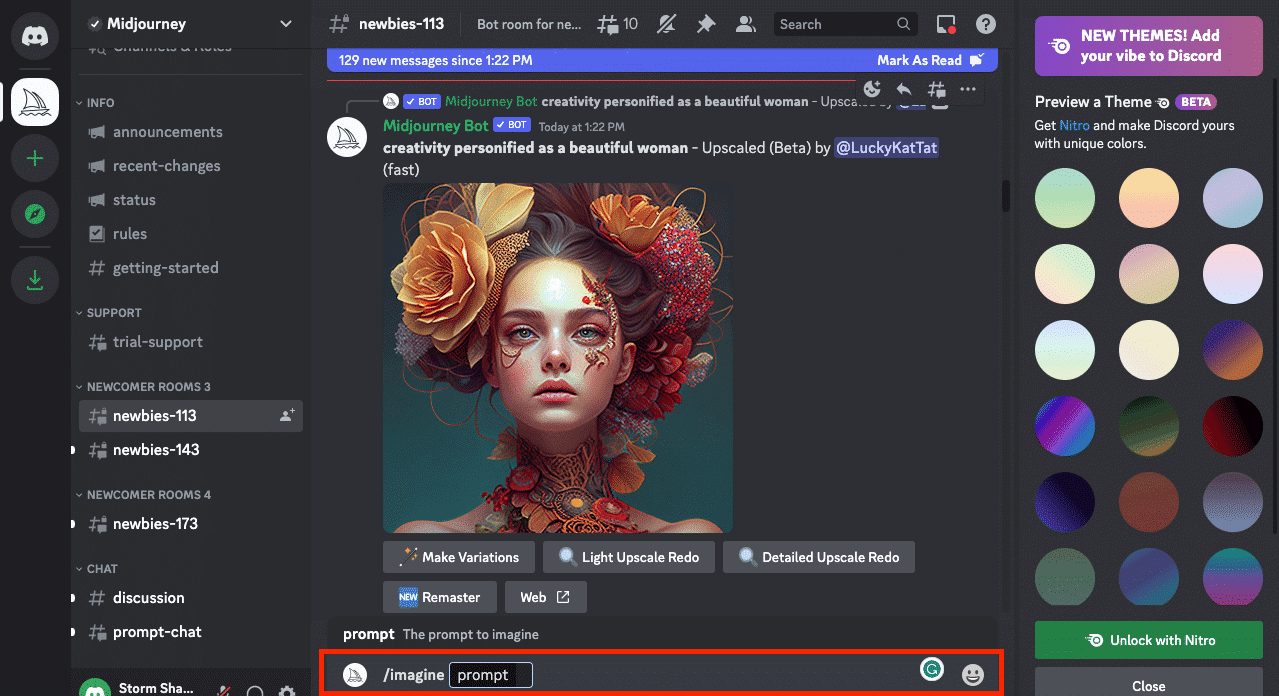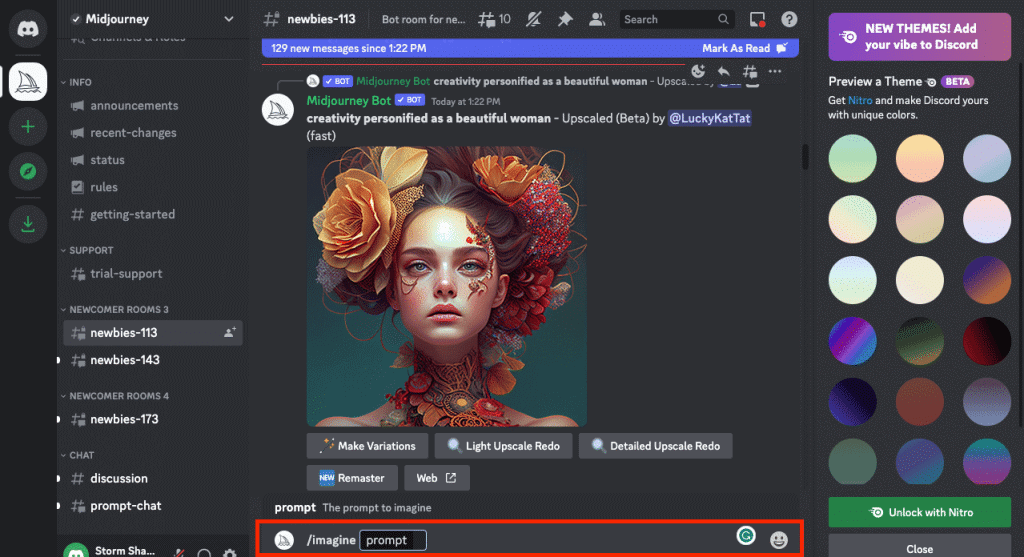 Create Variations or Upscale your images using the options given below the image.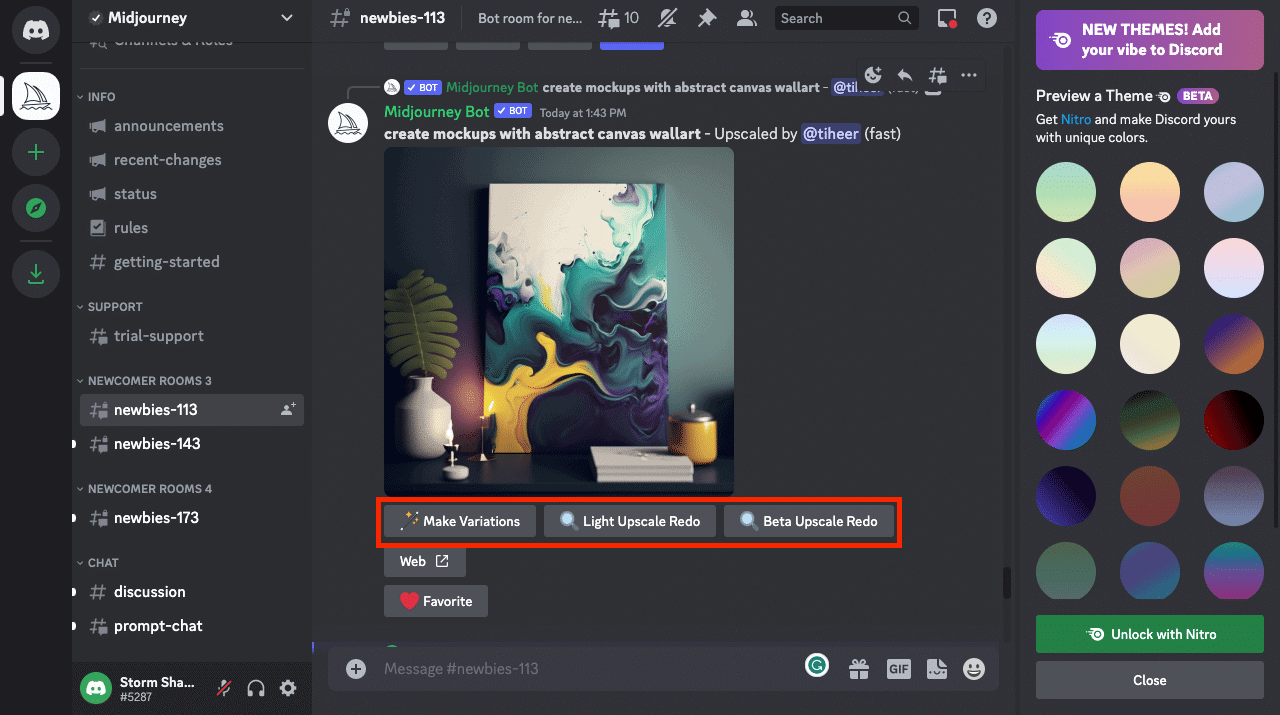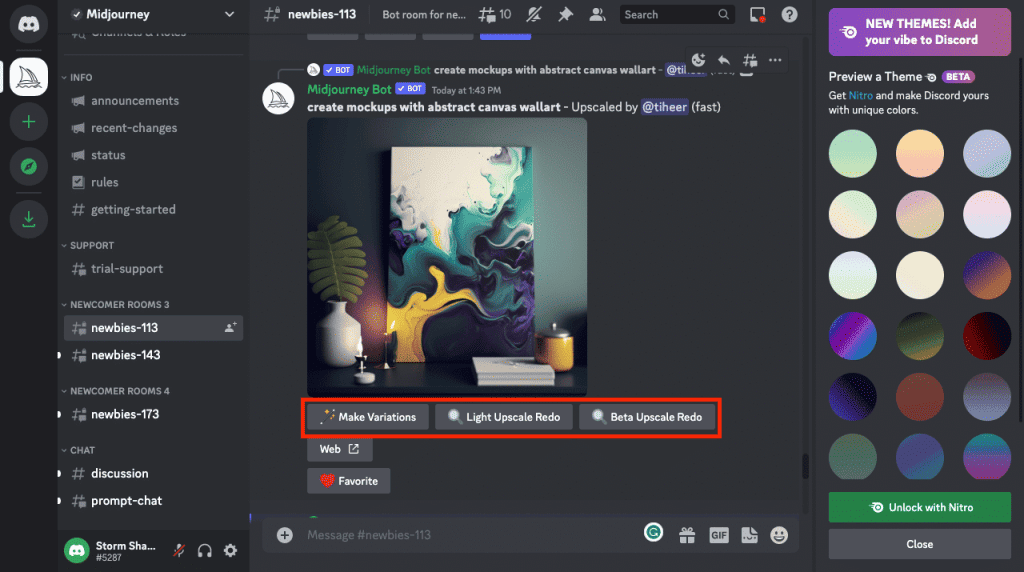 Midjourney Plans & Pricing
Plan
What You Pay
What You Get
Free Trial
$0
Generate 25 images (one-time).
Use Fast GPU for 24 minutes per month.
Create in Public mode.
Basic Plan
$10/month
(Billed Monthly)$96/year
(Billed Annually)
Generate up to 200 images (4 variations per image).
Use Fast GPU for 198 minutes.
Create in Public mode.
Commercial rights to images created.
Standard Plan
$30/month
(Billed Monthly)$288/year
(Billed Annually)
Generate Unlimited Images using Relax Mode GPU.
Use Fast GPU for 900 minutes. Commercial rights to images created.
Pro Plan
$60/month
(Billed Monthly)$576/year
(Billed Annually)
Generate Unlimited Images using Relax Mode GPU.
Use Fast GPU for 900 minutes. Commercial rights to images created.
5. MyHeritage's AI Time Machine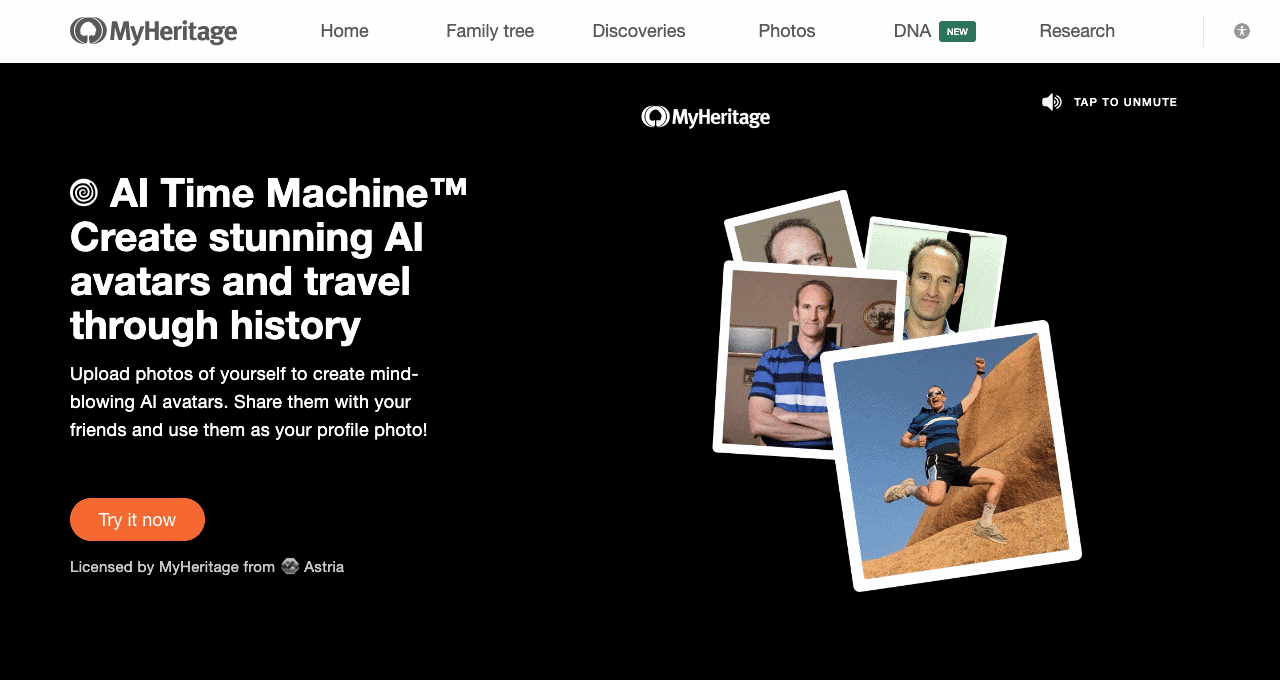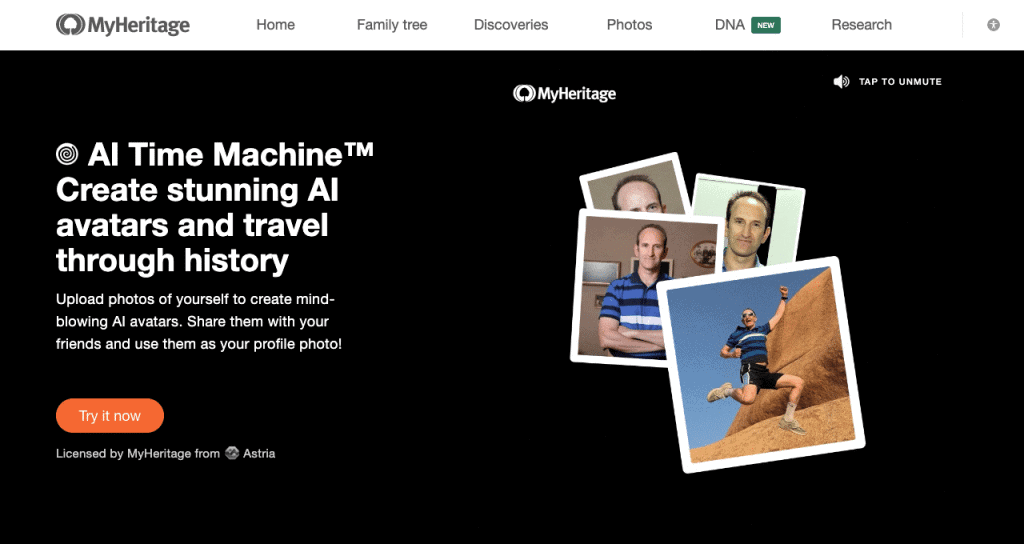 AI Time Machine Key Features
20+ Themes for your AI Avatar, including Portrait by Van Gogh.
Colorize and Enhance old photos.
Animate Photos and bring them to life.
DeepStory mode to turn pictures into autobiographical videos.
MyHeritage's AI Time Machine is another popular image-based AI tool, albeit different from other AI Art Generators on the market. AI Time Machine is not a text-to-image art generator. Instead, it's a tool that transforms you into digital art.
Using AI Time Machine, you can create AI Avatars of yourself. It's basically a reimagination of how you would look in a certain era. For example, AI Time Machine can draw self-portraits of you as a gladiator of ancient Rome or as an astronaut roaming Mars.
You can also see how you would've looked as a Monarch, a Viking, an Egyptian royal, and so much more.
The results are high-quality self-portraits that you have complete rights to use in any way you want.
AI Time Machine Pros & Cons
| | |
| --- | --- |
| Pros | Cons |
| Completely web-based. | Needs at least 10-image input to start creating. |
| Works on PC and mobile browsers. | |
| Full usage rights. | |
| Often free to use during promotions. | |
How To Use AI Time Machine?
To create your AI-generated historical self-portraits, here's what you have to do.
Click on Try it now.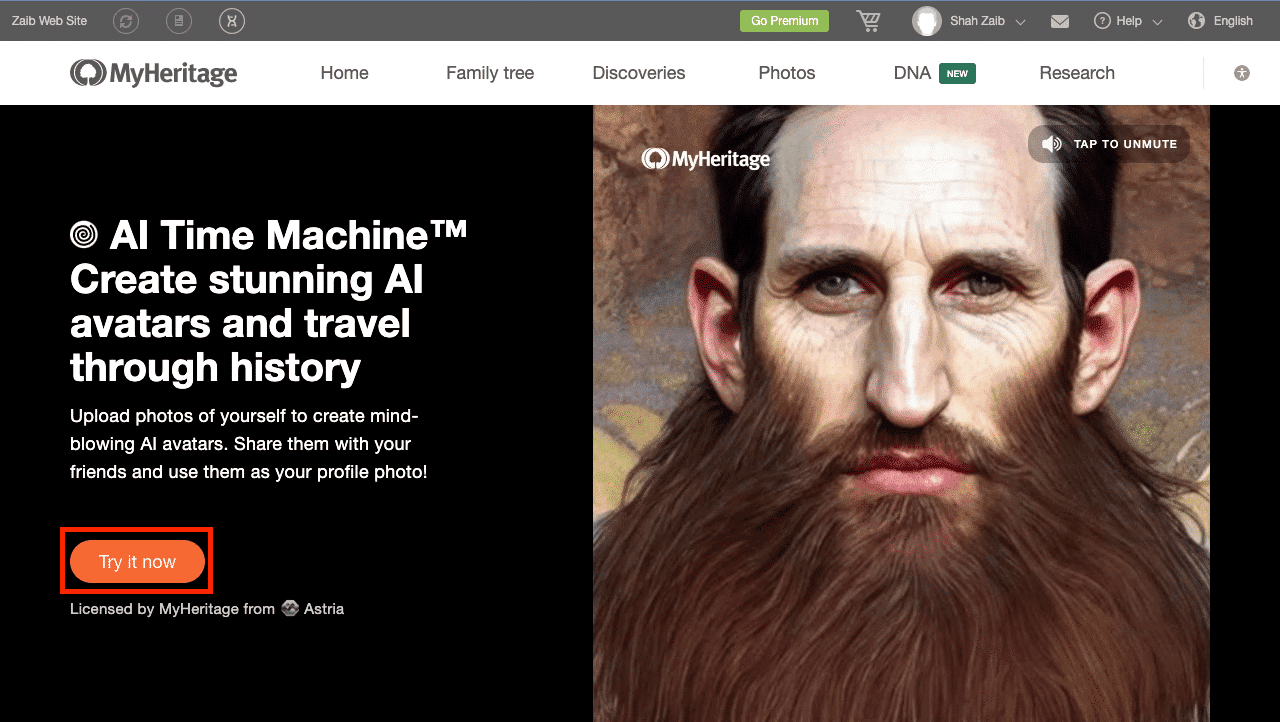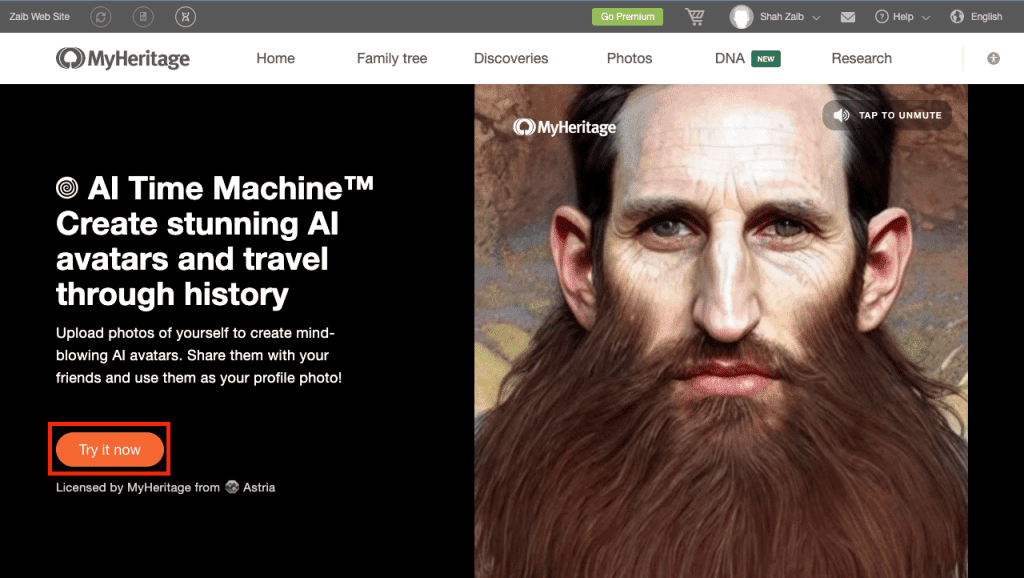 Next, click on Select Photos and upload 10-25 photos including selfies and body shots.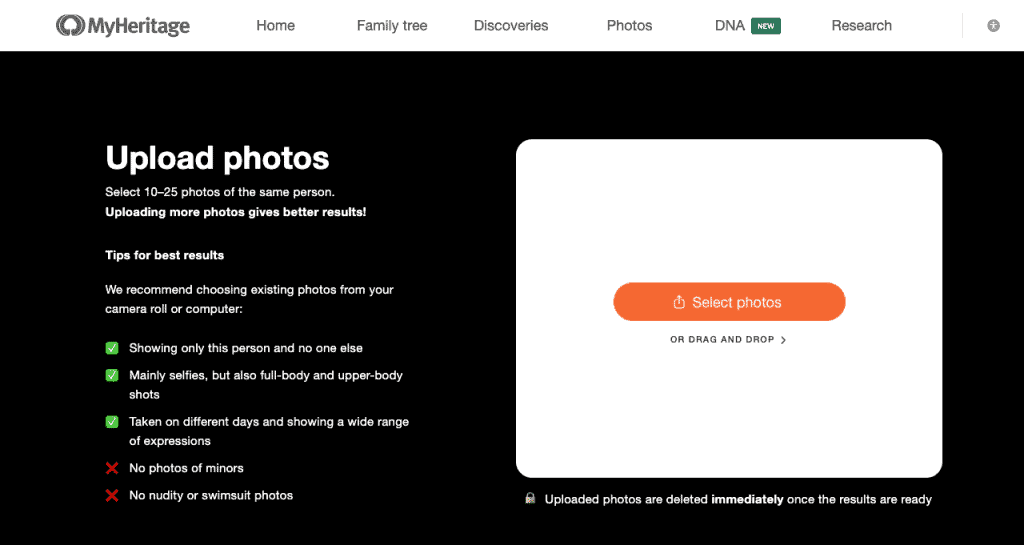 Give a name and select the gender of the person whose pictures you've uploaded.
After the images are uploaded, you'll have to sign up for a paid subscription if you didn't get a Free Promotion.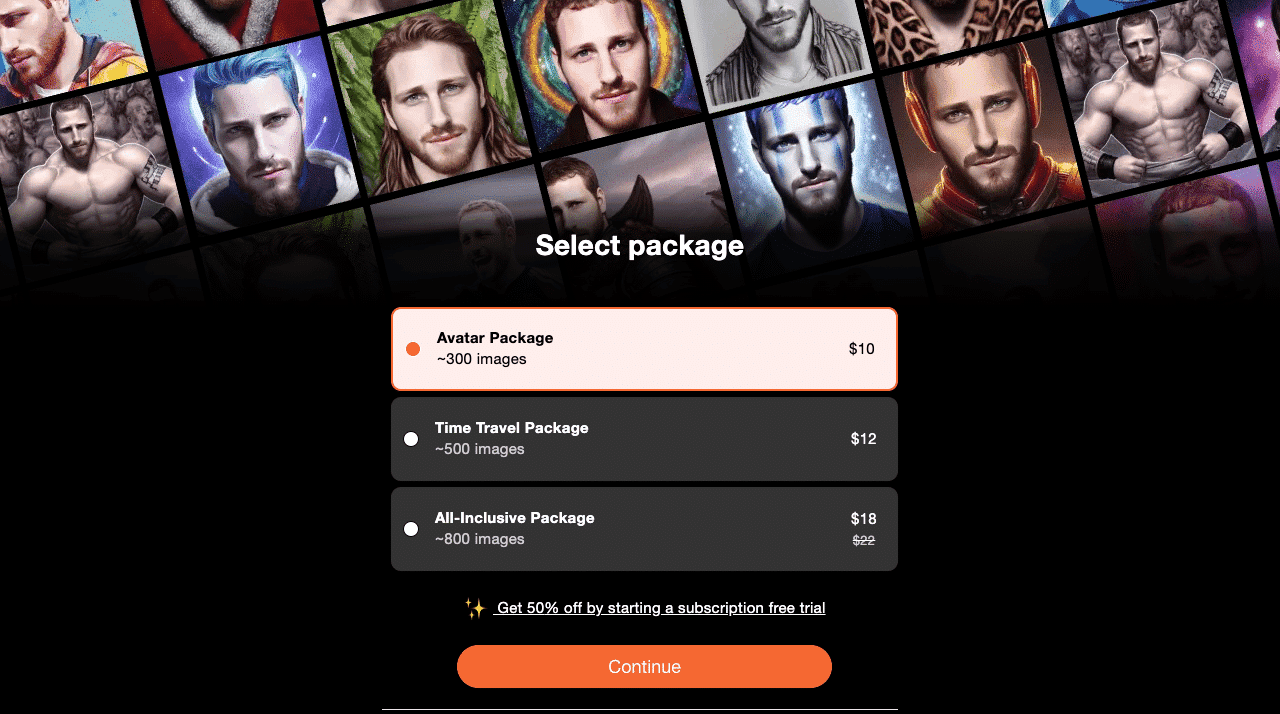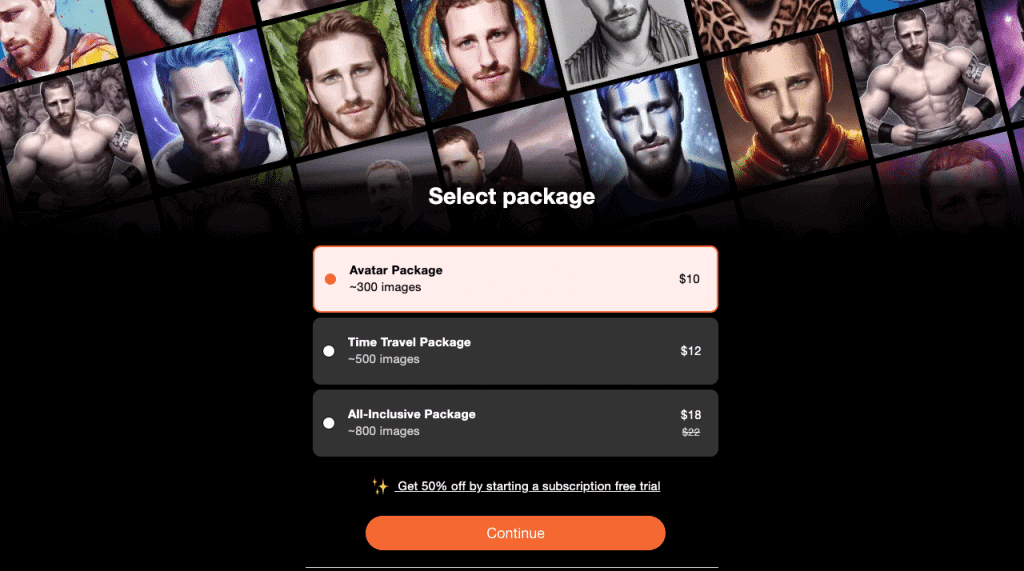 Choose a paid plan, fill in your payment details, and AI Time Machine will get to work. It can take up to 30 minutes to generate your AI Avatars.
Once your images are ready, you can create more variations by choosing different themes. Post that, you're free to download this AI Art and use it as you want.
AI Time Machine Plans & Pricing
Plan
What You Pay
What You Get
Avatar Package
$10
Generate 300+ AI Images.
Time Travel Package
$12
Generate 500+ AI Images.
All-inclusive Package
$18
Generate 800+ AI Images. 
Create 3 different Avatars in one year.
And that's pretty much it.
These are the 5 best and most versatile AI tools for artists. Whether you're looking for intricate art or generic paintings or just have fun with turning yourself into AI Art, there's a tool for every use on this list.
What is the best AI art generator?
Midjourney and DALL-E 2 are the 2 best AI Art Generators right now. Both these tools produce high-quality images with a certain realism that no other AI Art Generator can yet match.
What AI do AI artists use?
AI Artists use different AI tools powered by Machine Learning Algorithms and Deep Neural Networks. Here are the 3 most popular AI tools that artists use:
DALL-E 2.
Midjourney.
Jasper Art.
What is the most popular AI for art?
DALL-E 2 and Midjourney are 2 of the most popular AI tools for art. But, because Dall-E 2 is a lot easier to use compared to Midjourney's Discord-based usage, most creators prefer DALL-E 2 for AI-powered art generation.
What is the AI that makes your drawing realistic?
Diffuse the Rest is an AI-powered drawing tool that will transform your doodles into high-quality art. Using your initial drawing and a text prompt describing that drawing, the Stable Diffusion AI model will make your drawing realistic.