Artificial Intelligence has been making great strides in various fields.
In education, unfortunately, the use of AI has been slow.
However, all this changed after the recent pandemic. Since then, the global education system has been forced to use various AI tools in education and learning,
Most people think AI tools in education benefit students only, but I think otherwise. I believe this helps teachers too. We'll look at that shortly.
In this article, I'll give you in-depth information about the 5 Top AI Tools For Education, followed by 3 AI tools for special needs students, and 3 top AI tools that make education fun.
By the end of this article, you can decide which artificial intelligence tool is best for you.
Let's begin!
The Role Of AI Tools In Education And Learning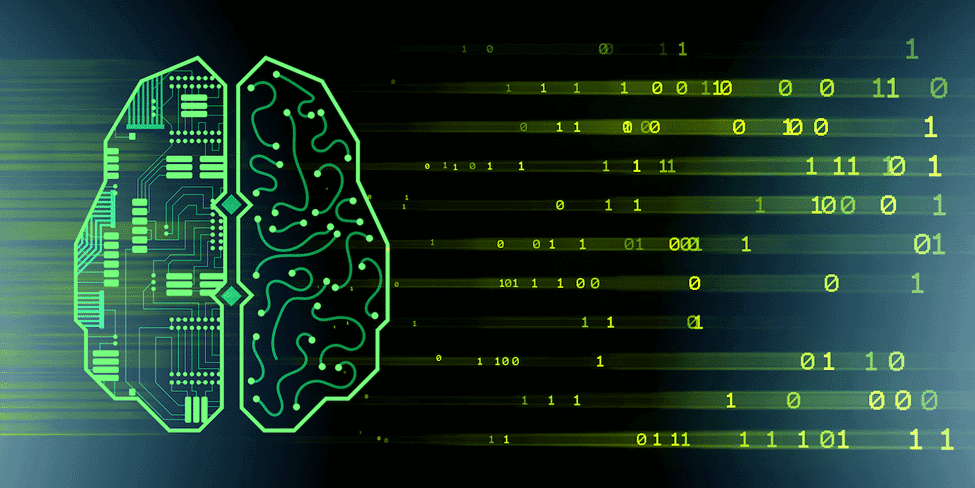 How Are AI Tools Used In Education?
AI tools in education and learning perform a wide range of tasks. They can:
Automate tasks
Promote virtual learning
Help create Smart Content
Provide dedicated tutoring support
Help students gauge their weak areas
Point out exactly where courses need improvement
Track student engagement, grading, and comprehension
What Is Their Impact On Students And Educators?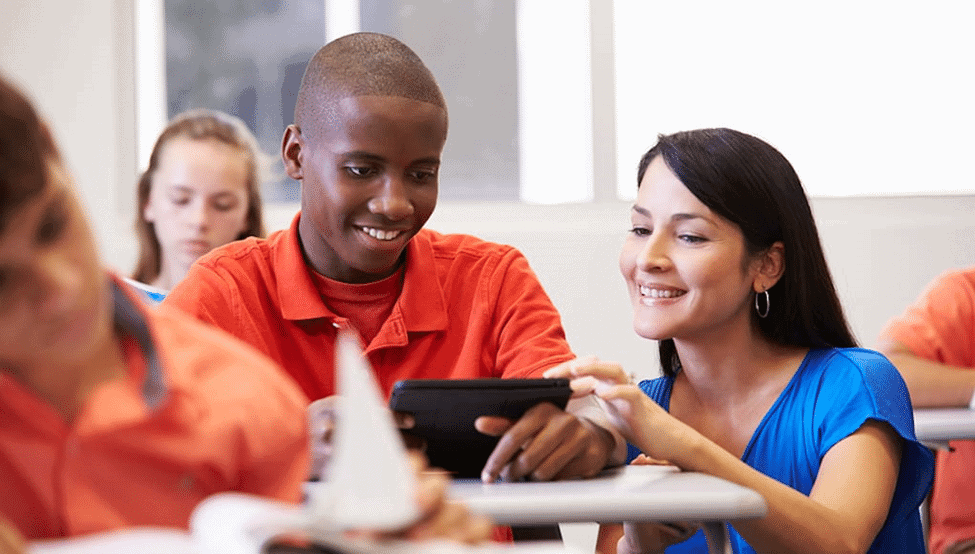 As I said, the best AI tools for education can provide significant benefits for both students and teachers alike.
For students: A student's objective is simple: get a diploma or degree. AI tools in education and learning can aid them by streamlining the process by providing access to relevant courses and timely answers. Artificial intelligence tools can offer a personalized learning experience too.
For educators: A common struggle of educators is time management. They desire more time to provide one-on-one education to their students and research more to improve the existing coursework. AI tools in education and learning can free up their time.
I'll now take you through the top 5 AI tools in education that have a significant impact on students and educators.
5 Top AI Tools For Education
1. Gradescope

Gradescope is an online AI grading tool and courseware solution that lets you seamlessly create various paper-based and programming projects, exams, and assessments and administer, grade, and draw conclusions from your students' performances.
And honestly, I think this is one of the most sophisticated AI education tools.
How Does Gradescope Work?
After signing up on Gradescope and syncing it with your account on Canvas, you can submit scanned copies of hand-written assessments to Gradescope.
Once there, the Artificial Intelligence tool identifies student names and responses through handwriting recognition and organizes papers for grading.
Final scores and grades are synced back to Canvas, where students can see their performance and get feedback.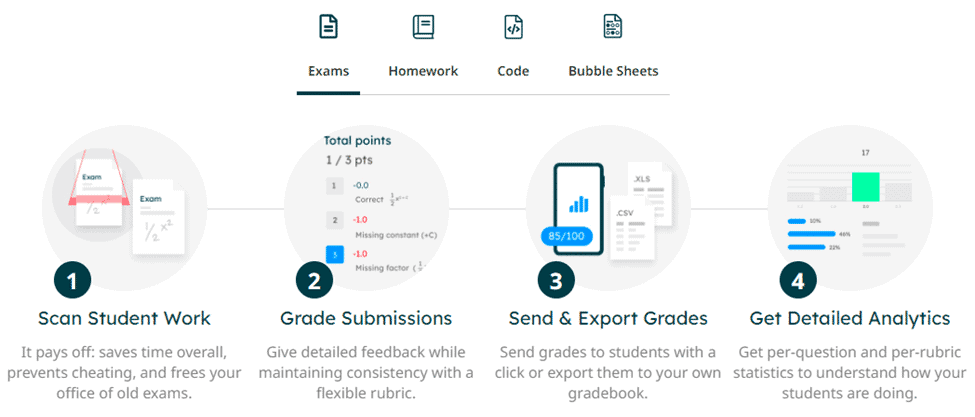 Here are step-by-step instructions for syncing your Gradescope account with Canvas and explanations on how exams are assessed on this courseware solution AI tool.
Features
Gradescope works for various answer types and subjects

This AI-powered tool works well for grading exams and assessments for STEM subjects, Economics and Business. It supports various answer types, too, such as diagrams, paragraphs, proofs, multiple-choice answers, and fill-in-the-blanks.
This AI grading tool integrates with popular Learning Management System providers like Brightspace, Blackboard, Moodle, Canvas, and Sakai. Even if your LMS is not supported, you can integrate it manually.
Grade entire groups and use group-assisted grading.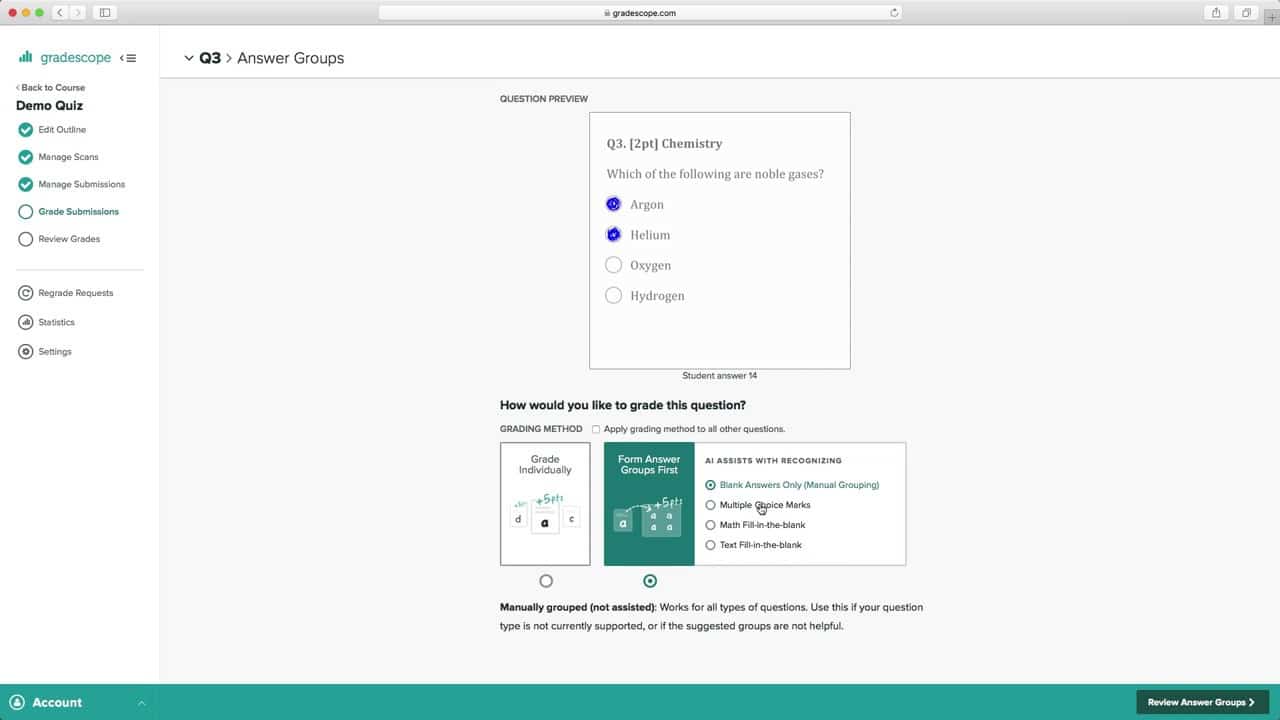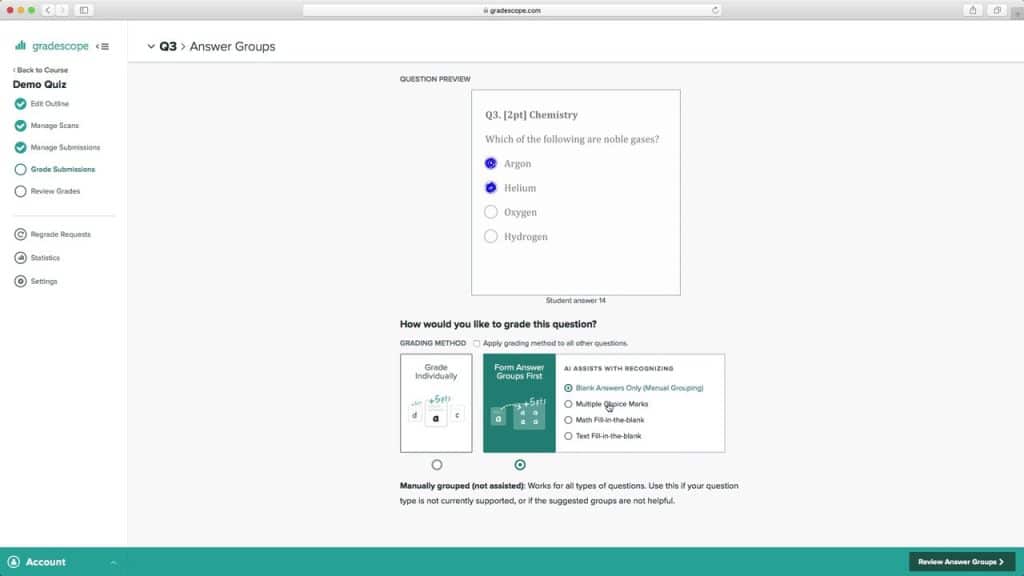 Benefits
Grading is fast and flexible: Instructors can provide feedback on exams and assessments faster. They can also change the grading rubric that applies to work they graded before.
Teachers and instructors gain invaluable insights: Teachers can better understand how students perform and in which areas require more support. You can export data and grades easily as well through a variety of file types like CSV.
Get instant feedback on assignments: Gradescope can free up significant office hours. You can return assignments once graded quickly and even handle exam retake or regrade requests from your students.
Why Should You Use Gradescope?
Gradescope makes life easier for both students and teachers. The courseware solution AI-powered tool makes it easier and faster for teachers to create and grade exams. The tool allows students to get their assessments checked and recommendations for improvement.
2. Nuance's Dragon Speech Recognition

As the name suggests, it is an AI-powered speech recognition tool. However, it is one of the top AI tools in education.
Jon Morrow, one of the top content marketers in the world and one of my favorite influencers, uses the Dragon Speech Recognition Software to write content and run million-dollar businesses from his wheelchair.
I took out this software for a test run and found it to run smoothly. It can detect words with more clarity, which increases dictation speed.

How Does Nuance's Dragon Speech Recognition Software Work?
To use Dragon Speech Recognition, all you need is a microphone to fill web pages, MS Word documents, Microsoft Outlook, and similar applications.
Features
Superior accuracy and speed
The Dragon Speech Recognition software can give users 99% error-free writing and 3x faster speed than typing by hand.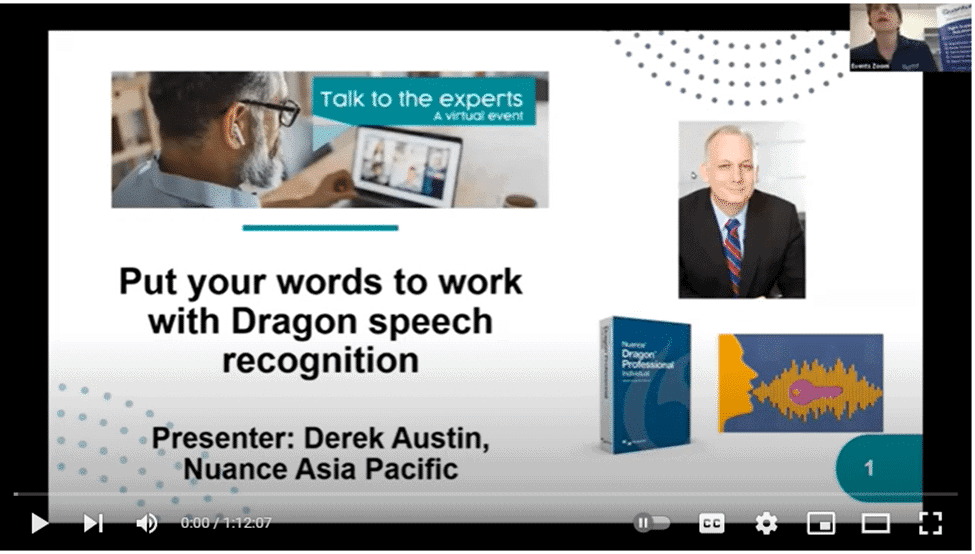 Whether installed locally or on the cloud, the Dragon Speech Recognition software provides users with industry-level security with 256-bit encryption.
The Dragon Speech Recognition software can be used not just with solutions like Microsoft Office, but it can be used on various devices as well, even if you're offline.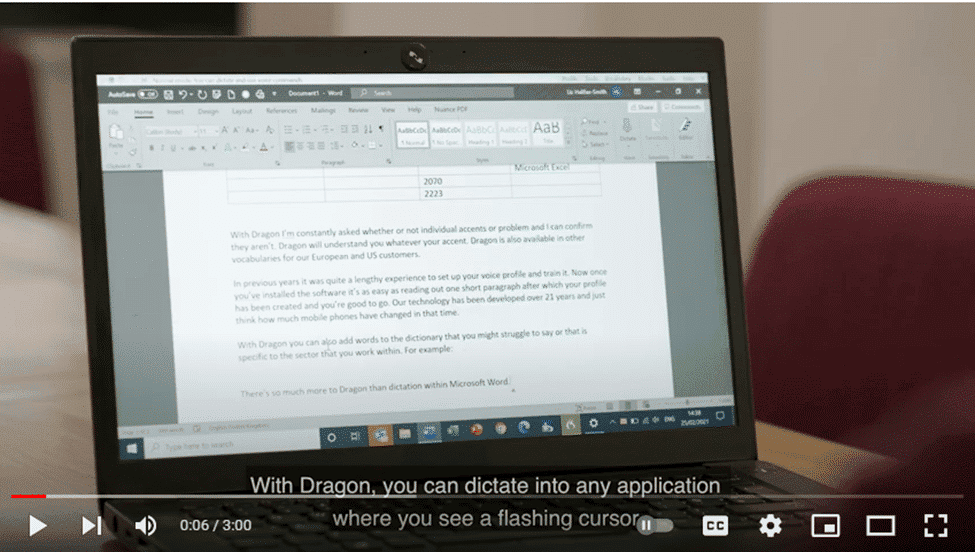 Benefits
Gain complete document accessibility control: This AI education app allows you to navigate documents with voice commands. You don't need to use a mouse. Speak to the app to navigate documents, browse the web, perform calculations, and do much more.
Prepare large documents with just your speech: Teachers can use the app to dictate lesson plans, reading lists, syllabi, and worksheets 3x faster with 99% accuracy.
Give detailed assessments and feedback on exams: With speed, simplicity, and ease of use, this AI technology lets teachers grade papers faster and give more detailed feedback on tests, projects, and research papers.
Who Should Use Nuance's Dragon Speech Recognition?
This AI technology is ideal for students and teachers with special needs and those who struggle with writing. It lets them pen down their ideas faster than typing.
Nuance's Dragon Speech Recognition is excellent for students and teachers doing fieldwork.
3. Ivy Chatbot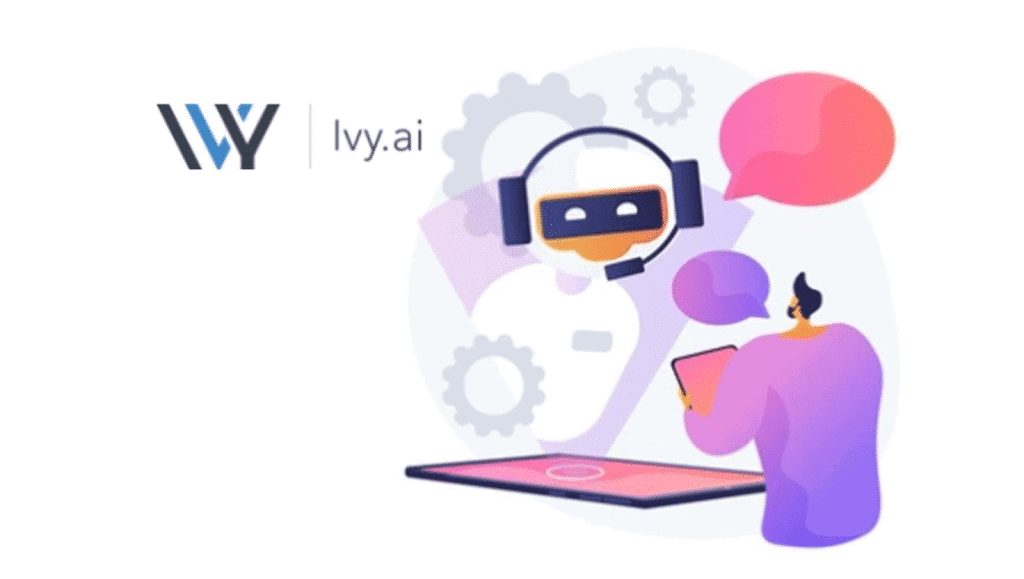 IvyQuantum is an all-encompassing platform designed to simplify conversational chatbots. Ivy Chatbot falls under IvyQuantum.
How Does Ivy Chatbot Work?
IvyQuantum is powered by ChatGPT and is trained with millions of real-world questions.
Chatbots like IvyQuantum use data, relationships, and facts found on your website to answer questions. Ivy is intuitive as it understands queries and provides accurate, timely answers.
Features
QuantumMail enables Ivy to read your inbound emails and create responses using the knowledge stored within the bot.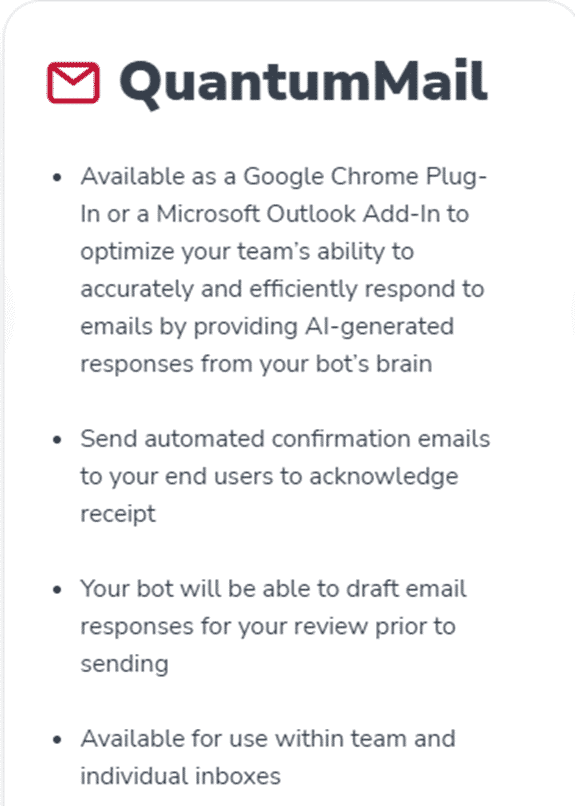 QuantumVoice acts as your telecaller. It answers queries asked over the phone. For this, you need to integrate IvyQuantum with your calling system.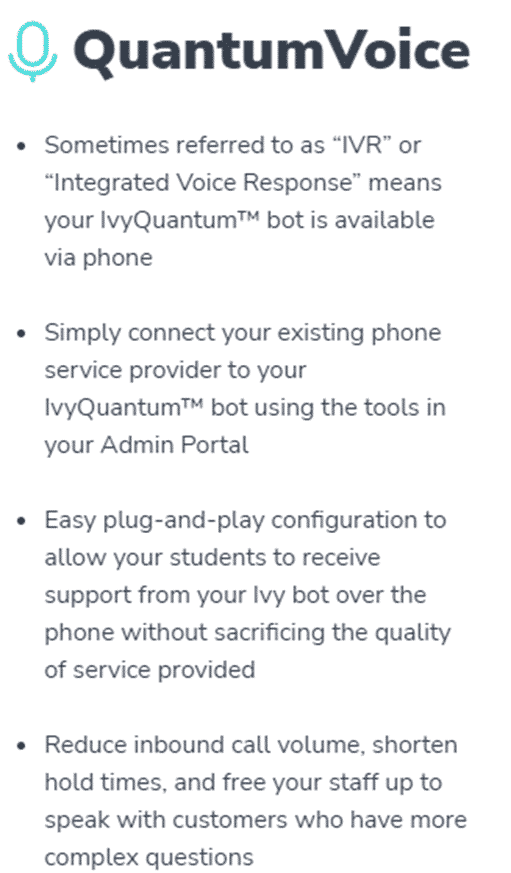 QuantumSMS supports your marketing campaigns. It's easy to use with a drag-and-drop message flow builder. Customers seeing these messages can communicate with a human agent through SMS or communicate with the bot.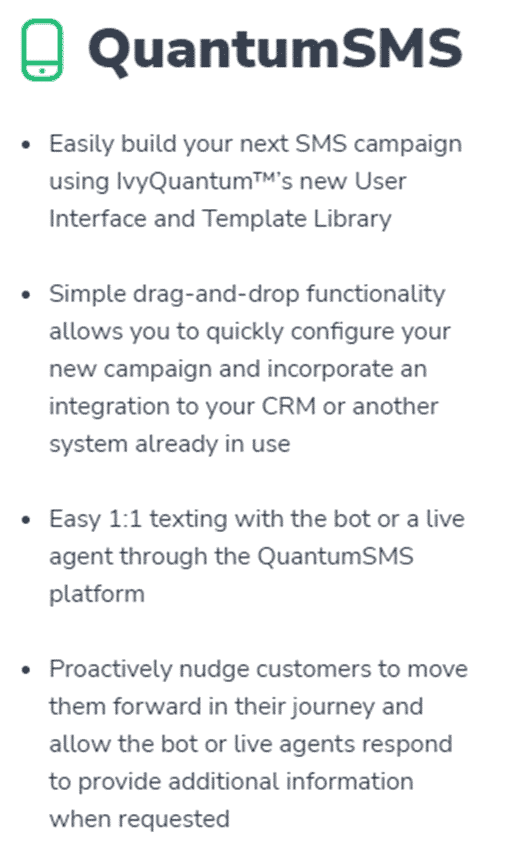 Benefits
Information dissemination: IvyQuantum not just answers questions but collects information as well. This makes it ideal for new and prospective students with many questions.
Real-time help to students: IvyQuantum is typically found on school websites, but it can be embedded in school campuses, too, where it can provide real-time personalized support to students.
Who Should Use Ivy Chatbot?
IvyQuantum is ideal for institutes that want prospective and current students to get quick, real-time, and personalized answers to their questions.
4. Knewton's Alta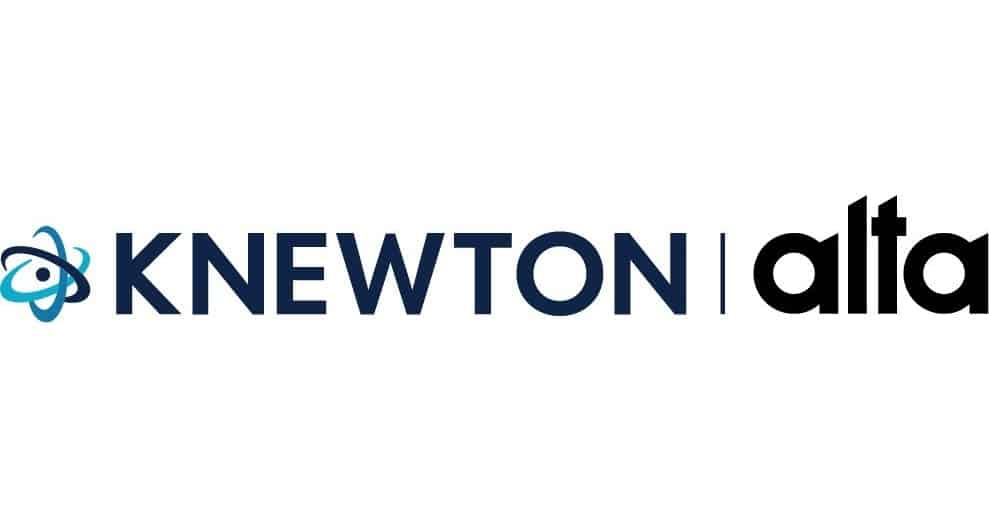 This teaching and learning tool engages students with text-based and AV instructions, assignments, interactive content, and review materials. It provide students with a personalized learning experience.
How Does Knewton Work?
Instructors lay down topics for students to learn from Knewton's extensive course on various subjects. The AI tool takes over at this point. This Artificial Intelligence and Machine Learning courseware solution monitors student activity and performance and optimizes their grades and learning outcomes.
Features
Knewton Alta offers a personalized adaptive experience for students as it continues learning from their activities. The more a student interacts with the AI, the more it can help him or her towards mastery of a subject.

Detailed explanations, integrated instructions, and dynamic remediation.
This AI education tool provides timely and immediate explanations, support, instructions, and remedial help for struggling students to maximize their learning outcomes.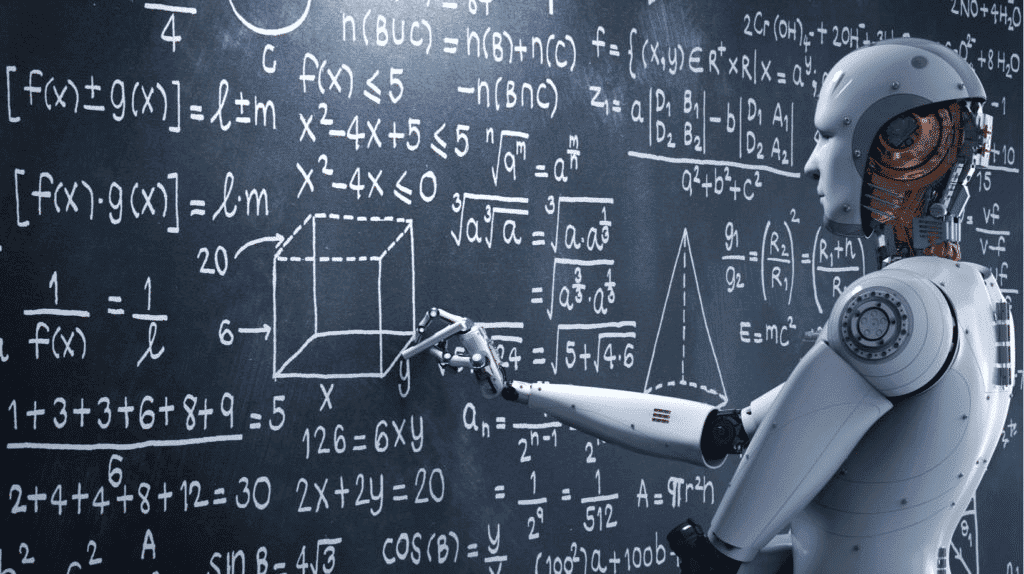 Powerful analytic tools for teachers and students.
Knewton's dashboards allow teachers to see how students are performing, and students to get personalized study plans depending on their performance.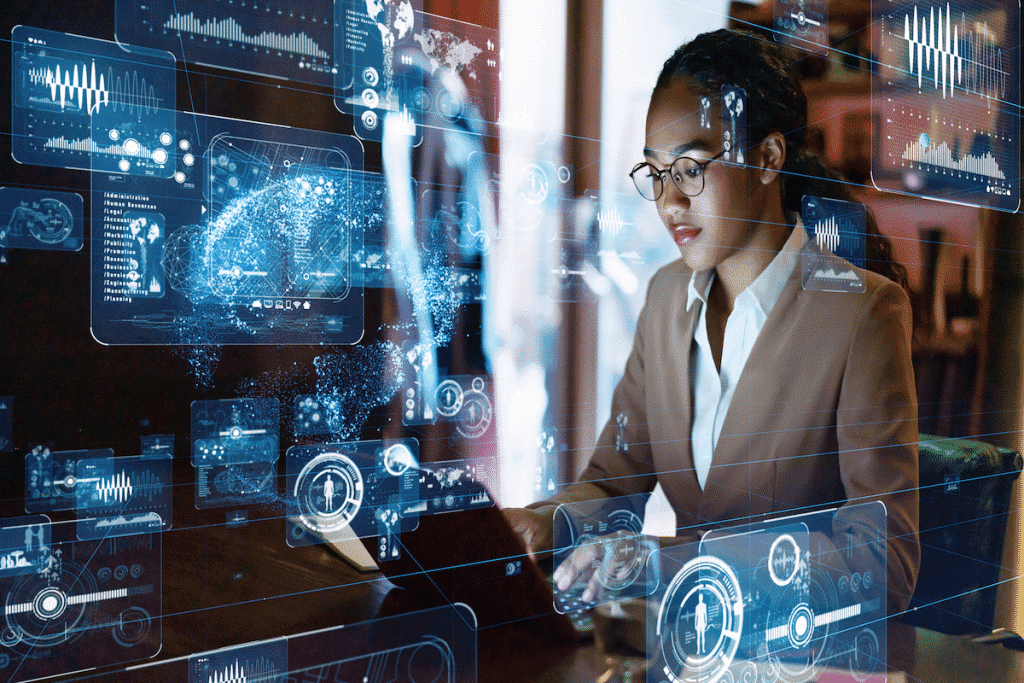 Benefits
Impactful: With Knewton, students can have on-time instruction and remedial help. Such personalized help from teachers through this AI tool boosts their interest in learning, can increase their grades, and push them towards mastery in their subjects of concern.
Accessible: With Knewton, students of all abilities get an equal chance at academic success. Its user experience, content, and technology are ADA-compliant and are at WCAG 2.0 AA level.
Affordable: Knewton Alta's price is pocket-friendly and flexible. This makes it easier for students to afford this tool.
Who Should Use Knewton's Alta?
This courseware solution tool is for both students and teachers. While teachers can see how students are performing, students can get personalized study plans and timely help when needed.
5. iScanner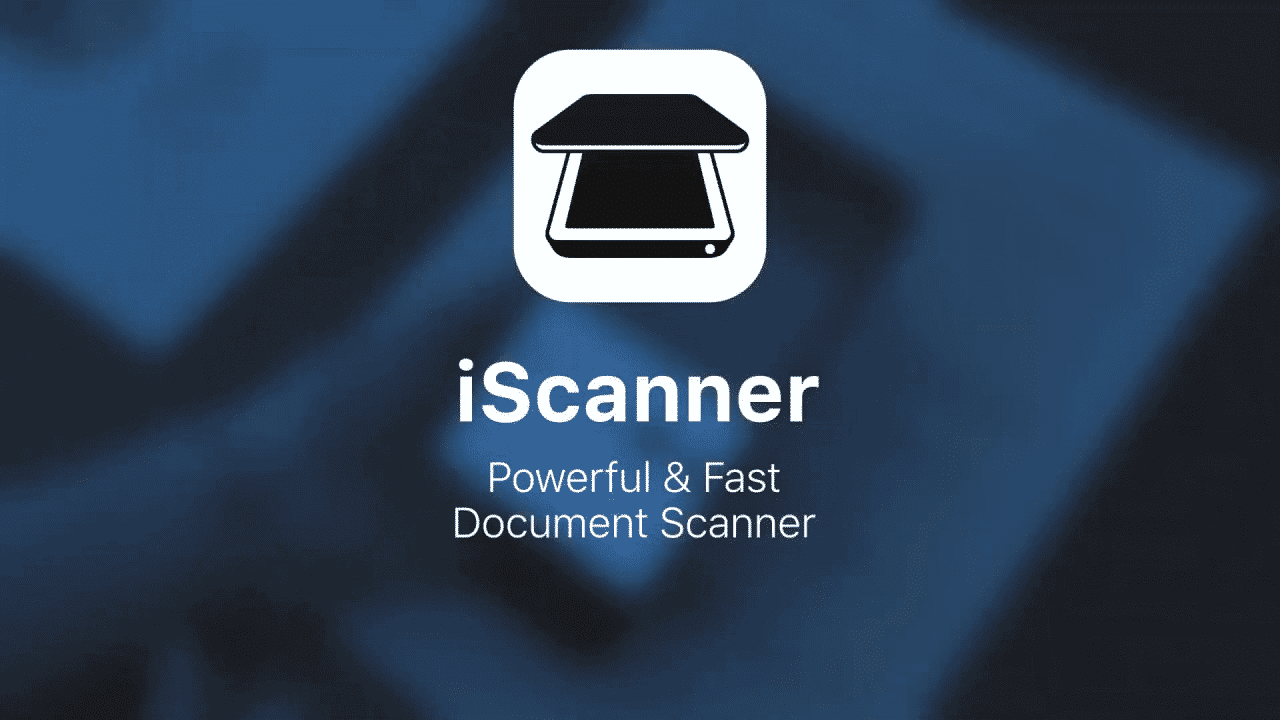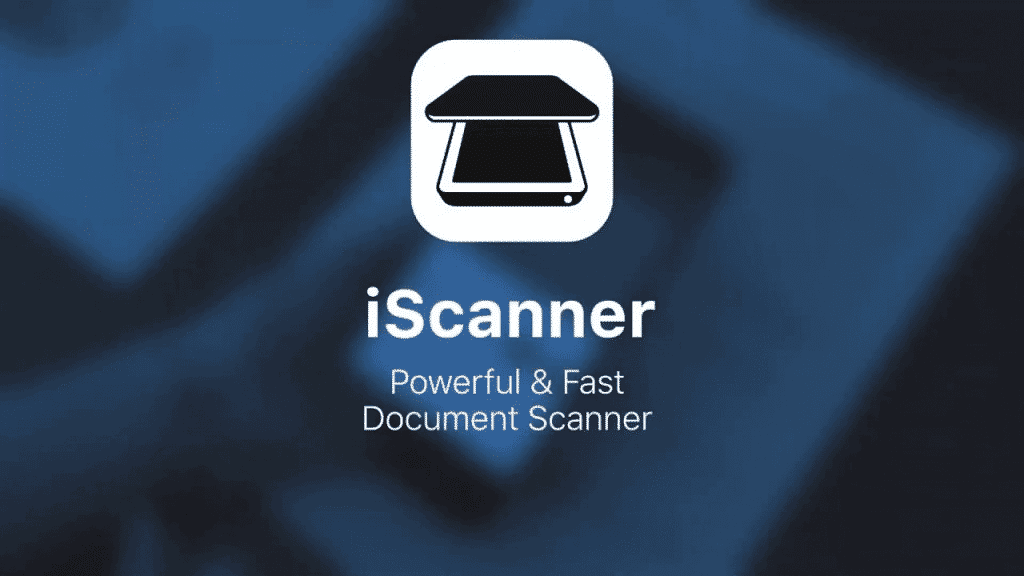 iScanner is a top document scanner and management tool powered by AI.
You can use it to create professional document scans on the go. Having used it myself, I found that iScanner worked better than most doc-scanning apps floating around.
How Does iScanner Work?
iScanner's USP is that it can turn a piece of paper into a professional soft copy.
Mobile-first approach with AI and computer vision, video stream analysis, and perspective transformation. And not just that! You can even use it to:
Scan documents to solve math problems and equations
Fill out, edit, autofill, annotate, add images, and add footer on documents with custom templates
Choose the best way to sign documents, including stamps and e-signature.
To use it, you activate the AI app on your handheld device. Point it at the paper you want to scan, capture its image, and get a soft copy on the app with perfect lighting and legible letters.
Features
Transform any paper into a professional document.
This AI tool removes distortions and uses automatic image cropping to create crisp images.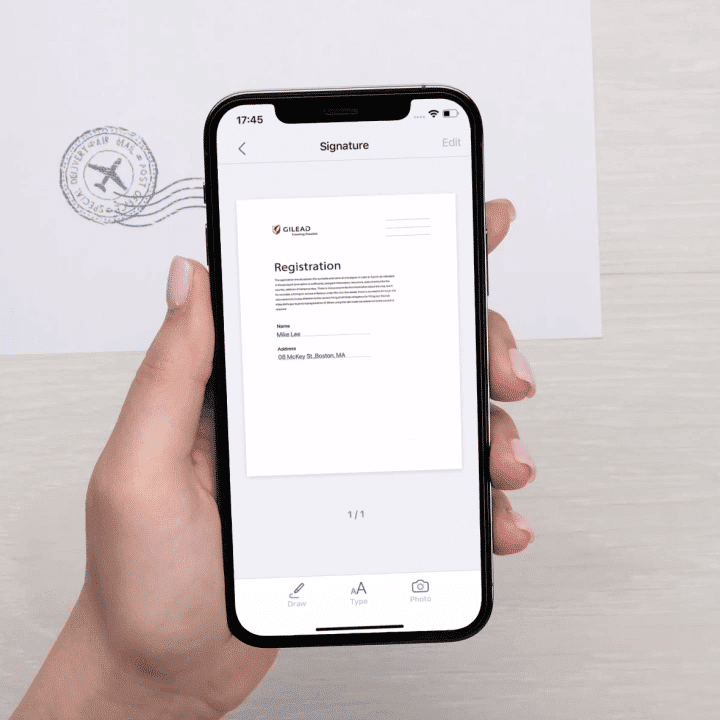 This tool allows you to improve and retouch your scans through intelligent filters. These filters remove background noise and the accidental finger that comes in between.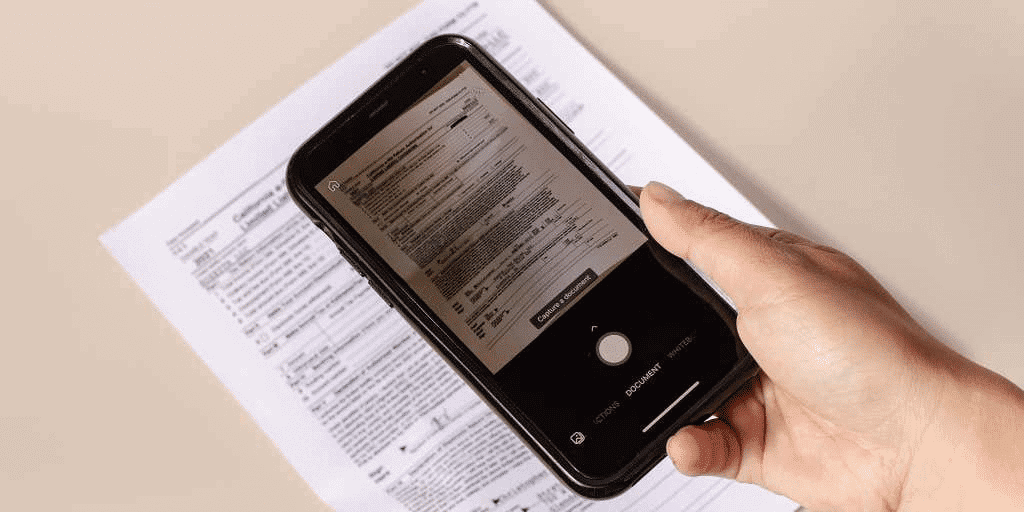 Text recognition and capture.
To capture only the text, you can use Live Text Capture. The tool uses Optical Character Recognition to convert your page scans to editable text in around 23 languages.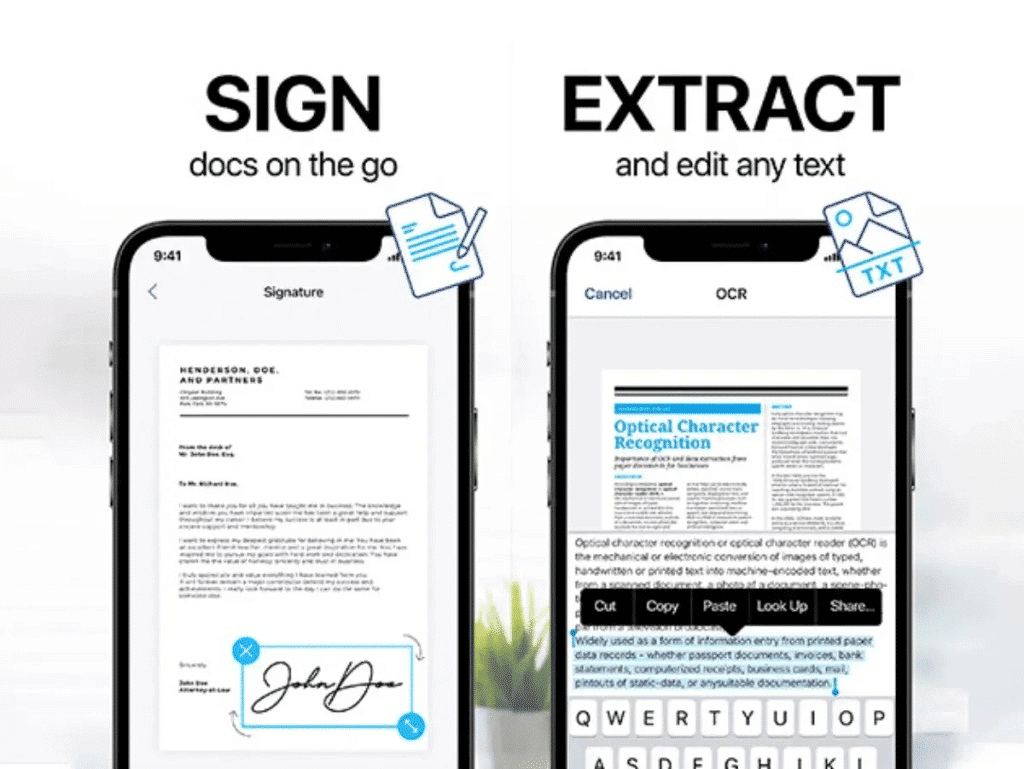 Benefits
Your documents remain safe: Your documents are synced across all your devices, so you can access your files even if one of your devices is lost. Additionally, you can manage your files from the iScanner website. Students and teachers thus can be sure of never losing their valuable scans.
Produce professional scans on the go: This is something that makes it perfect for students and teachers who are traveling or are on a field trip. They can scan important documents and objects with text in just 5 seconds.
Who Should Use iScanner?
iScanner is a versatile AI tool that can be useful for students and teachers, especially when traveling and needing to scan objects.
3 Adaptive AI Tools For Students With Special Needs
Teachers understand that students with special needs have different requirements. This makes teachers lookout for specific AI solutions. These Intelligent and adaptive AI tools help them provide more attention, personal assistance, and motivation.
These AI tools for education provide students with personalized learning experiences and promote engagement among specially-abled students.
Otter Voice Meeting Notes
It's useful for students with hearing impairments. They can use this to create voice-to-text transcriptions and detailed lecture notes in real-time.
It's a Personalized Learning Platform as a mobile app from Google. This machine learning tool is beneficial for visually impaired students since the app tells users which objects they are looking at with significant accuracy. This includes documents, which makes their use valuable in education and studying.
Speechify is a speech recognition software useful for students who have difficulty reading, are visually impaired, or have ADHD or dyslexia.
Such AI tools can help special needs students and free up more time for teachers dedicated to helping such students.

Make Learning Fun Again- AI Tools For A Holistic Learning Platform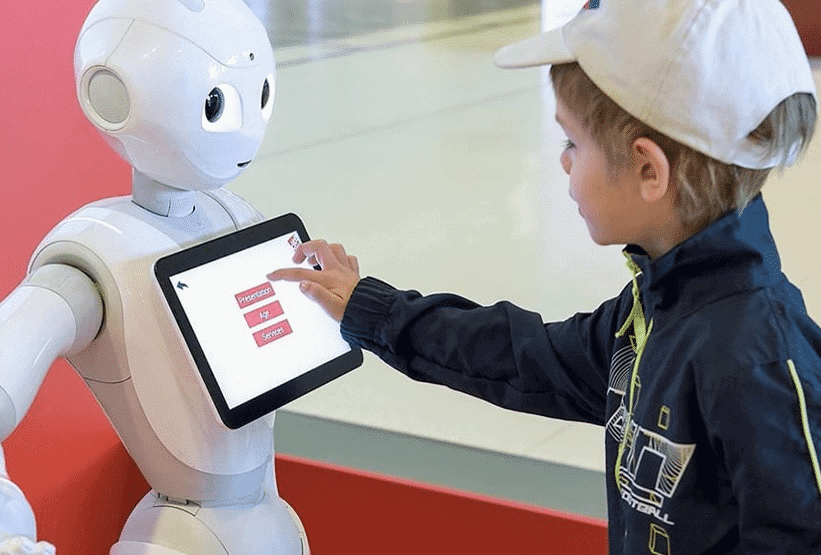 AI tools in education and learning nowadays are sophisticated. They can provide a customized and enjoyable learning environment. It can also make their journey enjoyable.
Here are some AI tools that can make learning fun again.
Hugh Library Assistant: This is a voice-controlled educational tool. It can be integrated into education chatbots and similar robots to find library volumes faster through quick scanning and location.
Knowji: This app is commonly used by those learning new languages. Learning becomes more accessible and faster through audio-visual means. Knowji offers science-backed methods and fun concepts to make learning fun and engaging.
Mika: Mika is a virtual tutor that can be used for educating children. It adapts easily to a student's needs and offers timely feedback. Learning becomes fun through this since every student's experience is personalized.
Which Of These Intelligent And Adaptive AI Tools Is Best For You?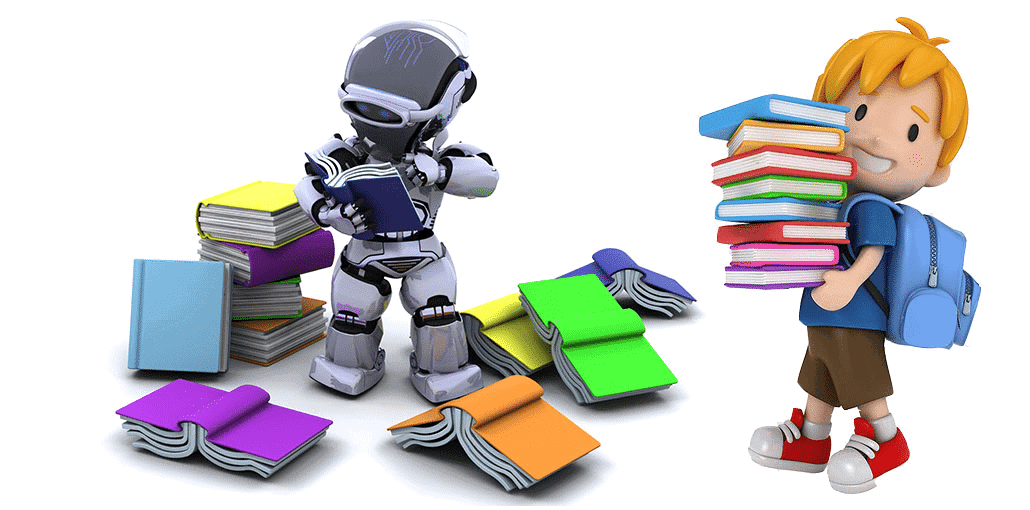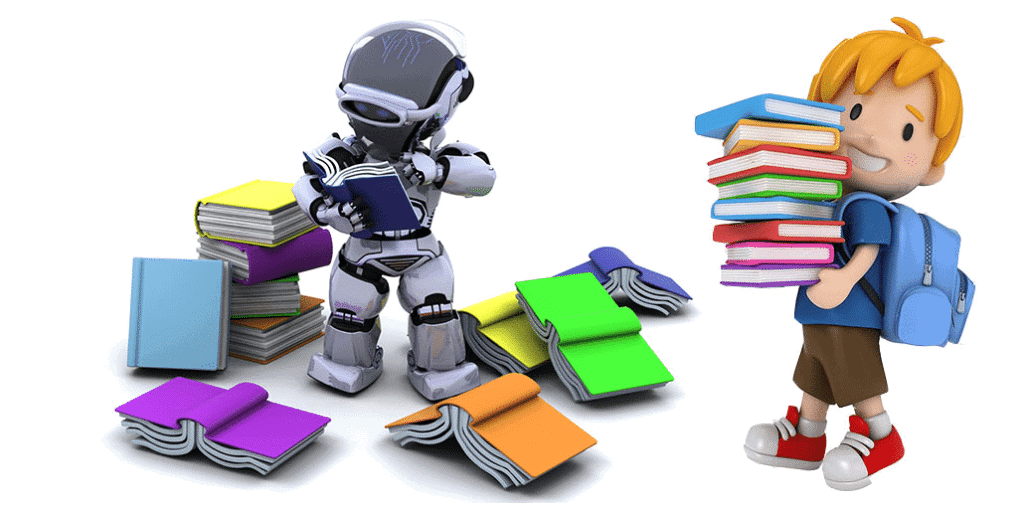 Here are some scenarios and situations with suggestions for appropriate tools you can use.
An AI online education and grading tool: use Gradescope and Knewton.
For fast speech-to-text transcription: use Nuance's Dragon Speech Recognition.
For a faster integration of new or prospective students: use IvyQuantum.
To scan documents on the go: use iScanner.
For educational field trips: use Nuance's Dragon Speech Recognition, Otter Voice Meeting Notes, Speechify,iScanner, and Lookout.
To help students with special needs: use Otter Voice Meeting Notes, Dragon Speech Recognition, Lookout, and Speechify.
To make education fun: use Mika, Knowji, and Hugh Library Assistant.
Whichever tool you choose, I wish you the best on your journey to discovering the best AI tools for education that have a positive impact on students and educators.
FAQs
Will AI Adaptive Learning Technology Replace Teachers In The Future?
Adaptive Learning Technology can potentially help instructors and teachers if it's sophisticated enough but not replace them altogether. For now, AI Adaptive Learning Technology hasn't reached that level yet.
The onus will remain on educators to create learning enivronments, curriculum and procedures. With the help of AI, teachers can create customized approaches per student with automated procedures to help in between.
What Is The Impact Factor Of AI In Education?
AI in Education can push it to the next frontier where teachers can help students with personalized learning experiences and environments while minimizing touchpoints and letting AI tools for education do repetitive and laborious tasks.
It is too early to gauge the impact factor of AI in Education since we are only beginning to understand the small to large applications of AI powered applications. But with AI tools like Gradescope, Ivy Chatbot, iScanner, Otter Voice Meeting Notes, among others, both students and teachers can collaborate.