For teenagers, money is easy to spend but hard to earn. A lot of teens are lucky enough to get an allowance from their parents, but clothes, games, electronics, and entertainment costs a lot these days. With time spent at school or extracurricular activities, teenagers are often limited when it comes to time to make money. Thankfully, there are a lot of opportunities when it comes to how to make money as a teenager. Plenty of websites offer ways for teens to make money online, and there are plenty of IRL ways to earn some extra cash. Keep reading for 50 ideas on how to make money as a teenager.
50 Ideas on How to Make Money as a Teenager
1. Swagbucks

Swagbucks
pays gift cards for doing things teens do every day. You can watch television, take surveys, and search online to earn some extra money to your favorite stores. Teens who are 13 or older are eligible to sign up. As you answer surveys, watch videos, and shop online, you earn points. Those points are redeemable for gift cards at more than 100 different stores and retailers, including PayPal and Amazon. More than $377 million has been paid out to members through the site. The site is trusted and safe for young people to use on a consistent basis.
2. House cleaning
If you have a knack for cleaning up and organizing rooms, you may find some ways to make money as a teenager by cleaning houses. It is actually much easier to clean a room when it's not your own (and you get paid for it). Create flyers for your house cleaning business and post them around your neighborhood or share your business to local Facebook groups. You can also work as an assistant for a house cleaner. This is a great way to learn the ropes of the business and how to interact with clients. It works great for younger teens as well who do not feel comfortable working on their own.
3. Sell your clothes
Trends come and go, so you likely have a bunch of clothes in your closet that you do not wear anymore. Teenagers can make money by selling their clothes, shoes, and accessories that are still in good condition. Resale stores like Plato's Closet or Clothes Mentor offer cash or store credit for clothes that are in season. You can use the money you earn from selling your clothes to buy new styles. These resale shops usually sell clothes in quality condition at lower costs than retail. Not only can you make money by visiting these stores, but you can also save some as well!
4. Take Surveys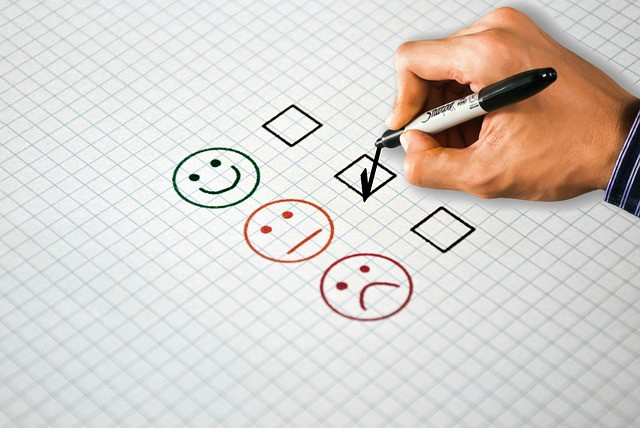 Teenagers have lots of opinions, and companies will pay you to share your ideas. Sites like Survey Junkie will pay you to take survey from a variety of brands. You can build your profile and receive surveys that are relevant to you. Share your ideas on products and services to earn points. You can redeem points for PayPal or online gift cards. If you want to impact change in the products and services you use, this is a great way. Brands value these survey results highly, which is why they are willing to pay for your thoughts. Earn gift cards from your favorite stores like Target and Amazon just by answering some questions.
5. Sell at a farmer's market
Do you have a green thumb? Teenagers with skills at gardening or cooking can make extra money by setting up a booth at the local farmer's market. You can set up a small garden in your backyard to grow herbs and vegetables, bake specialty treats or foods, or raise chickens to sell eggs. While adults have to pay a fee to set up a stand at a farmer's market, some may allow kids and teens to have a booth for free or at a reduced cost. Just make sure all of your products are in accordance with state laws and follow the rules of your local farmer's market.
6. Babysit
Babysitting is one of the oldest ways to make money as a teenager. Spend a few hours watching after children and earn some extra cash. You may already know some parents in your neighborhood who could use some help when they are out of the house. You can also post flyers or take out an ad in your local newsletter to get the word out about your babysitting business. When it comes to babysitting, word of mouth is the best form of advertisement. Consider babysitting for a family member or friend for a lower rate or even for free. Just request that they share your contact information with their own friends. Sign up for online sites that share babysitter information, such as
Sittercity
and
Care.com
. These offer great ways to get your information out there.
7. Pet sit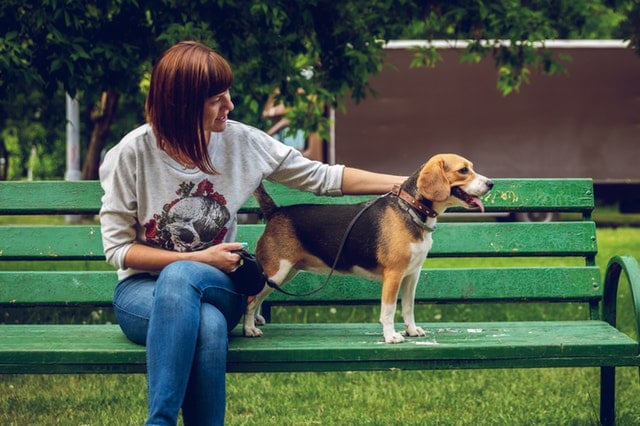 If kids are not your thing, consider watching someone's pets. Boarding a pet while you are on vacation can be very expensive, and people usually prefer to leave their pet with someone they trust. You can make some extra money by checking in on their pets while they are gone. Pet sitting usually involves walking and feeding someone's dogs or cleaning up after their cat a few times a day. Be sure you are able to commit to the time necessary to watch after an animal. They will be dependent on you while their owners are gone. Sign up on
Rover
, the dog sitters app, to earn new clients.
8. Walk dogs
For teens who can't commit to long-term pet sitting gigs, you can walk dogs. There are multiple apps for dog walkers to connect with potential clients, but you can also do this through word of mouth. Walk dogs for friends or family members while they are at work to help keep their pets active. This job is perfect for the summertime. Students who are out of school can make money during the day by walking dogs. When people work long hours, they usually like to make sure their pets are cared for, and you can provide this service.
Wag
is a great app to spread the word about your dog walking business and find new clients.
9. House sit
Pets are not the only thing people worry about when they go out of town. Many people prefer to have someone check in on their house from time to time while they are on vacation or away for work. Sometimes this is in conjunction with pet sitting, but it could be a standalone job. House sitting usually involves checking someone's mail and watering their plants. They may ask you to turn their lights on or off to give the appearance that they are home. For people gone for extended periods of time, you may be asked to mow the lawn or turn on the sprinklers.
10. Wash cars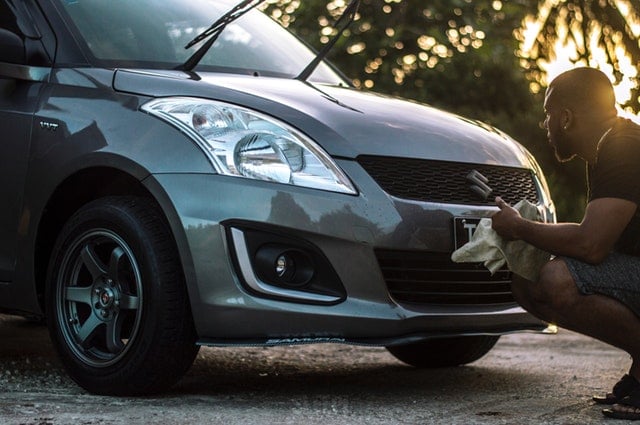 It seems like car washes have gotten more expensive over the years. Teenagers can earn extra money by washing cars in their neighborhood. Set up shop in your driveway on a warm day or post flyers around the neighborhood. This gig can be even better if you get your friends involved. Raise money for a sports team, club, or activity by hosting a car wash. Put up signs to advertise your car washing event and spend a fun day washing cars with your friends.
11. Work in fast food
Fast food is always a great option for teenagers looking to earn money. Many teens work at fast food restaurants while in school because the hours are flexible, and you do not need experience to get started. There is no shortage of fast food restaurants, so you can likely find someone that is hiring. This experience is great to put on your college application or resume as well. You can learn customer service skills and management skills while working in fast food. These skills can serve you well in your future, no matter which career path you choose.
12. Run errands
For teenagers who can drive, running errands is an option for making money. Many businesses or busy individuals need some extra help here and there. You can make extra money by running errands for these people on a regular basis. Pick up dry cleaning, drop off documents, or make a run to the grocery store. Make a list of the types of errands you can run and send a letter of interest to local businesses. Reach out to friends or family members that you know are busy and offer to run their errands as well.
13. Teach classes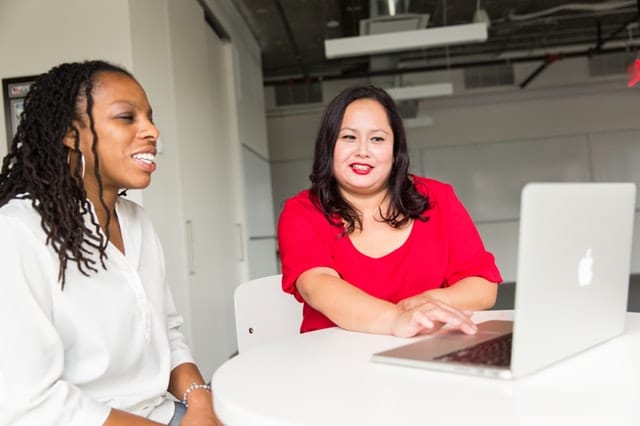 Is there something you are really good at? Maybe you can paint or sing, perhaps you play an instrument or know a complicated computer program. Whatever the case, there are plenty of ways to make money as a teenager by teaching classes and sharing their skills. You can research local classes in your area or set up shop in your own home. You could also rent a room at the library or local community center. Spread the word about your class on social media or at school and charge a sign-up fee for participants.
14. Work retail
Retail jobs are another great answer to how to make money as a teenager. Working at a clothing store, shoe store, or other type of retailer provides flexible hours to work around your school schedule. This is a great option if you prefer not to work with food. Working retail can provide you with plenty of customer service skills to include on your resume. You can also learn practical business skills about pricing, promotions, and finances. If you do really well, you may be able to get some management experience as well.
15. Work around the house
Teenagers that earn an allowance likely have a list of chores to do on daily or weekly basis. If your allowance just isn't cutting it, you can offer to do some more jobs around the house. It is usually not wise to ask your parents for extra money without offering anything in return. Take the initiative and identify some major jobs you can complete. This strategy is another great option for the summer when teens have more time to dedicate to a project. Maybe your parents need help organizing a room, painting the walls, or cleaning up the yard. Offer to do a quality job and ask for a fair amount in return.
16. Start a Fiverr Account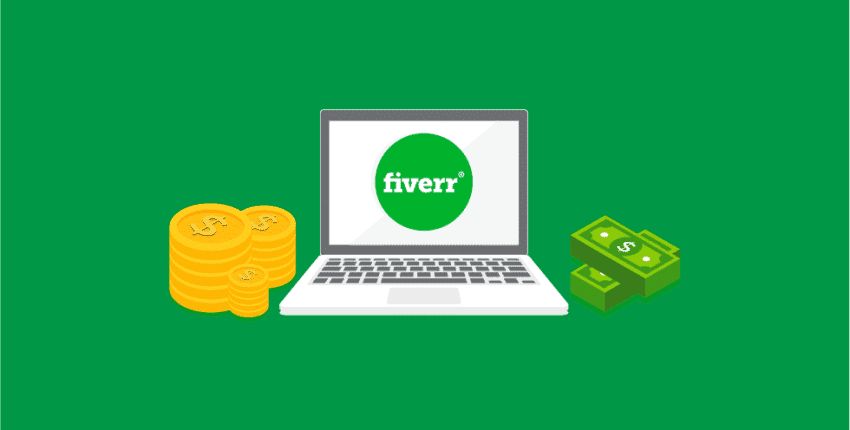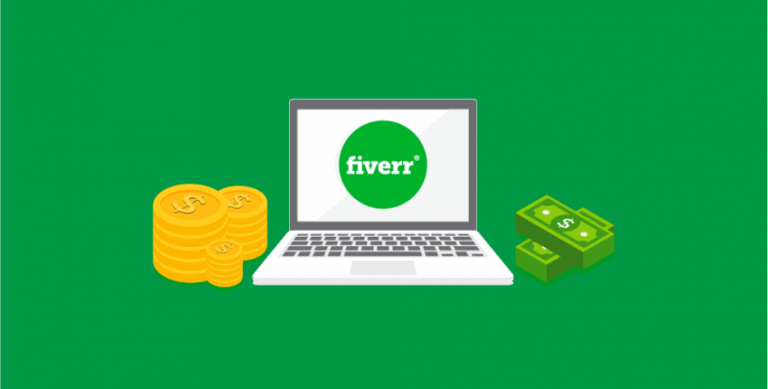 If you have a skill like writing, photography, graphic design, or coding, you can start a Fiverr account. Earn money by completing projects for clients through the secure platform. Set up gigs for $5 or more and turn your hobbies into cash. There are a lot of services available through Fiverr. Browse the site to get ideas for the types of service you can offer. There are also lots of
sites like fiverr
, where you can create jobs according to your skills. Just make sure you don't commit to too many jobs at once.
17. Sell on Etsy
If your skillset is more along the lines of crafts, jewelry making, or other types of product creation, consider selling on Etsy. You can set up your shop and list your products to earn extra money. Set your prices to cover your materials and make a profit. Don't forget to incorporate shipping into costs. If you make large or heavy items, shipping will cost more. You don't want any unexpected fees to eat up your profits!
18. Design t-shirts
For anyone with design skills, you can sell your art in the form of t-shirts. Create designs and upload them to sites like Redbubble or CafePress. Customers can order your designs on a variety of items like shirts, bags, cases, and more. If you already enjoy drawing and creating digital art, this is a great way to make money as a teenager doing what you already love. This method is also perfect for teens because you do not have to keep up with inventory. Items are created once they are ordered.
19. Lifeguard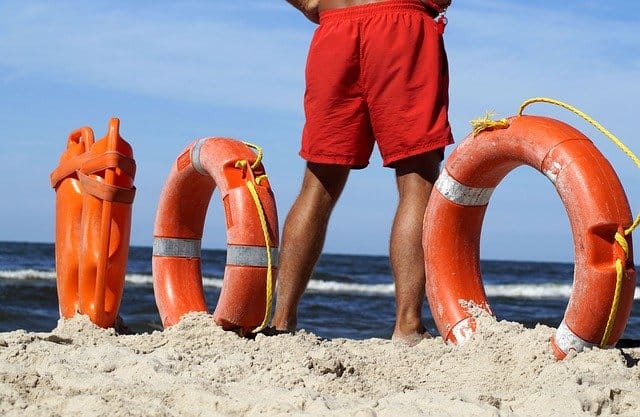 One of the best summer jobs for teenagers is lifeguarding. If your town has a local pool or waterpark, teens can get certified as a lifeguard and earn extra money. This job is perfect for strong swimmers who enjoy spending time around the water. Be sure to research the qualifications before applying. Contact the places you are interested in working at and ask which certifications you need to qualify or employment. The hours are usually flexible, offering plenty of time to enjoy your summer.
20. Referee
Local sports organizations are always looking for referees or umpires. Sports teams for kids need referees for all of their games, and they are usually willing to hire teenagers. If you love sports, this is a great way to earn some extra money on the weekends. There are typically no requirements for previous experience. If you sign up with your local rec center or sports league, they will likely provide the training you need. You can sign up to ref for games whenever you are available.
21. Work at a call center
any companies today are hiring young people to work from home as part of their call center, including 
U-Haul
. You can answer calls, handle customer service questions, make appointments, and provide product information. Some companies have an age requirement of 18, but others will allow 16-year-olds to work as customer service professionals. The company you work for will likely provide all of the training and equipment you need. Hours tend to be flexible for this type of job, making it perfect for busy teens. You can work from the comfort of your own home, so you don't even need a car.
22. Tutor
For teens that excel in a school subject, you can make extra money by tutoring. Parents of younger children are often looking for inexpensive options when it comes to tutoring. You can let local parents know that you are available for tutoring services and make extra money. There are also online opportunities for teens to teach English through sites like
SameSpeak
. You can also help tutor your own peers by offering tutor services for your classmates. If anyone is struggling in a class or studying for a test, you can offer to tutor them. Consider tutoring students in the grade below you because they are in classes you recently completed.
23. Paint fences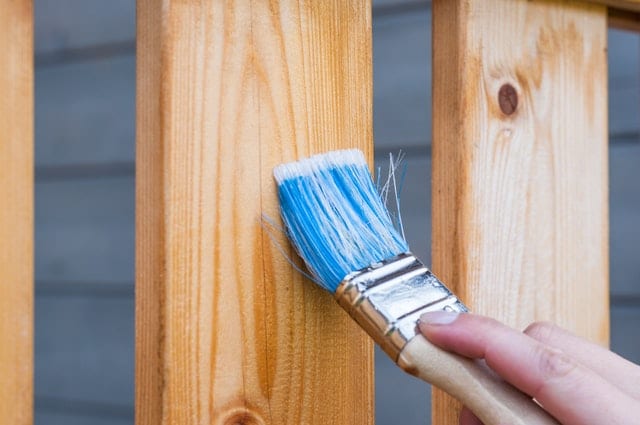 Painting fences is another way you can make money as a teenager. If you notice fences in your neighborhood that need some TLC, offer to paint or stain them. A nice fence can make a house look nicer, and it offers an easy way for teens to make money during an afternoon. Research the best way to paint a fence beforehand.Watching YouTube videos and searching online will likely give you the tips you need to paint a fence. It is smart to research the right types of paint and equipment as well, so you can let clients know what materials you need.
24. Mow yards
There is no way to make money as a teenager more classic than mowing yards. This type of work is available for many months out of the year, and it is easy to fit in your schedule. In fact, you can probably mow a few yards on a Saturday and make extra cash. If you do not have access to a lawn mower, you can request to use the client's mower. You may be able to purchase a used mower for considerably less than a new one. Ask your neighbors if they have a regular lawn mowing service, and you can set up a schedule to earn steady income.
25. Care for gardens
If lawn mowing isn't your speed, you can care for gardens. This job is great for teens who enjoy being outdoors. You may need to do some research before starting this job as well. Look up gardening techniques and spend time practicing with your own garden. Knowing the tips and techniques of caring for a garden can help you assist others in their garden. You can make extra money by taking care of someone's garden while they are out of town. Just make sure you know what you're doing before accepting a job!
26. Collect aluminum cans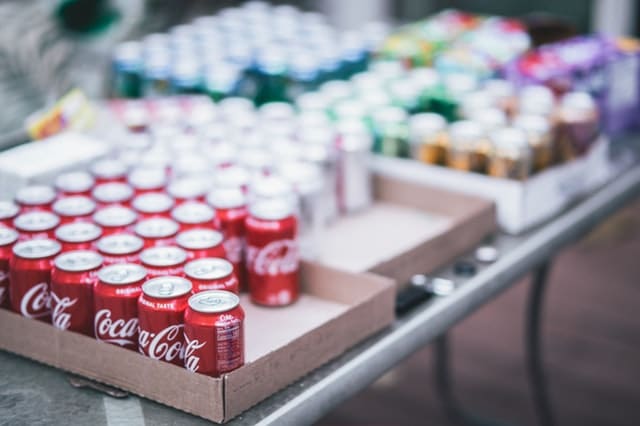 Recycling centers will pay cash for aluminum cans. It's not a lot of money, but teens can make a little extra cash by collecting aluminum cans and selling them. You can start with the aluminum cans that pile up at your own home. Teens can also ask their neighbors if they can collect their aluminum cans. Set up a regular time each week to collect cans. ou can then sell more at a time and make extra money.
27. Start a YouTube channel
This one is kind of a long shot, but plenty of teenagers are earning money through their YouTube channel. These days, you can set up a YouTube channel on almost any topic and gain viewers quickly. Enabling advertisements can help you earn extra money. Start a channel based on something you care about or a topic of interest. The best videos are ones where the creator is passionate about something and shares that passion with the world. Promote your channel on your social media and encourage your friends and family to do the same. Here is a very good youtube video from Brian Dean from
Backlinko.com
on How to
start an Youtube
channel and Grow in 2022.
28. Sell sports equipment
If you've played sports for a while, you likely have a lot of sports equipment piling up. Cleats that are too small, hockey sticks you're too tall for, or skates that no longer fit are all taking up unnecessary space at your house. Teens can sell sports equipment to make some extra money. Many resale shops will purchase used sports equipment that is still in good condition. You can use this money to purchase new equipment as your needs change or save it for future purchases.
29. Educate people on technology
While using technology may come easy for most teenagers, others may struggle to use the newest gadgets. Teens can make extra money by helping other learn how to use technology. Consider offering classes or spending a couple of hours with someone teaching them how to use their smartphone, laptop, or other devices.
30. Sell your art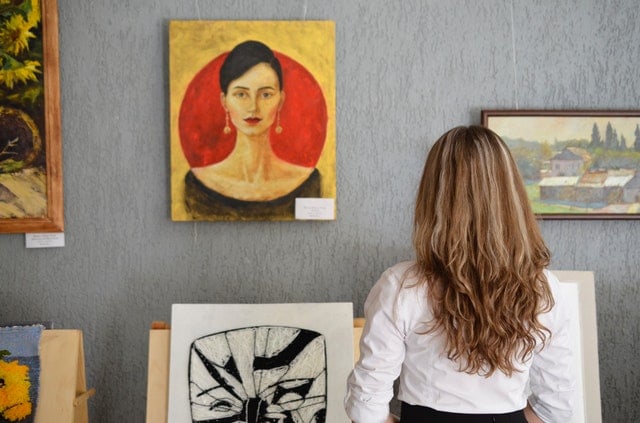 Are you creative? Teens who paint, draw, sculpt, or create any other type of art can make money by selling their creations. You can make money as a teenager by by doing the activities you already love. Create artwork you are proud of and earn some extra cash. There are many platforms available online to sell your art. You can also set up a booth or sell art at a local fair, convention, or art show. This is a great way for teens to make money while building their portfolio.
31. Enter competitions
Is there something you are really good at? There are countless competitions and contests out there based on skill. You can enter a competition that involves playing video games, playing an instrument, skateboarding, or completing a Rubik's cube. Teenagers may not be able to make a lot of money through this method, but it is still an option. This strategy is especially great for teens with an impressive talent. If you've spent years building up your skills, competitions can be a way to cash in on your hard work.
32. Take stock photos
For those interested in photography, there are a lot of ways to make money as a teenager by taking photos. Businesses need professional-quality images for their websites and marketing materials. Stock photos sell on sites like iStock and Getty Images. If you have some skill with a camera, consider taking stock photos and uploading them to these sites. You can earn money any time someone downloads your photos. Explore these sites to see what type of images are popular, and then take your own photos.
33. Stream on Twitch
Teenagers may catch some flak for spending too much time playing video games, but it can actually be a way to earn money. Twitch.tv is a popular site where people live stream as they play video games. Ad revenue, subscribers, and donations are all available through the site. Extremely popular streamers earn thousands each month, but it takes time to build an audience. However, if you grow your channel and post consistently, you can have a viable channel.
34. Enter a sweepstakes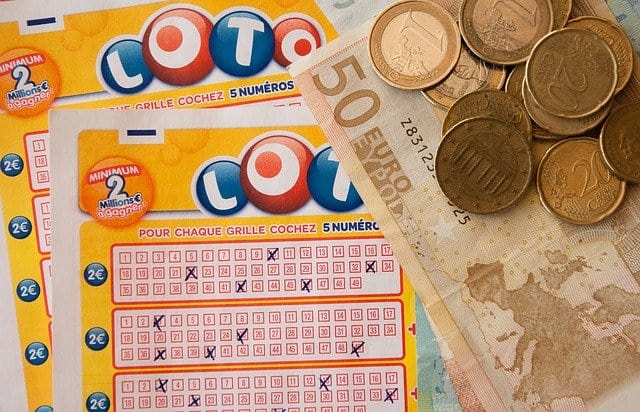 Just like competitions, this is not a guaranteed source of income, but teenagers can still earn money by entering sweepstakes. Call radio stations, enter online contests, or put your name in drawings. Winning may be a longshot, but you never know what might happen!
35. Start a blog
Is there a topic you are passionate about? You can
start a blog
and write about your favorite topic. This is a great way for teenagers to make extra money through ads, subscribers, and sponsored post. Posting consistently can help you grow your audience and improve your writing skills. There are plenty of online resources to help you start a blog. Teens can set up a blog through a free platform and post content on a regular basis. Take online courses and read other articles to develop your writing style.
36. Earn a scholarship
For a lot of teenagers, earning money for college is very important. But most part time jobs are not enough to pay for expensive tuition. Earning a scholarship is a great way for teens to pay for college. There are a lot of unclaimed scholarships every year simply because no one applied for them. Research scholarships online and ask your school's guidance counselor for more opportunities. The more you apply for, the better your chances of earning money for college.
37. Sell used golf balls
This may sound like an odd one, but teenagers can make money as a teenager gathering and selling golf balls. Teens who live near a golf course can collect golf balls and resell them for money. Just be sure you gather the golf balls legally. You can set up a stand near the course and sell golf balls at a discount. Another option is to sell them in bulk online. Get your friends involved for even more hands helping you collect golf balls.
38. Deliver food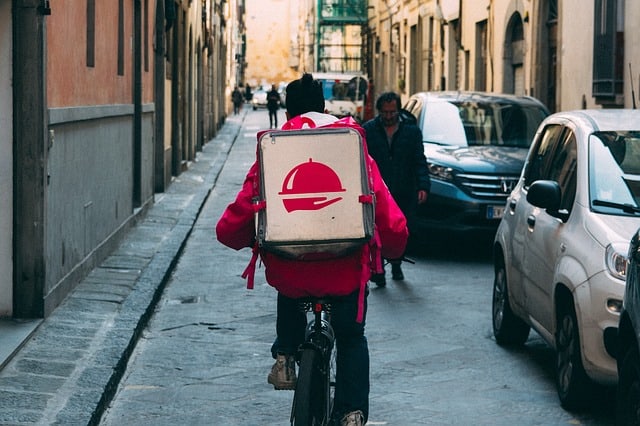 Teens can go the traditional route and deliver pizza to earn extra money. However, with all of the new food delivery apps there are more ways to make money as a teenager through food delivery than ever before. For companies like DoorDash, teens have to be at least 18 years old to sign up as a deliverer. This is a great way to earn money on a flexible schedule. You can set your own hours and deliver food whenever you have time.
39. Pack your own lunch
Teens can save their lunch money and pack their own lunch for school. Pick out your favorite foods and put your lunch together the night before school. You'll not only have the best lunch at school, you'll also have a few extra bucks in your pocket. This is a great time to get your parents involved. Let them in on your plan and ask to go with them to the grocery store. Learn which foods are healthiest and cost-effective to improve your lunches each week.
40. Invest your money
Teens may not see the value in investing their money, but it is actually a great idea to start investing young. Put your money into a savings account and start earning interest early on. You can also ask for parental help to set up more serious investments. Learning about finances at a young age can set teens up for a lifetime of excellent financial health. Research ways to save your money and have your money making more money. There are countless books, articles, and videos available to teach you more about investing.
41. Sell in-game items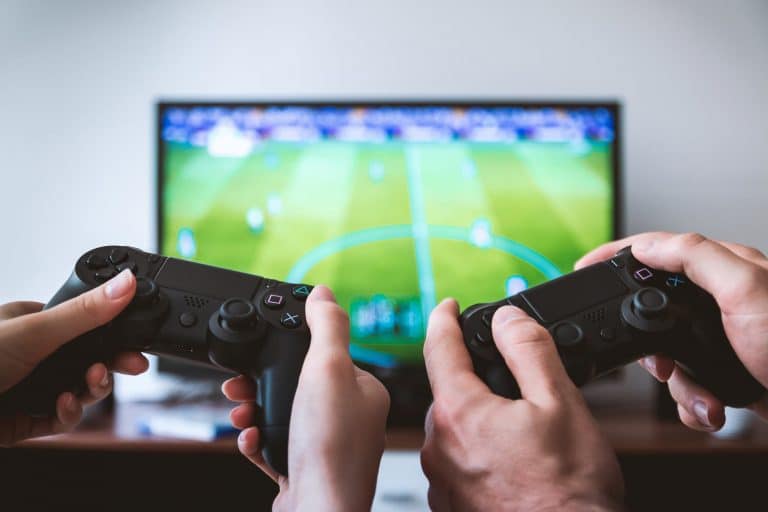 The popular online game,
SecondLife
, allows teens to make money by creating items to sell in the game. You can earn money for items you design through in-game purchases. The options for creating items are endless. If you have an interest in 3D design, this is a great opportunity to develop your skills. With so many different things that can be created within SecondLife, your creativity can be endless. Keep practicing to sell your items in-game.
42. Listen to music
How awesome would it be to get paid for listening to music? Teens can do just that with platforms like
MusicXRay
. Earning money is as easy as listening to music and rating songs. Music is sent directly to your inbox, and you can earn money by listening to just 30 seconds of a song. Rate the music whether you like it or not. A lot of bands are just starting out, so their music may not be awesome yet. You can contribute to their future success by sharing your opinions and earn money.
43. Sell an eBook
Are you an aspiring author? Whether your passions are in fiction or nonfiction, you can make money as a teenager by writing an eBook. Teens can be published authors before they even turn 20 years old. Write the next great American novel, put together a collection of original poems, write an essay on a topic that is important to you. Teens can publish eBooks through a variety of online platforms for free or a small fee. Sell your book on Amazon and make money through your writing.
44. Sell electronics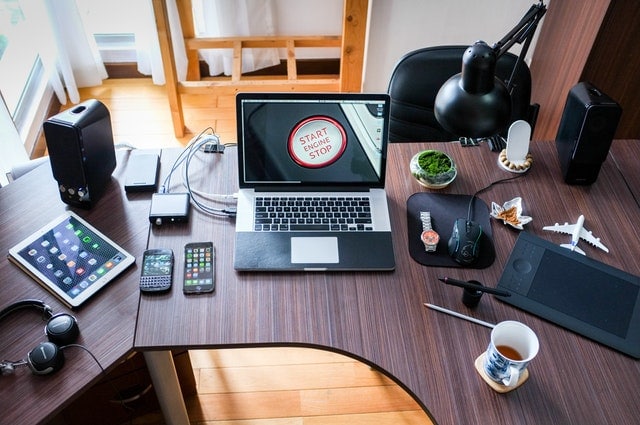 Are there electronic devices you no longer use? Maybe you've gotten the latest iPhone or upgraded your computer. There's no reason to keep unused devices around. Make money as a teenager by selling their old electronics. Make sure your devices are in good working condition. The better quality they are, the more money you can earn. You can sell devices online or find self-serve kiosks to trade in your phone or gadget for cash. Just make sure you check with your parents first, especially if they purchased the device for you.
45. Paint street curbs
If you notice the curbs on your street looking a little grim, you can make money as a teenager by sprucing them up. Teenagers can paint house numbers on the curb for some extra cash. Hand out flyers around the neighborhood or go door to door to advertise your services. You can earn even more money by having various color options or painting team logos. A lot of people like to represent their favorite school or sports team by having their curb painted. Check local laws and any homeowner's association rules before getting started to ensure your work is in compliance and allowed in the neighborhood.
46. Clean pools
For teens who do not mind doing some physical labor, pool cleaning is an awesome way to earn money. You can scoop out leaves, put in shock, and clean out drains. This is a great job for teenagers who already have a pool at home because you likely understand what it takes to do the job. Cleaning pools is not easy, and it requires a certain level of knowledge. If you can prove that you have what it takes to clean pools, you can earn a regular income in the summer. Set up a cleaning schedule every week to keep the cash coming in.
47. Rent your video games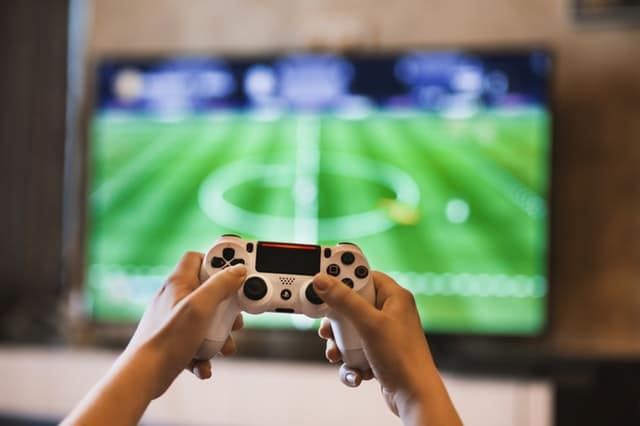 Set up your own video game rental service. Teens that have a considerable number of video games can earn extra money by renting them out on a regular basis. Consider charging just a few bucks per game. Before you know it, you'll have enough money to buy even more video games. The important thing to remember with this idea is keeping a written record of the games you loan. You have to remember who borrowed which game and when in order to keep up with your products.
48. Pull weeds
Nobody likes pulling weeds, which makes it an excellent opportunity for earning a little extra cash. Teens can offer to pull weeds in gardens or yards and earn money in their neighborhood. This job doesn't require a lot of skill, and you can get it done fairly quickly. If you already have a lawn mowing business or you care for gardens, this is a great add-on service. Charge a few extra dollars to pull weeds, putting more money in your pockets. Most people will be grateful that they do not have to do the chore themselves.
49. Shovel snow
If you live in a colder climate, you probably receive a good bit of snow in the winter. For teenagers looking to earn extra money, shoveling snow is a great option. All you need is a shovel, some sturdy boots, and a warm coat. Wait for the next big snowfall, then go door to door offering to shovel walkways and driveways. If people are satisfied with your service, leave your contact information. They may reach out the next time it snows. Pretty soon, you will have a regular business going and earn money any time it snows!
50. Keep bees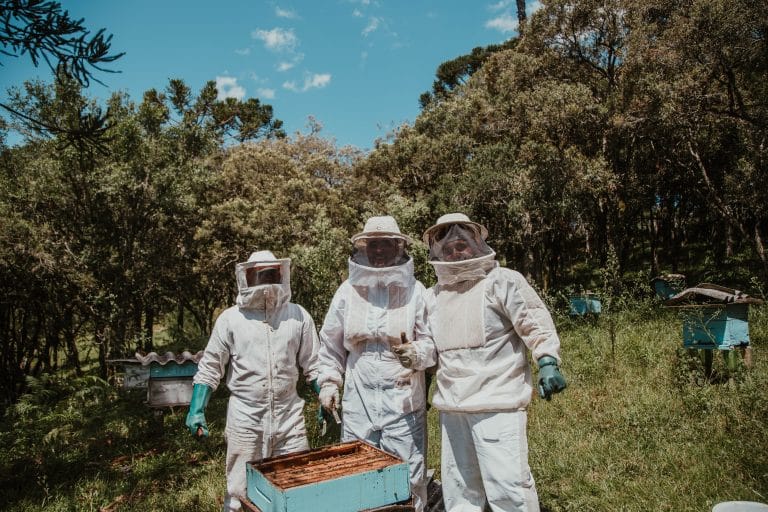 You've probably heard the news stories about how bees are dying. When it comes to how to make money as a teenager, beekeeping isn't probably the first option. However, environmentally conscious teens can keep bees to protect them and learn about the species. Bees make honey, and you can sell honey or honeycomb to earn extra money. There are some startup costs involved with the beekeeping equipment, and this strategy takes a lot of time and attention. But for teens that get good at beekeeping, you can make a good bit of money.
Conclusion
There are tons of ways to
make money
as a teenager. When deciding which option is right for you, consider the flexibility of a job to fit within your schedule. It is also important to clear your work with your parents if you are still a minor. By taking on a few of the ideas above, teens can earn extra cash to spend with their friends, buy the latest video games, or purchase the newest clothes.